Fall Watercolor Printable Art
I love a free printable! They are my favorite way to change up my home decor on a super cheap budget. You only need a printer and a frame to add some seasonal decor to your home!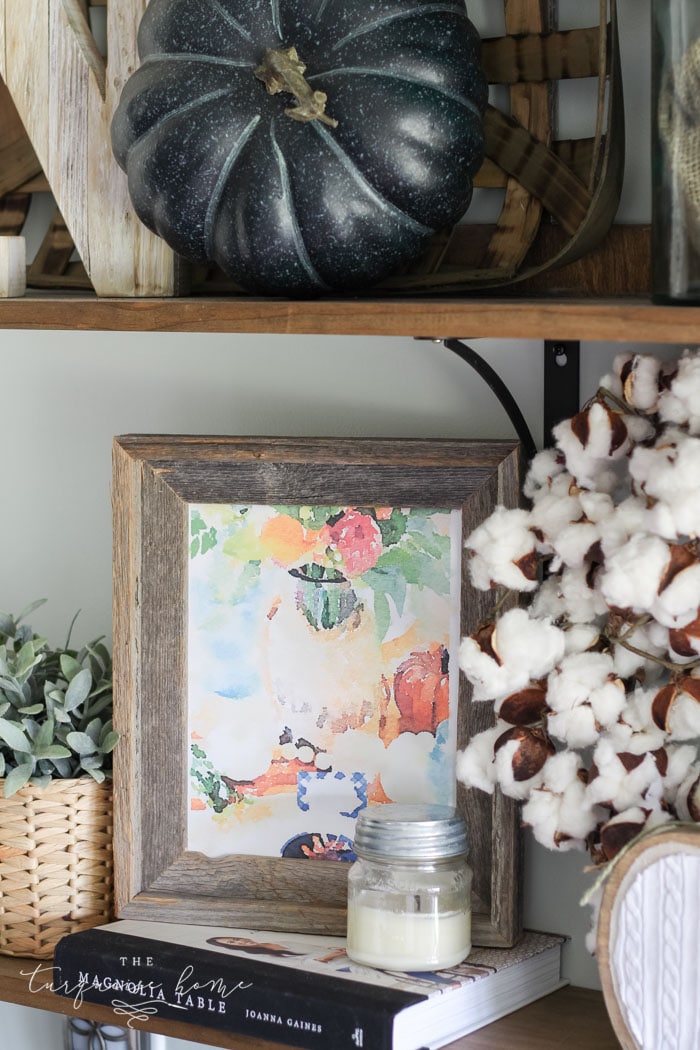 If you've been reading The Turquoise Home for a while, then you know how much I love a good free printable! My love affair with this free decor started when we bought our current home, which was a foreclosure, and we were living on one income. We didn't really have the money to spend on decorating the house and filling it up with furniture, so I started DIYing and creating everything for cheap!
These free decor printables were a great way to change out my seasonal decor without spending a dime!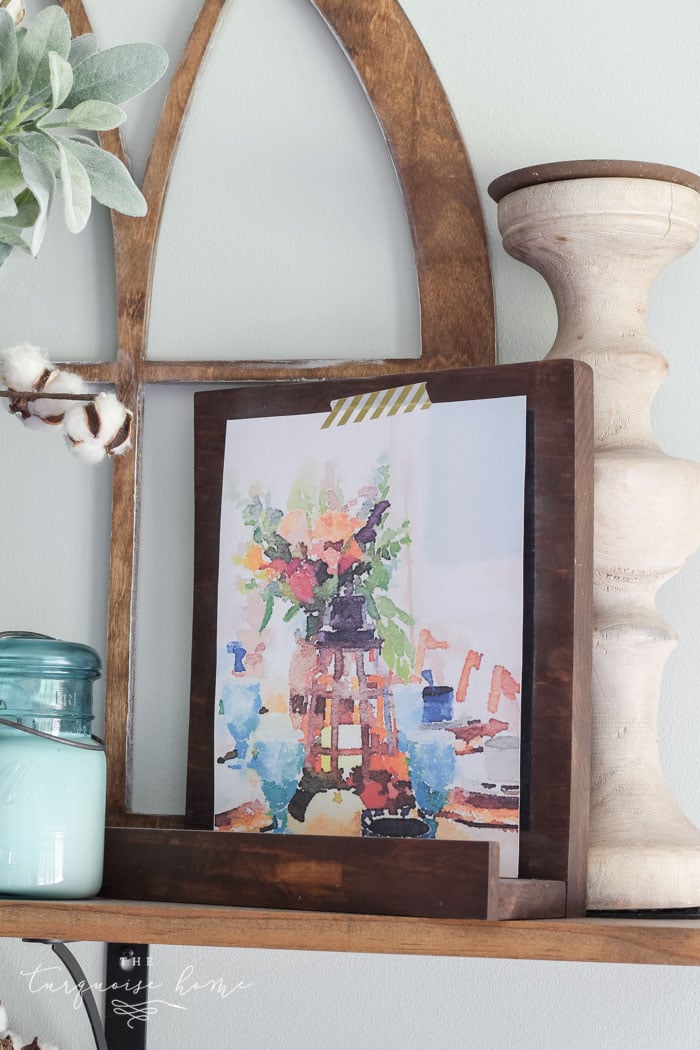 Aren't these colors just so fun, pretty and festive?!
Tip: This color printer is fabulous and the ink lasts a really long time! I love that it connects to my wireless network and I can print from my laptop or iPhone anywhere in the house.
Now for every season I like to share a new seasonal printable in case you are also looking for inexpensive ways to decor for the new season.
I usually try to create some kind of graphic for the free printable, but this year I made some watercolor prints from my favorite fall tablescape! If you've never heard of Farmgirl Flowers, it is a company in California that buys American-grown flowers and ships their bouquets all over the U.S. They are incredibly gorgeous!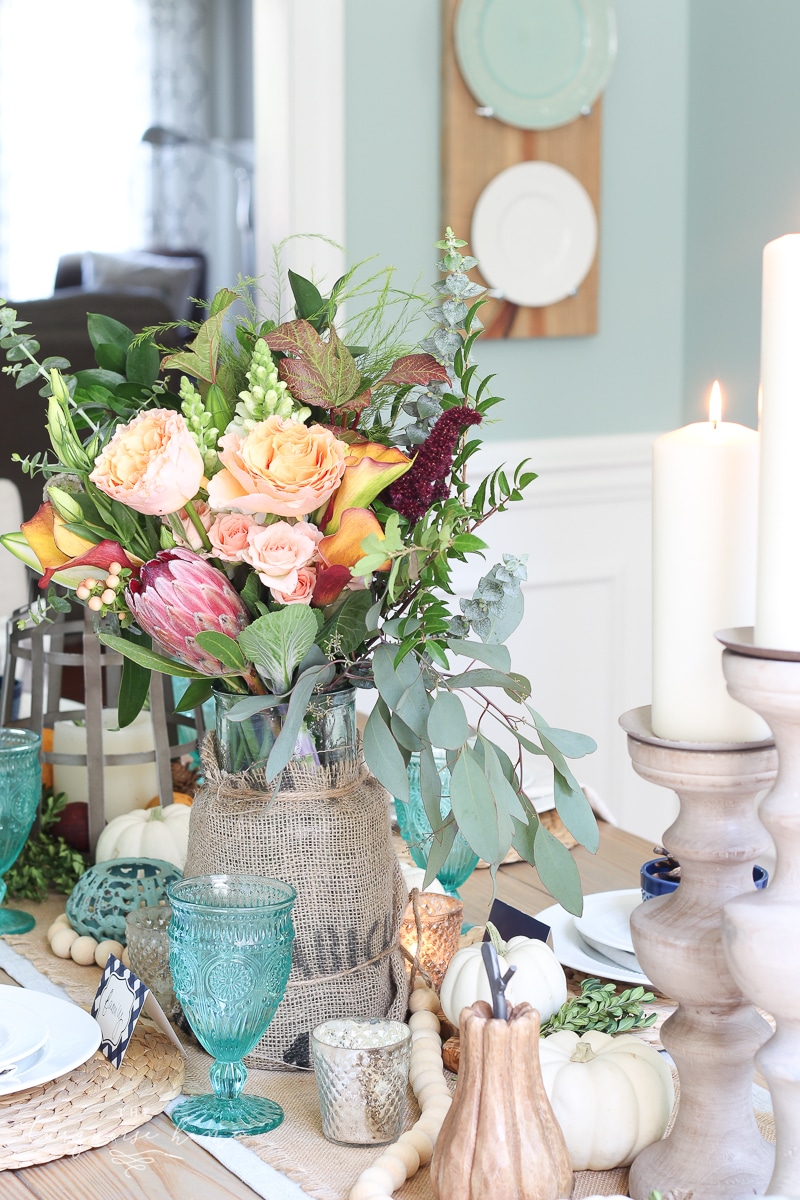 When I received a bouquet from a sweet friend a couple of years ago I was inspired to create a beautiful tablescape inspired by the flowers.
So, in order to keep that pretty tablescape alive forever, I made a couple of watercolor printables from my favorite pictures from that photo session.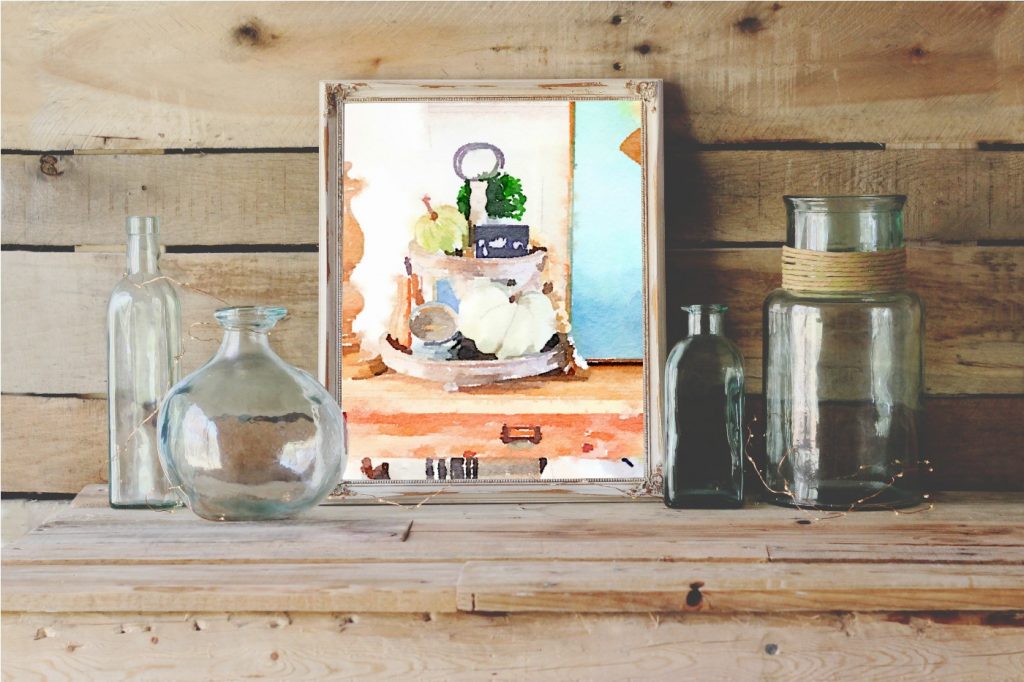 I also took a pic of my tiered tray, which I love, and created a watercolor printable from it, too!
I hope you enjoy downloading these and putting them in your home, too!
Enjoy!

If you're already an email subscriber, the file should already be in your inbox, or just access it from the printable library here (the password is at the end of every email I send).
If you love these printables as much as I do, would you consider sharing on Pinterest? Thank you so much for your support!
And I'd love for you to leave a comment down below and let us know where you plan to display your new fall printables! 😊 Have a great day!