If someone on your gift list loves makeup, beauty and skincare, then this gift guide is for you. And who doesn't love a "one for them, one for me" buying strategy!? Grab a little something for yourself while you're shopping!
All but one of these items is something I personally use and love – except for the Drunk Elephant facial mask, which I've been wanting for years! (Honey – hope you're reading this!)
All that to say – this list is tried and true, so you can't go wrong with any of them!!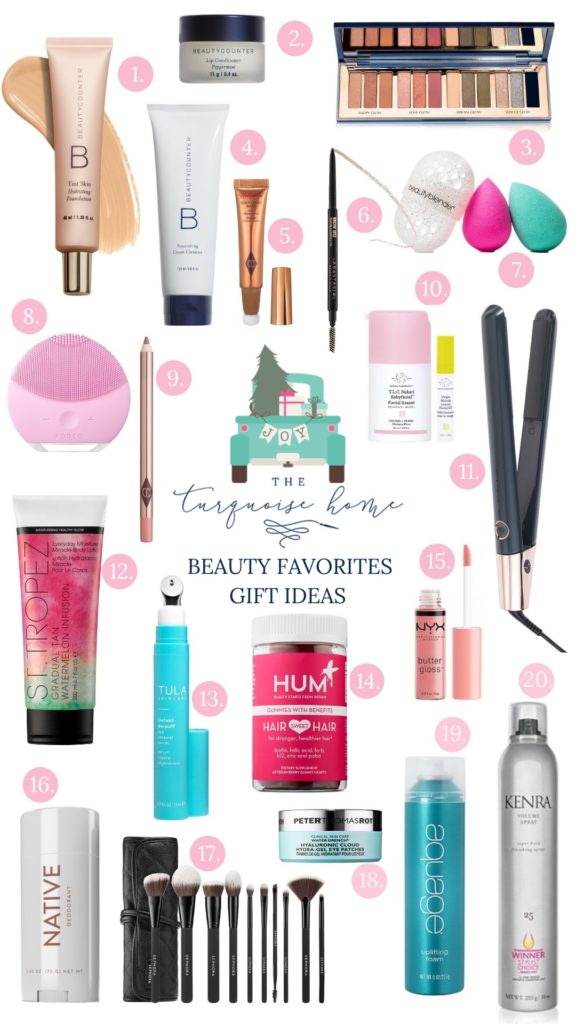 This post contains affiliate links for your convenience. See my full disclosure policy here.
1 // 2 // 3 // 4 // 5 // 6 // 7 // 8 // 9 // 10 // 11 // 12 // 13 // 14 // 15 // 16 // 17 // 18
Click on any of the coordinating numbers above or on the images below.

MORE POSTS YOU WILL LOVE:
Get Instant Access to my Guide to Customize Your Home on a Budget
Grab your FREE guide for 10 Ways to Customize Your Home on a Budget: simple projects to transform your home from builder beige to a home with character and charm!