Pretty Scalloped Home Decor Finds
Try one (or more) of these pretty scalloped home decor ideas that work in traditional style or coastal or grandmillennial as well!
You may have noticed a rise in scallop decor in your home stores these days. I would say this decor trend is all due to the rise in what people are calling Grandmillennial Style, which is a throw back to the styles of our grandmothers.
The scalloped edge style is a repeating arc pattern around the edge of the piece of furniture, decor or textiles. It's beautiful, soft, feminine design is classic!
This post contains affiliate links for your convenience. See my full disclosure policy.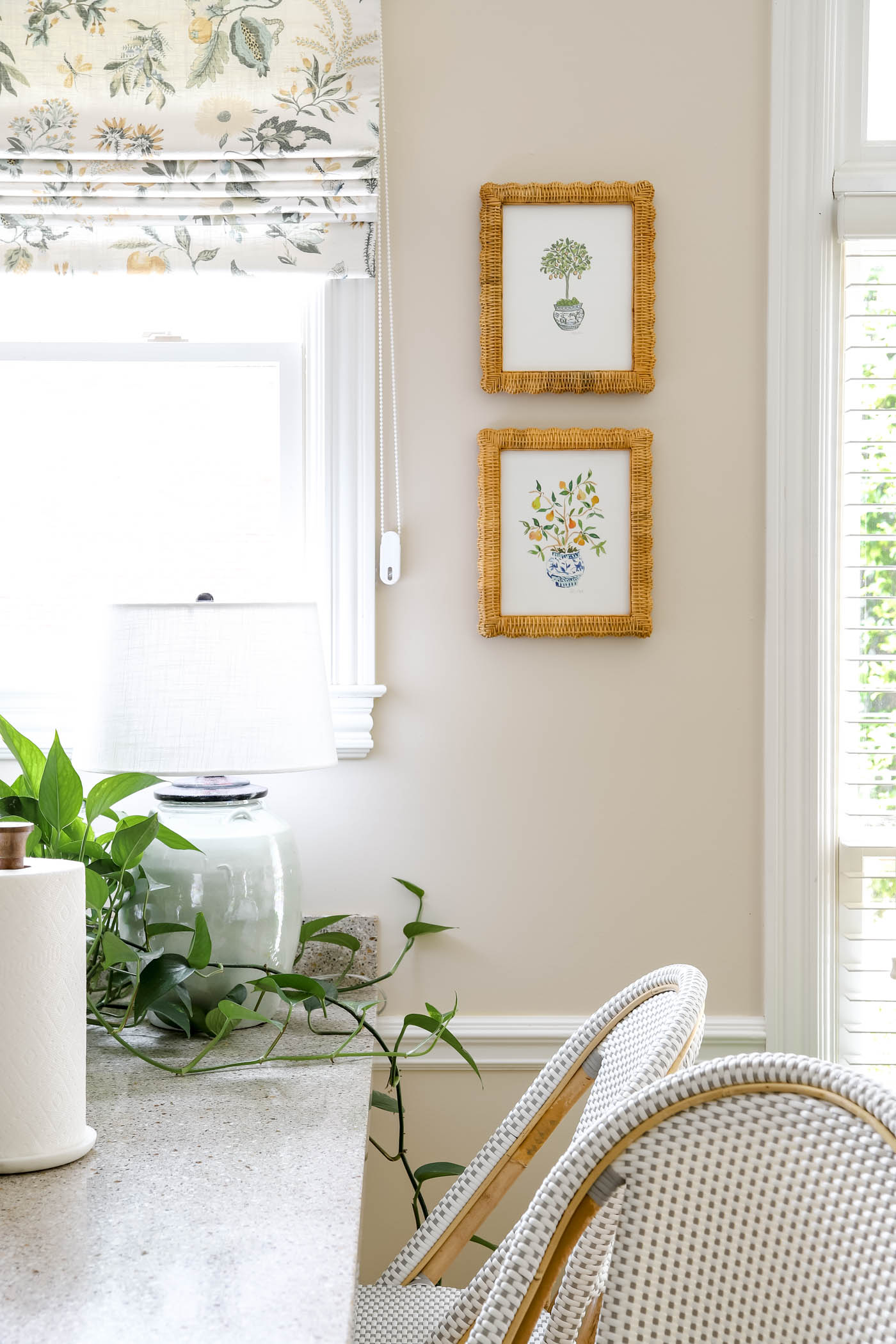 I've been seeing so many new items with this scalloped edge detail. I've even bought a few of them for my home, and am looking for more ways to add them in my more traditional, cape-cod style home. It's perfect for a little girls' room, too!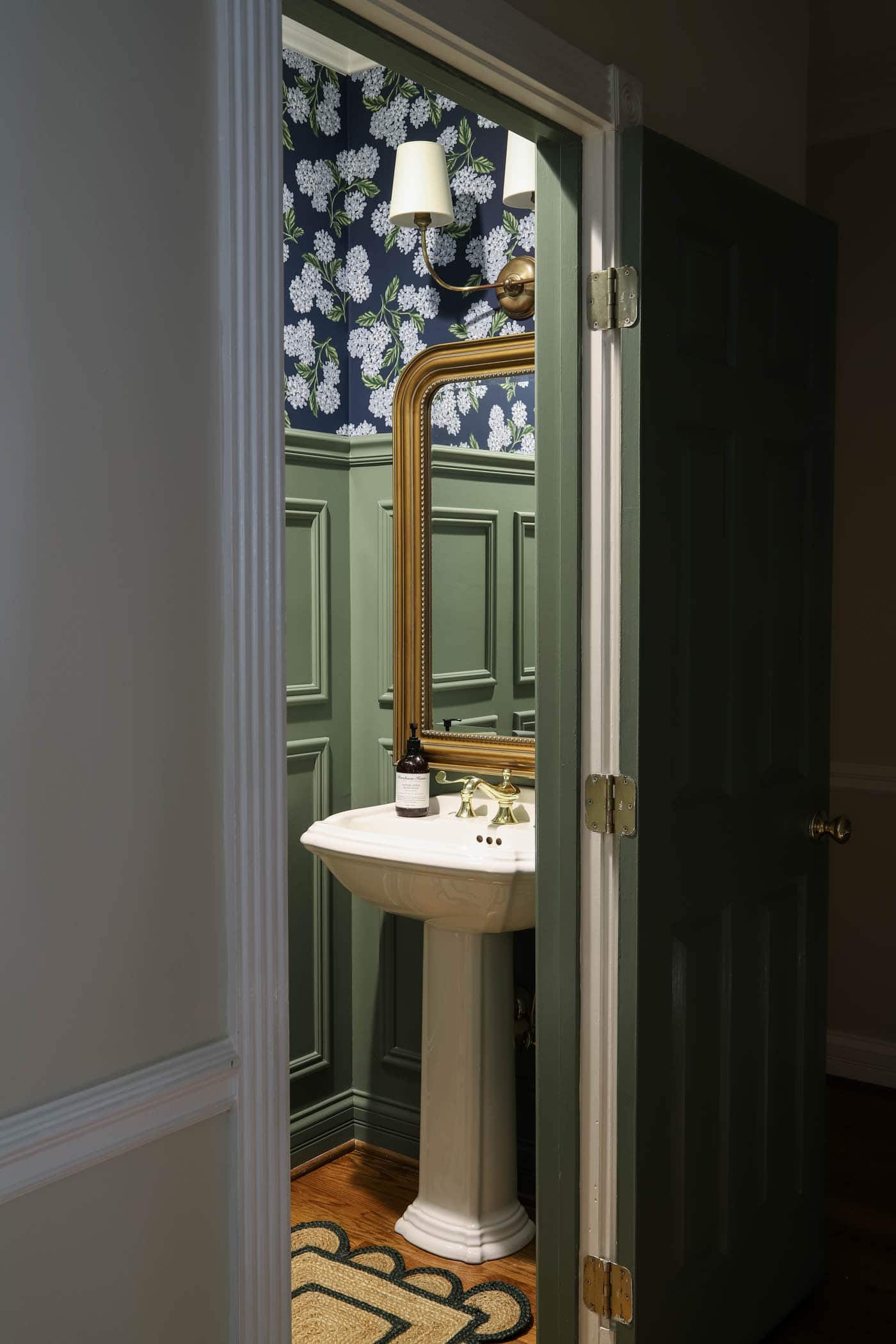 I love how the shell silhouette (named after a scallop shell, obviously), is a coastal nod without being too much. I love coastal decor and would decorate my very mainland home like a beach house, if I could. But alas, I'll stick to a little bit of scalloped decor here and there, instead!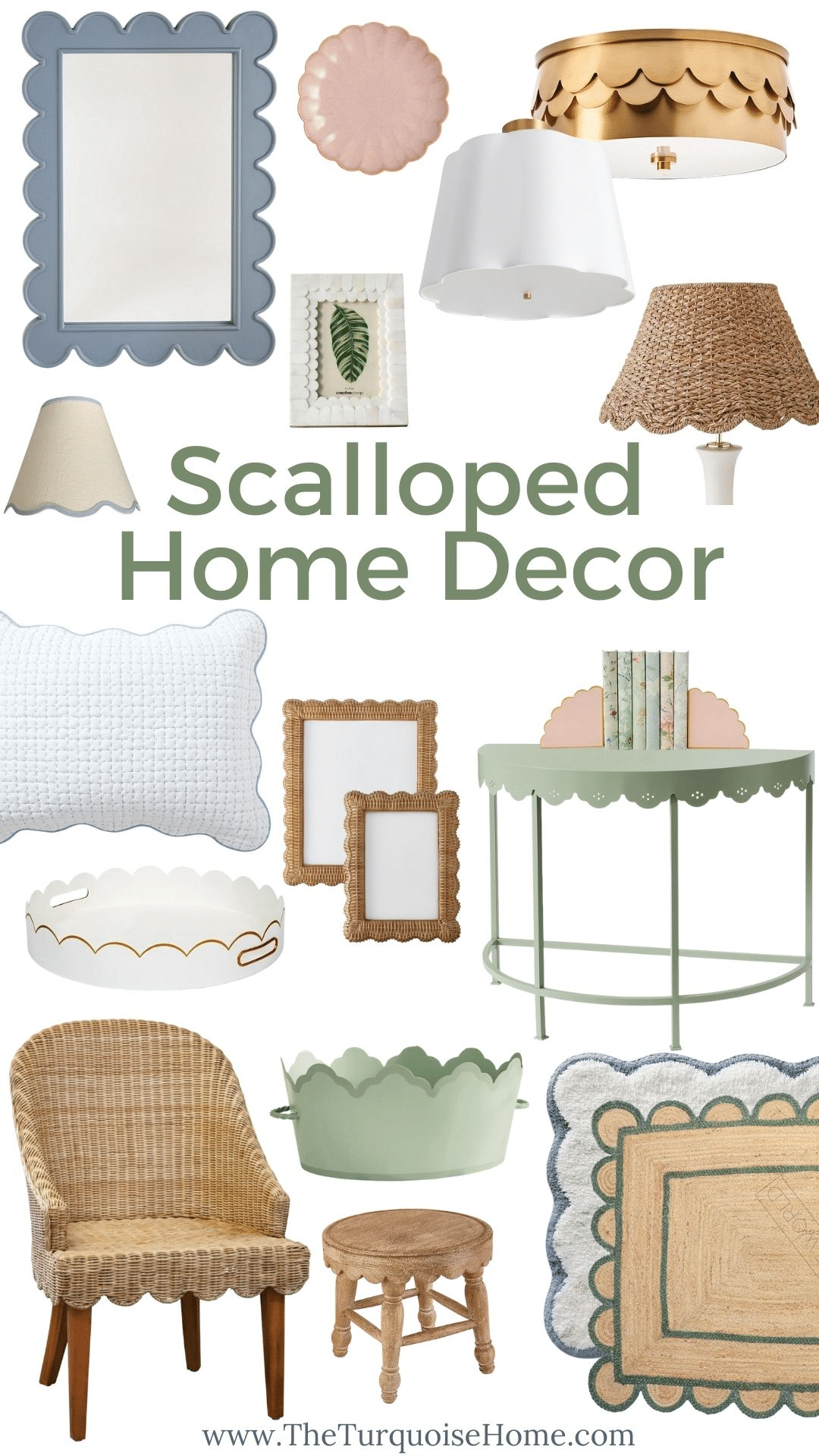 SOURCES: Blue Scallop Mirror | Pink Scallop Plate | Brass Scallop Flush Mount Light | White Scallop Fabric Light Fixture | Bone Picture Frame | Off-White Scalloped Lamp Shade | Scalloped Seagrass Lamp Shade | Pickstitch Quilted Scallop Bedding | Wicker Scalloped Frame | Pink Scalloped Book Ends | White Scalloped Tray | Wicker Chair | Scalloped Party Bucket | Wooden Stool | White & Blue Bath Mat | Jute Scalloped Rug
Scalloped Home Decor Finds I Love:
Let's talk about some of my favorite items in the collection above.
Jute Scalloped Rug: I have this rug with a scallop trim in our powder room and I love it! It comes in a number of sizes with different colored trims, which can be coordinated with multiple styles. I love it!
Wicker Scalloped Frames: I have two of these in my kitchen and love them, but they are pricy! I've found a less expensive version of them here.
Blue Scallop Mirror: This blue mirror is absolutely gorgeous and I love the color. I'm wondering if I can find a place to use it in my home… hmmmm.
Scalloped Metal Party Bucket: I love everything from this collection, but these scallop patterned metal pieces are so cute!
More Scalloped Home Decor:

More Posts You Will Love: