Y'all. I've never been so focused on organization and decluttering in my whole adult life. Yes, I've tackled the junk drawer and shuffled my belongings around, trying to get them to all fit. But I think I've turned a corner when it comes to organization.

I owe it all to this book. If you've been around for a minute, you've heard me talk about it before. But, really through this process, so far, I've realized that I was organized-ish, but not really. I'd kind of scoffed at truly being organized, thinking it was more of a pain than the trouble to organize. But I'm learning that …
1. Decluttering is KEY. That's what The Life Changing Magic of Tidying Up is all about: a step-by-step guide on how to declutter your home. I'm still wiping out the paper monster in my home, but I'm taking great strides and loving how with every bag of trash I feel a bit lighter.
2. Having a system and a place for everything is also key. I used to think that a command center was silly. Well, guess what? Since implementing mine, I don't have paper clutter on my counters anymore? A struggle for as long as I can remember was solved with a simple $30 sorting bin from Amazon. I will share it soon! It still needs some pretty-fication.
By the way, all of this talk of organization and decuttering might lead you to believe that my house is spotless and perfect. Don't be fooled. A 5-year-old and 1-year-old live here, so it won't be spic and span for another decade or more.
We're still a (huge) work in progress.
But this last weekend I was in Atlanta to see my family and I stopped by IKEA. I don't always go when I'm town, but I really, really wanted the drawer organizers.
And now I know why I don't go there often. My wallet was crying by the time I left. And I could have bought so much more! Love all the things. But that's the opposite of what I'm trying to accomplish, so I restrained myself and bought only a large bag full.
The goods …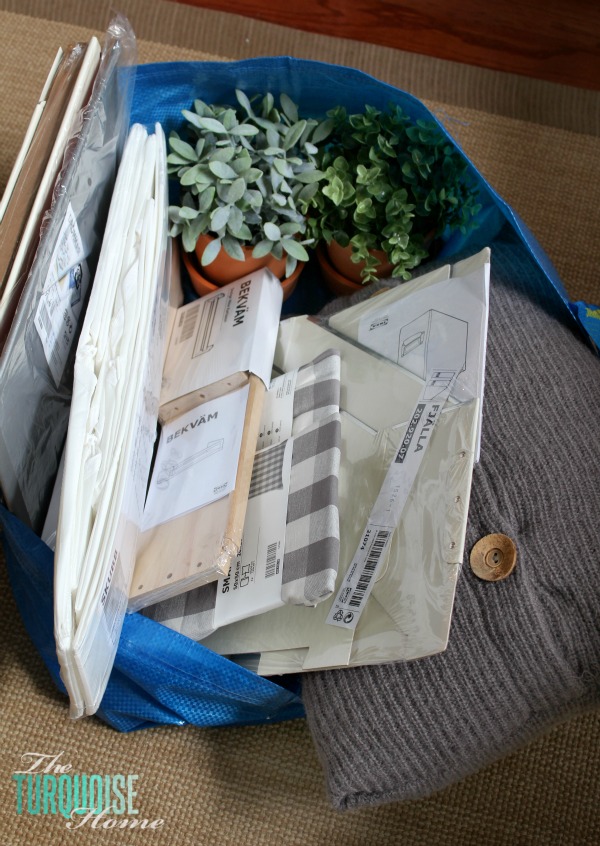 I also came home with a large box of shelving.
The list of what I bought:
Baby G's Toy Organization:
I bought the Kallax shelving unit to give a home to Baby G's toys that were thrown into the corner of her room. While the unit takes up quite a bit of space, I'm excited to now have a place for the toys.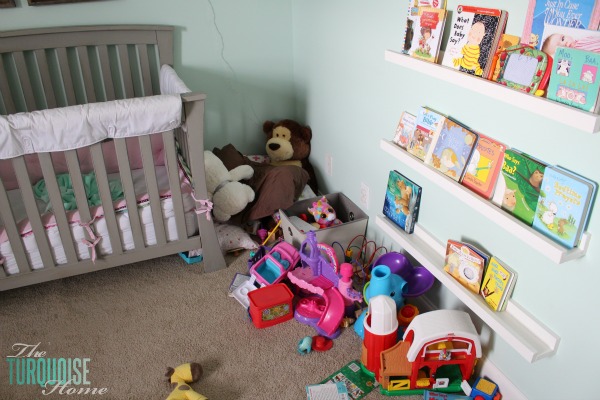 At some point the rocking chair won't be in there and it will be more centered under the collage on the wall. Or, if I still think it's too big, I'm sure I can make use of it in my office and we can get another storage unit for her room.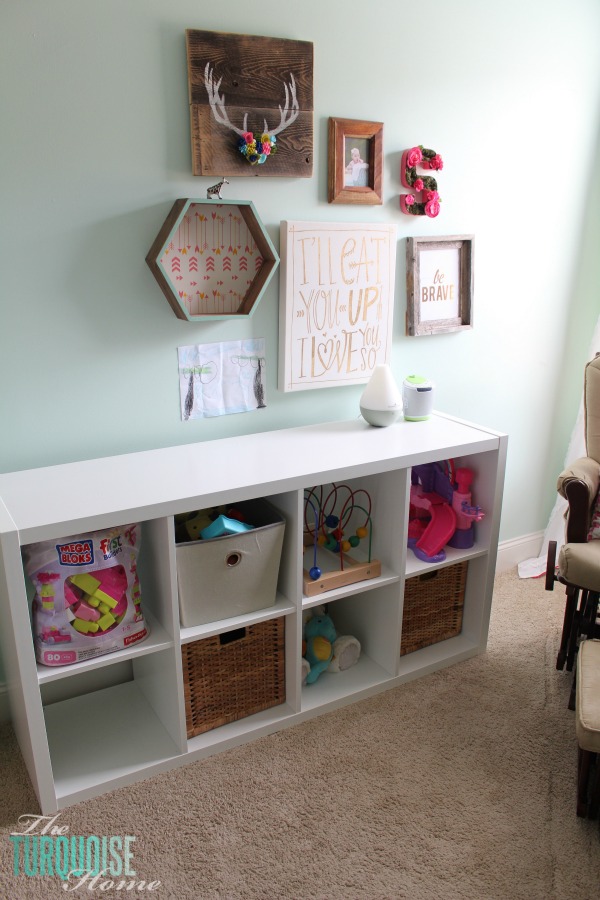 More posts on Baby G's Woodland Nursery HERE.
Drawer Organization:
My girl's drawers were in disarray. This product was probably my #1 reason for going to IKEA. I needed some Skubb drawer organizers – and badly.
Here's a pic of what we were working with. No matter how much I tried to divide and sort, it always ended up a big old mess.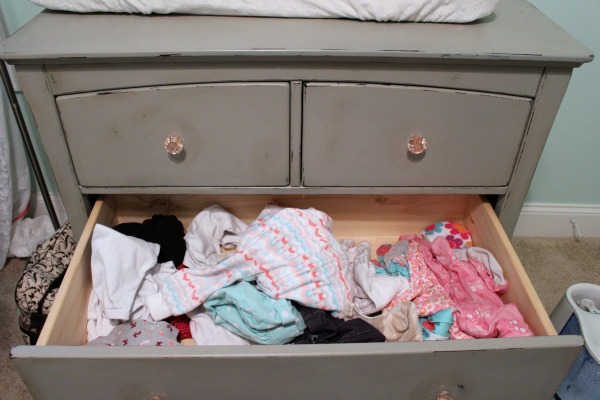 I literally opened the drawer and took a picture.
And now …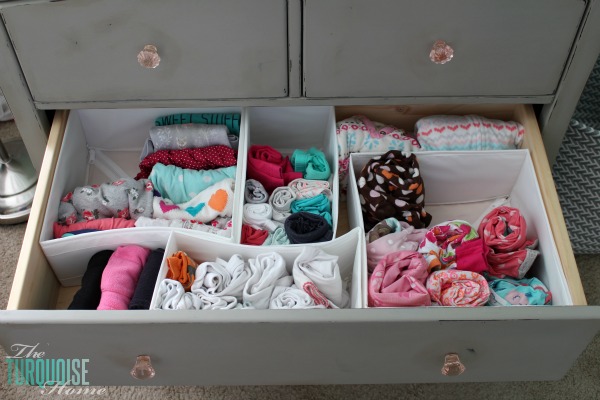 I know the organizers don't fit perfectly, but they are good enough for me. And I like that they are packed in there so they don't move around. We have a place for shirts, leggings, onesies/t-shirts, pajamas and pants.
The sock drawer was just as terrible.
Before…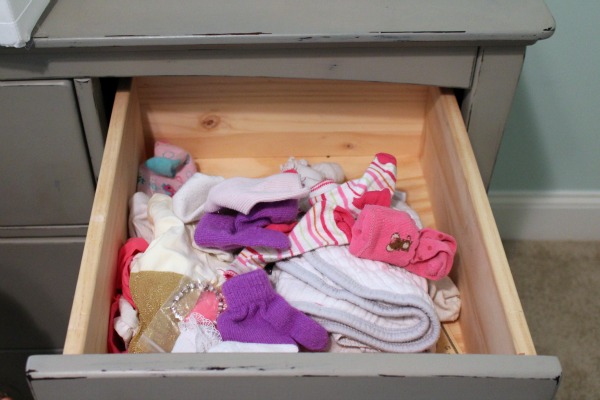 And after …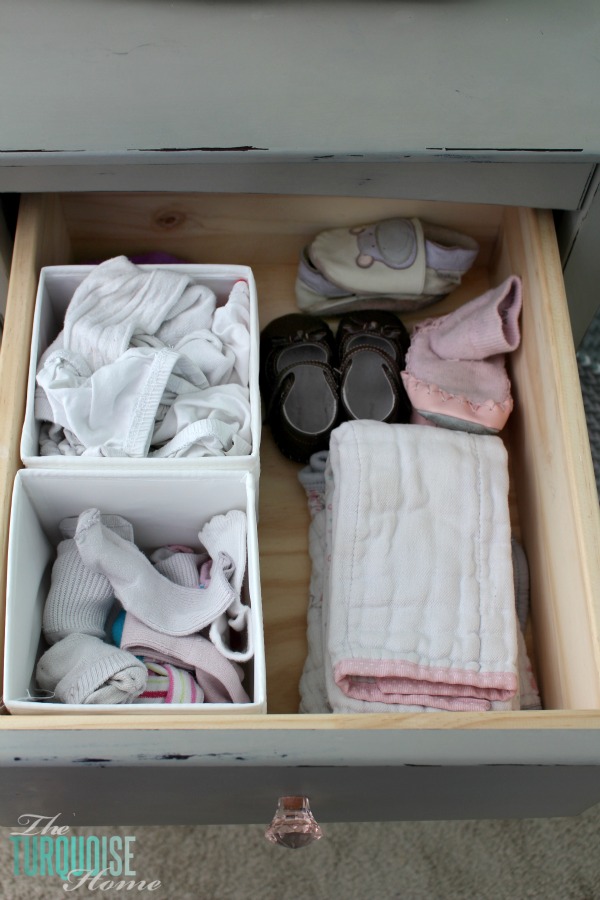 Ahhh, so much better! It's amazing how a little thing like an organizer would make it so much easier to see what you have.
Also, the folding methods are straight from the Magic book.
Organizing with Magazine Files:
And finally, I used the magazine files to organize my manuals, receipts and warranties for my appliances. I created a new system thanks to Marie Kondo for keeping manuals and warranties.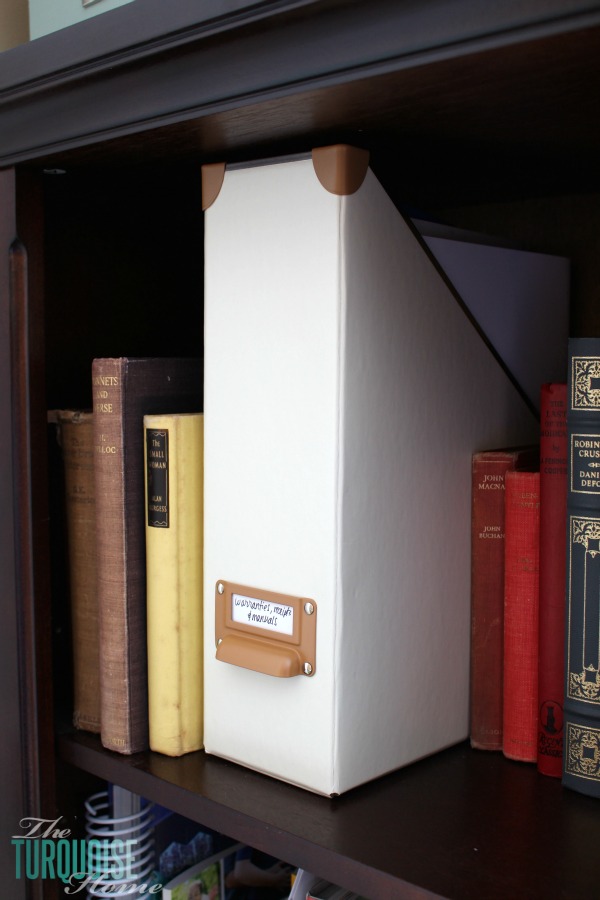 I used to place them all in individual clear sleeves in large binders. Now, I'm throwing most of them away, because I can find them online if I need them. But for the ones I'm keeping, I'm just putting them all together in a couple of magazine files.
I'll probably never need these documents, but if I do, I'll spend less time looking through the file of them than I would creating a system to keep every single one.
Book Storage:
The Bekvam spice racks will be assembled and spray painted to store books in my oldest daughter's room. I've been slowly working on transforming her room from a nursery to a big girl's room.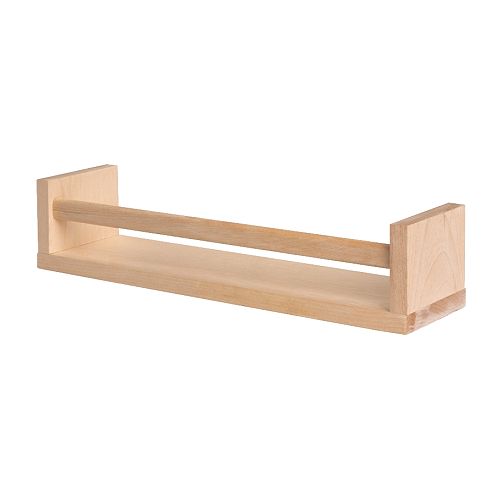 I'm doing a pink and gold room and it's so cute! I need to focus and finish it when I get done with the eleventy-million other things on my home to-do list.
Pretty Stuff:
I couldn't help myself, so I picked up some faux potted plants, which I've wanted for a long time. And some buffalo check gray pillows. These will look great with my other pillows with gray in them.
And then I replaced my old IKEA cookie sheet. It's serves us well for almost 7 years, but it's starting to warp. Anytime I try to make cookies, they all slide to the middle of the sheet and make one big cookies. It's time to replace it!
I am so glad that I now have the drawers and the toy messed organized. What a relief! Now I'm back to sorting through the papers again.
Hopefully they will be all done soon!! #fingerscrossed
What's your favorite thing to buy from IKEA?
And don't say meatballs or cinnamon rolls. We all know that the main reason for going there.