Budget-Friendly Fall Decor Tips
Get inspired with these budget-friendly fall decorating tips! Simple ideas to make your home feel cozy this autumn!
Here's the thing. I love pumpkins. They are just the perfect little fall accessory, but I try to challenge myself to find other ways to decorate for fall besides buying allllll the pumpkins.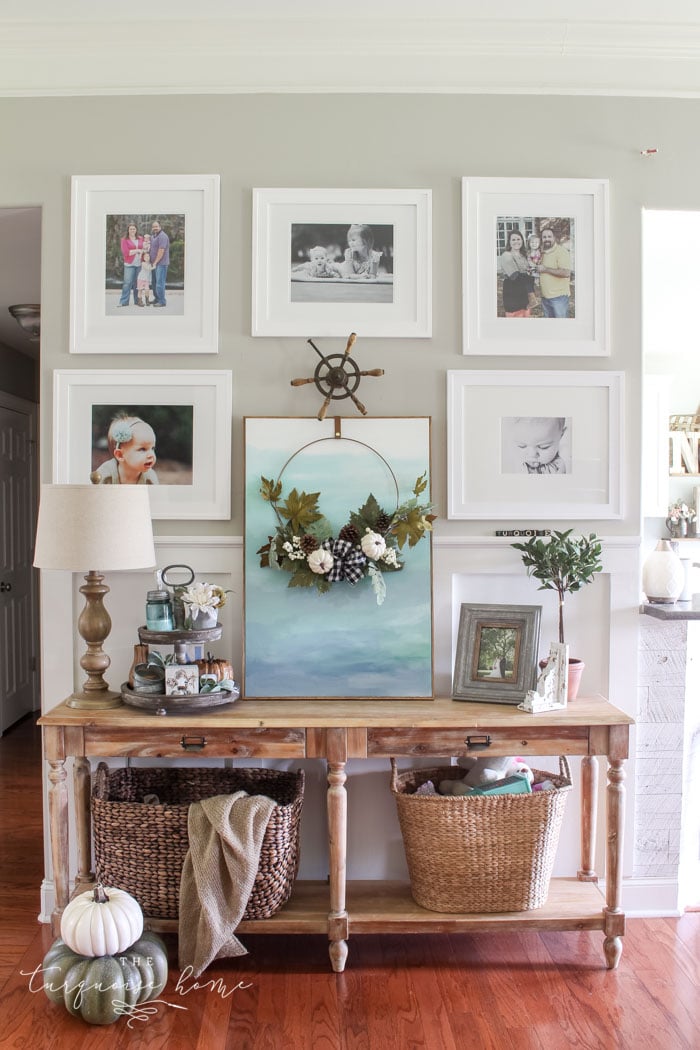 Granted, creating a pumpkin craft speaks my language, so I'm not above making a little pumpkin from scrap materials I have on hand. That's budget friendly, of which I'm a huge fan!
I'm so excited to be joining some of my favorite bloggers again this week to share my Fall Home Tour. Be sure to check out the end of this post for all of the inspirational goodness!
My Favorite Budget-Friendly Fall Decor Tips (& My Fall Home)
1. Buy faux pumpkins and paint them (if you don't love the color they are already).
If you love one color one year, but want to change your color scheme the next year, then paint your pumpkins! I've seen some gorgeous tutorials out there on painting pumpkins, so just search for those in Google. But there is no need to buy a hundred new pumpkins each year for a fresh look.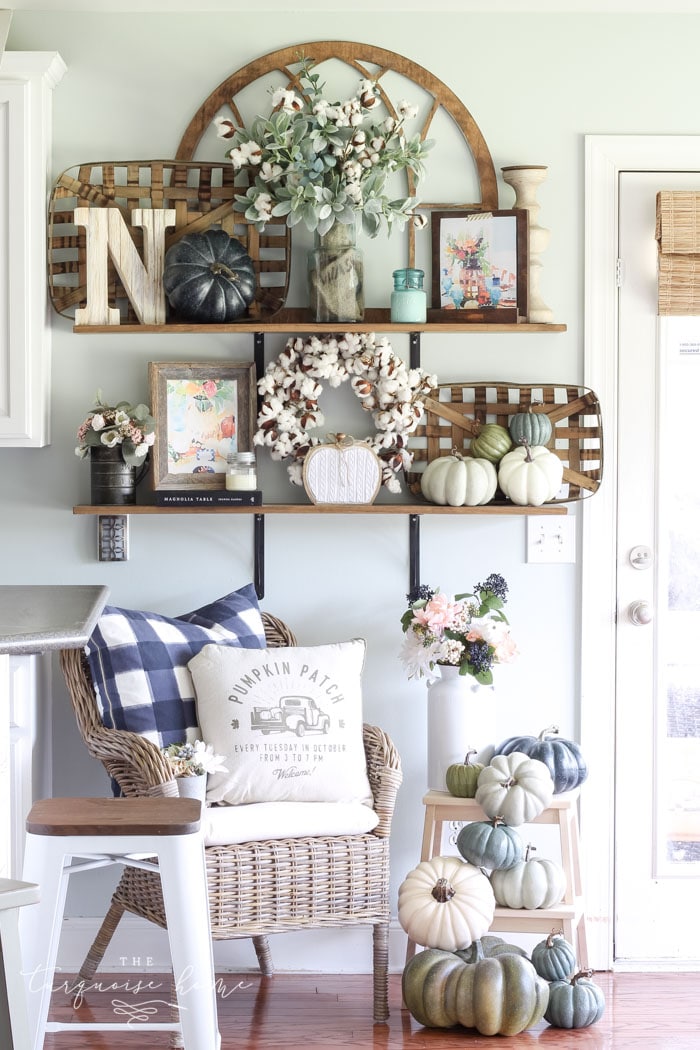 I didn't paint these pumpkins in my kitchen, but I would have if I couldn't find them in my favorite colors last year. So, if you do ever see fake pumpkins in your favorite colors, scoop up a bunch of them. And when my color scheme changes, which it probably will at some point, then I can just paint these!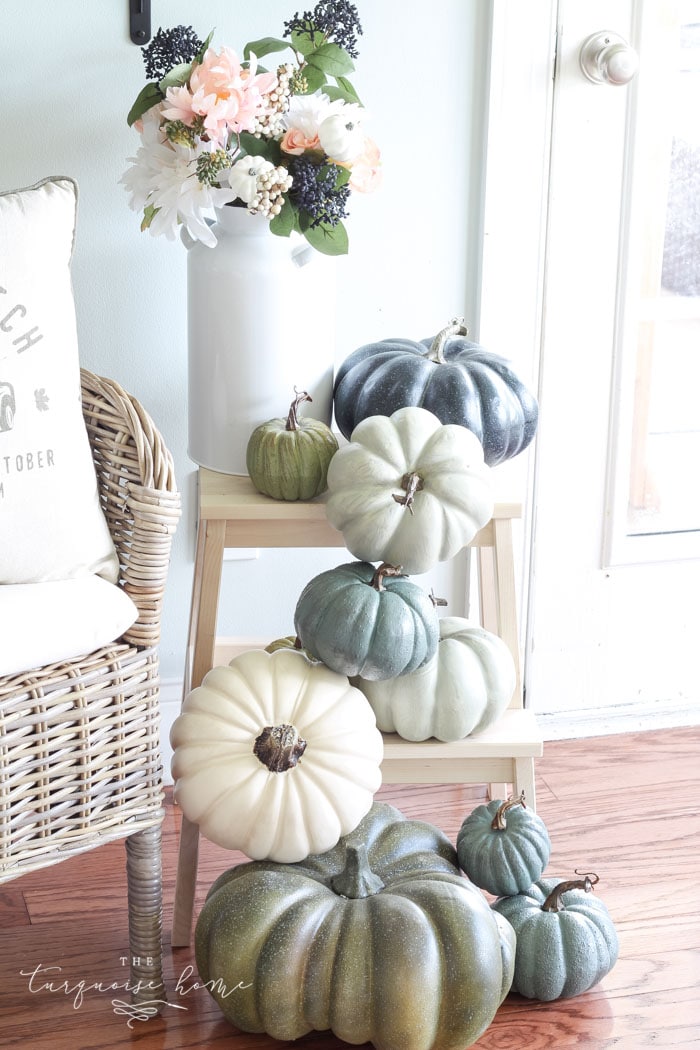 2. Texture, texture and more texture!
Adding textures to your decor, but the cozy textures tend to play well in the fall. So, bring out some extra baskets or use your favorite woven planters to bring some fun depth to your decor. I love the warm tons of natural woven baskets, so those are perfect. You can find these anywhere: in your attic, garage, a thrift store. Look around and see what you can find!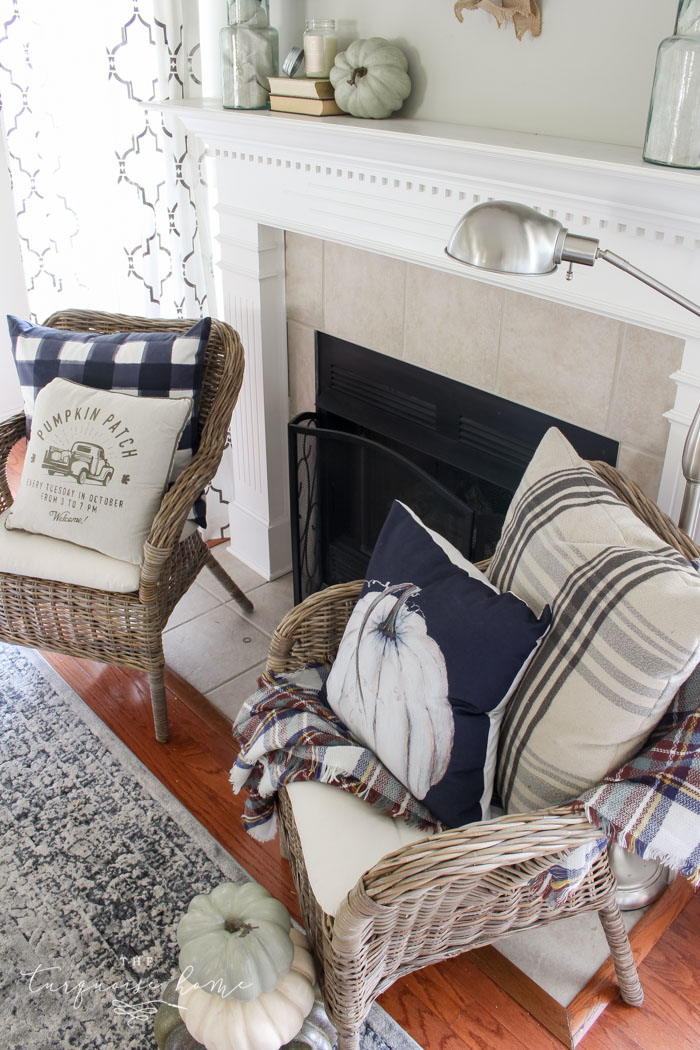 Another way to bring in texture is through patterned fabrics like cable knit. I added this cable knit sweater to a wooden pumpkin I made to bring in something fun and textural instead of color.
3. Use Darker Colored Faux Greenery.
Or it can be orange and plum. Whatever faux stems you have that lend themselves to fall, use them!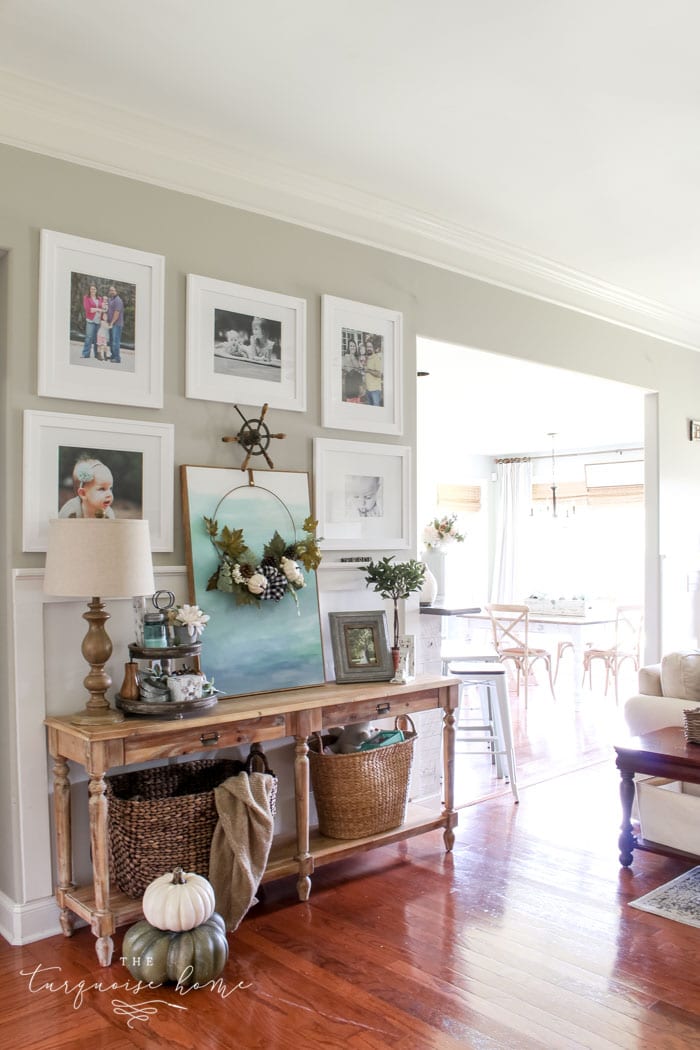 I used some peach stems this year in my harvest wreath. Peaches aren't exactly a fall fruit, but the peach color ties in the plums, greens and blues that I have going on. Think out of the box and use whatever you have!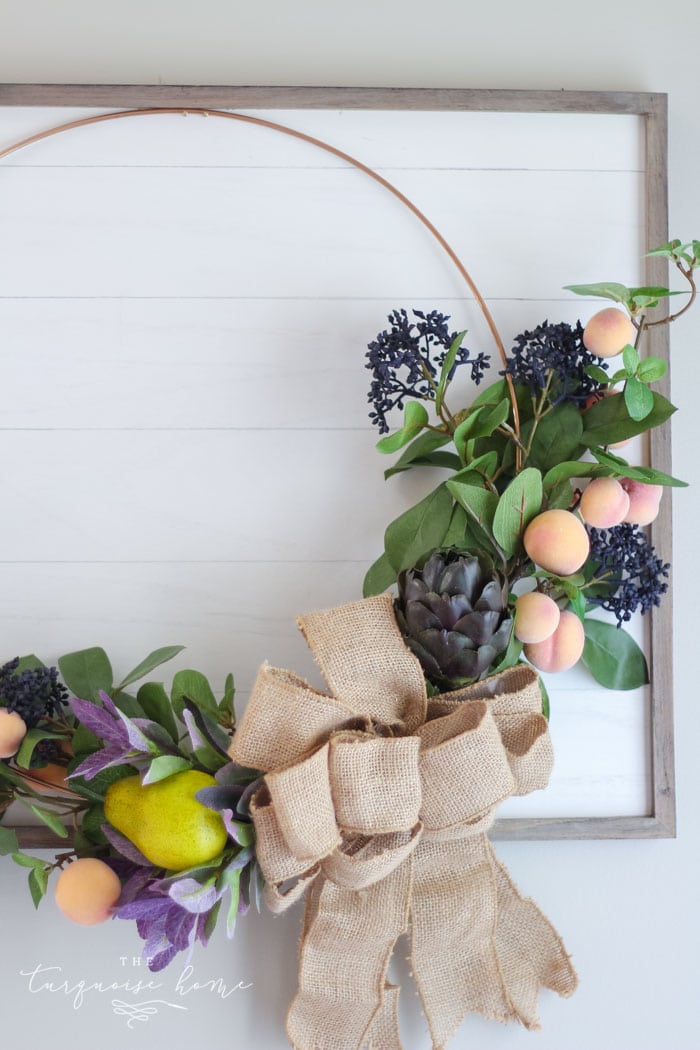 I love blush and plum colors this time of year, too. I change them out for my bright pink stems I use in the summer.
4. Lanterns.
A little light ambiance adds a lot to a cozy fall home. I didn't pull mine out this year, but I used one a few years ago when I created this fall tablescape. And I will probably pull some out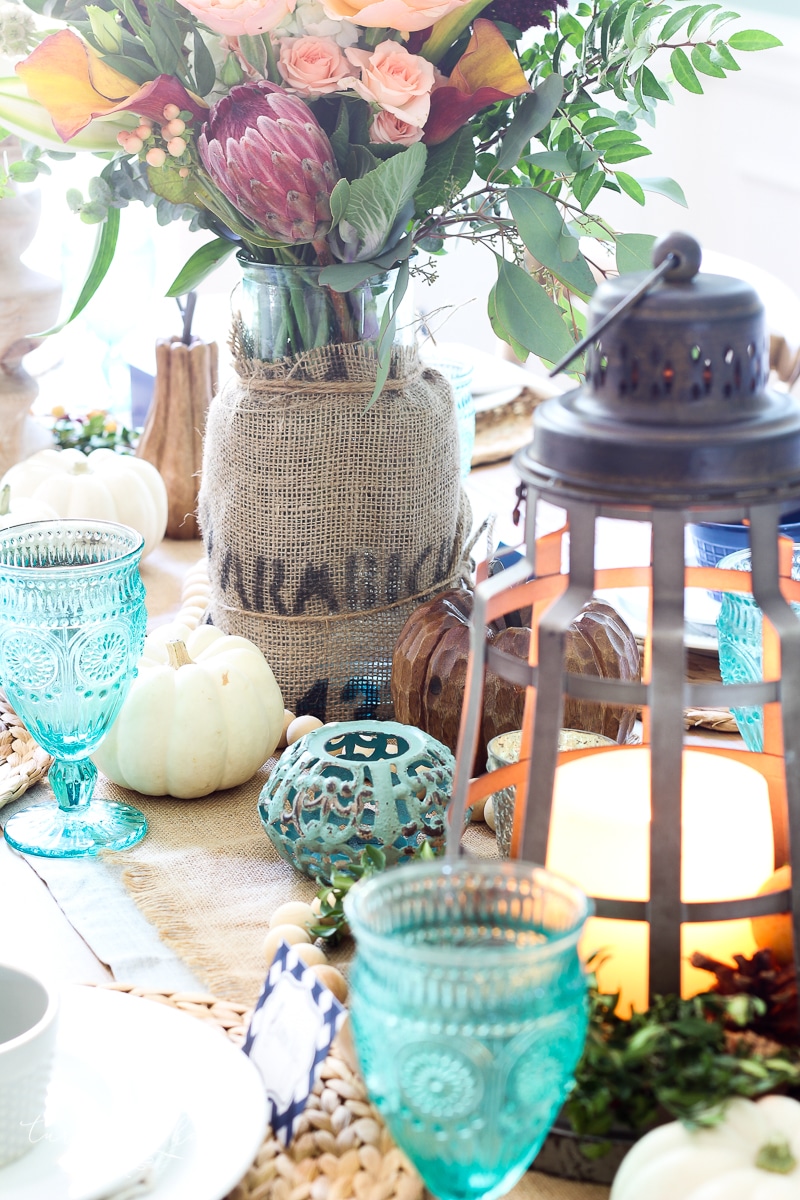 5. Free Printables.
I love a gorgeous free printable for a cheap and easy way to update my home for the next season. And I've recently shared some fun ways to use a printable other than just printing it out and framing it. The "gather" sign below is an example of that. Click here for the tutorial to make your own!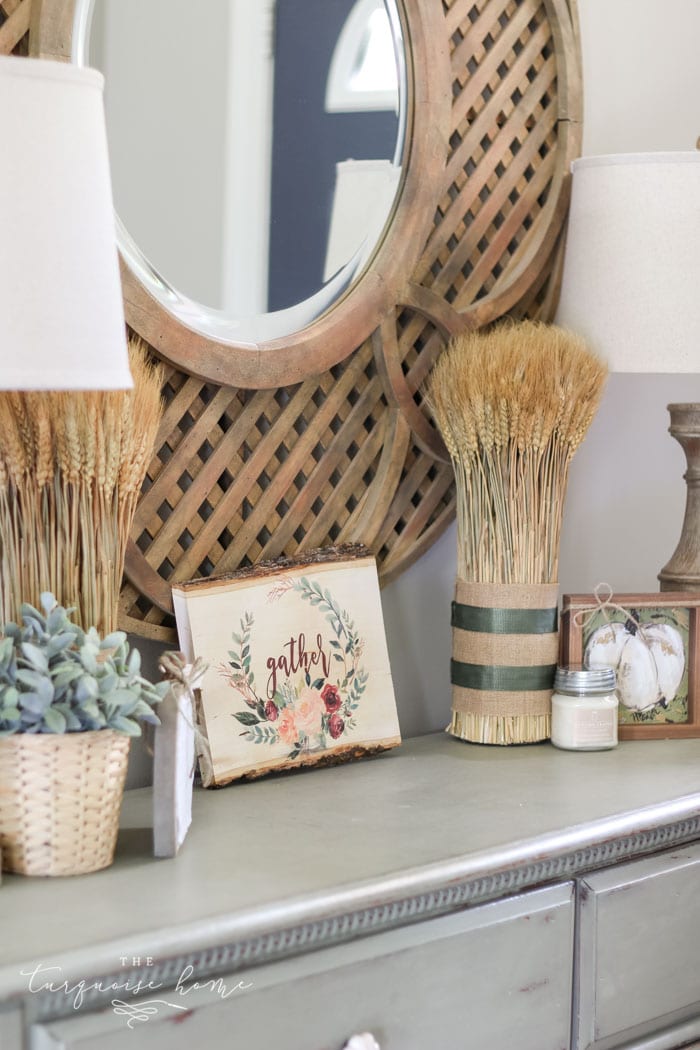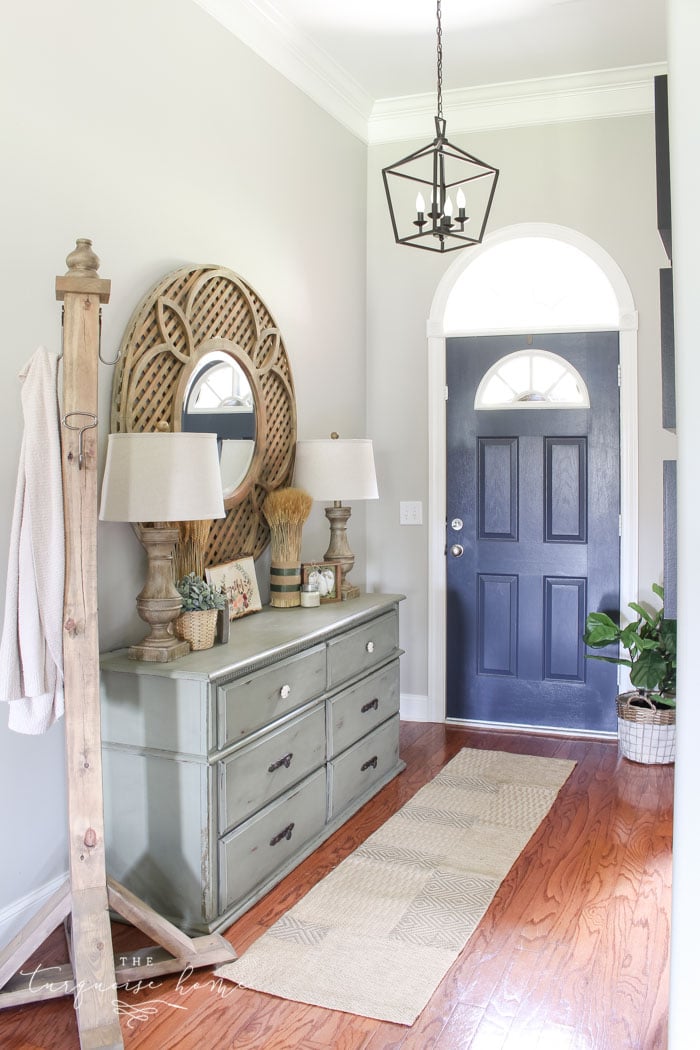 6. Spray Paint.
I love the copper look, but I don't own anything copper! So, spray paint to the rescue. I recently painted the hoop on this wreath copper instead of the silver it was when I bought it.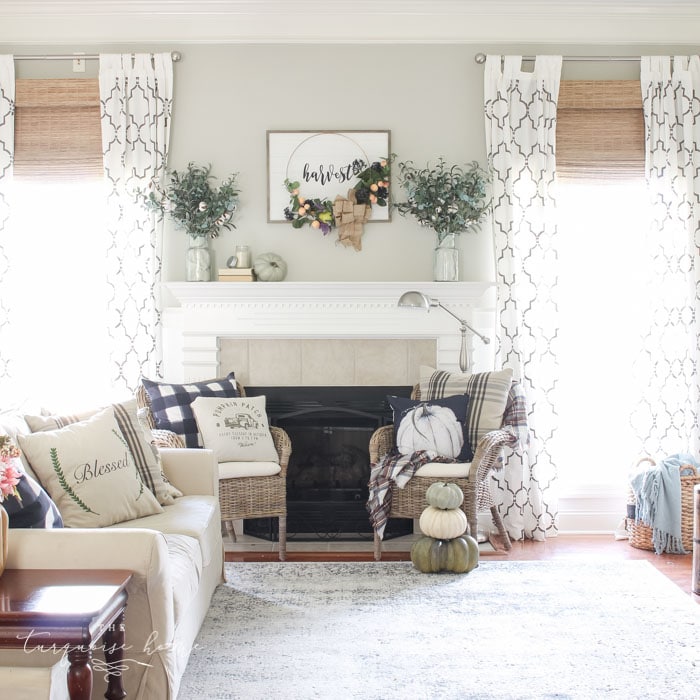 I have more plans up my sleeves to copper all the things!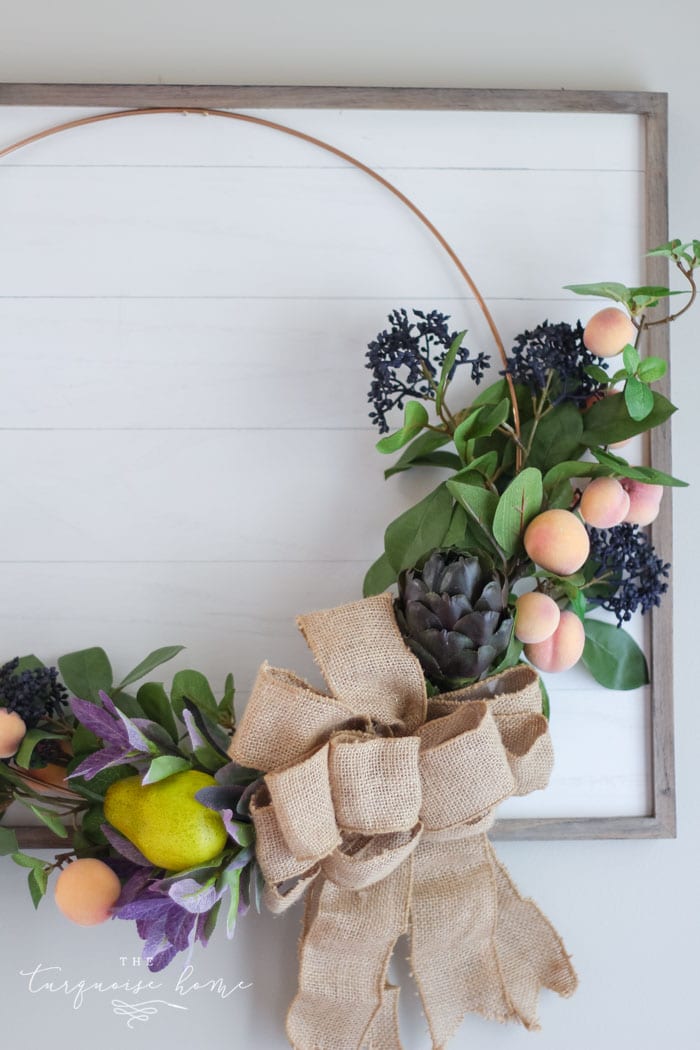 I hope a few of these ideas are helpful when it comes to decorating for fall on a budget!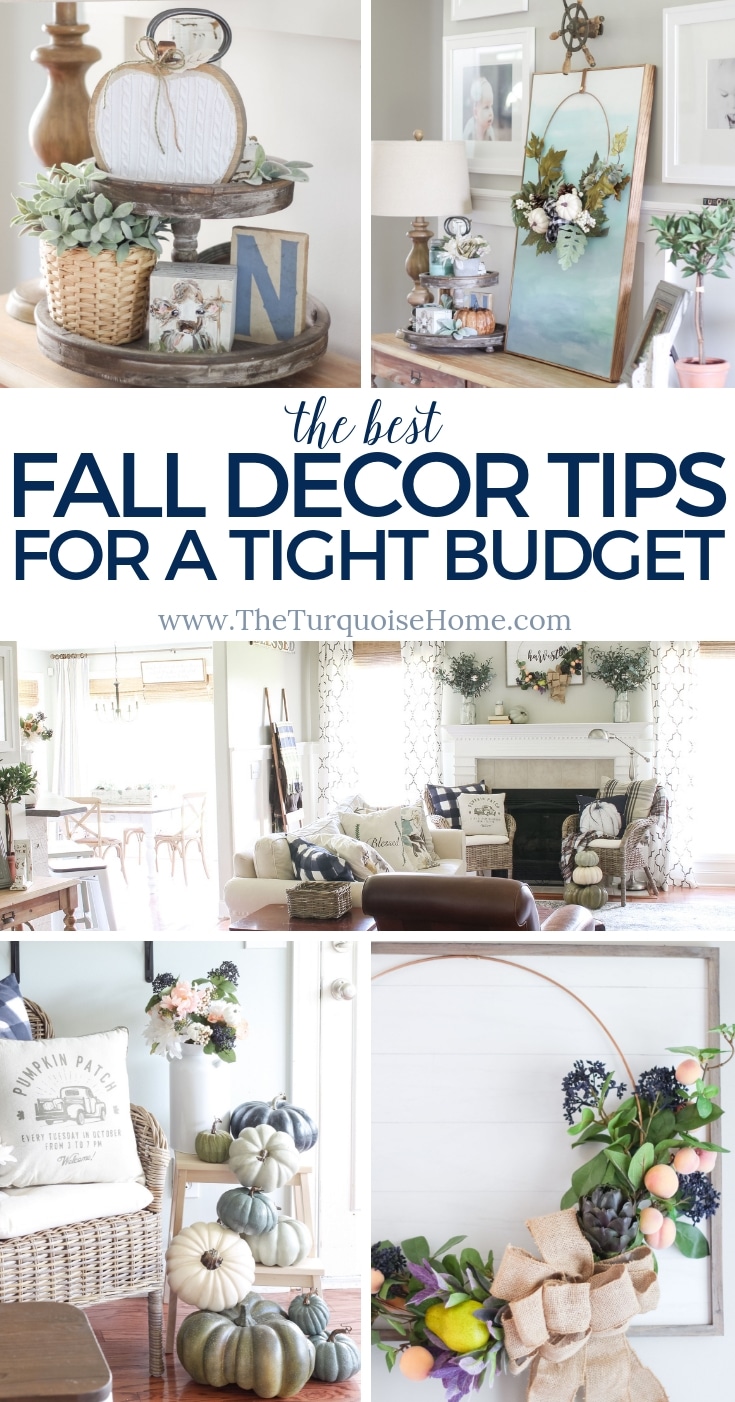 MORE POSTS YOU WILL LOVE: