Blue, green & brass details take this dining room makeover to the next level!
It's been fun working on the dining room makeover the past few months. I started working on it in January, but it feels like it's creeping along as I wait on a few last items to arrive.
So, I thought I would share an update with some of the details and some sneak peeks… I can't help myself!
I have a few more details that will be a surprise in the big reveal, but it's nice to pause in the middle of the makeover and remember the vision and where we're going!
This post has affiliate links for your convenience. See my full disclosure policy.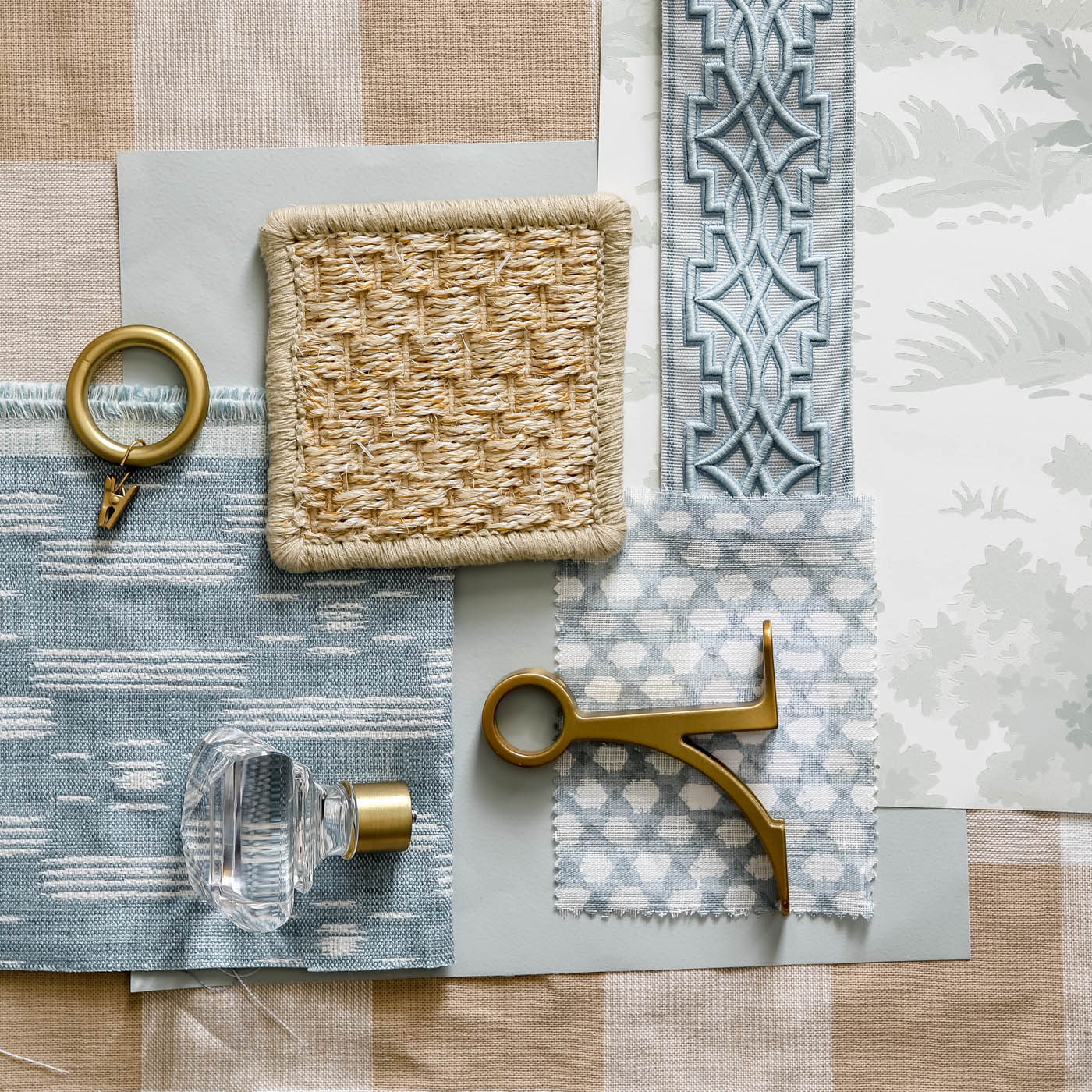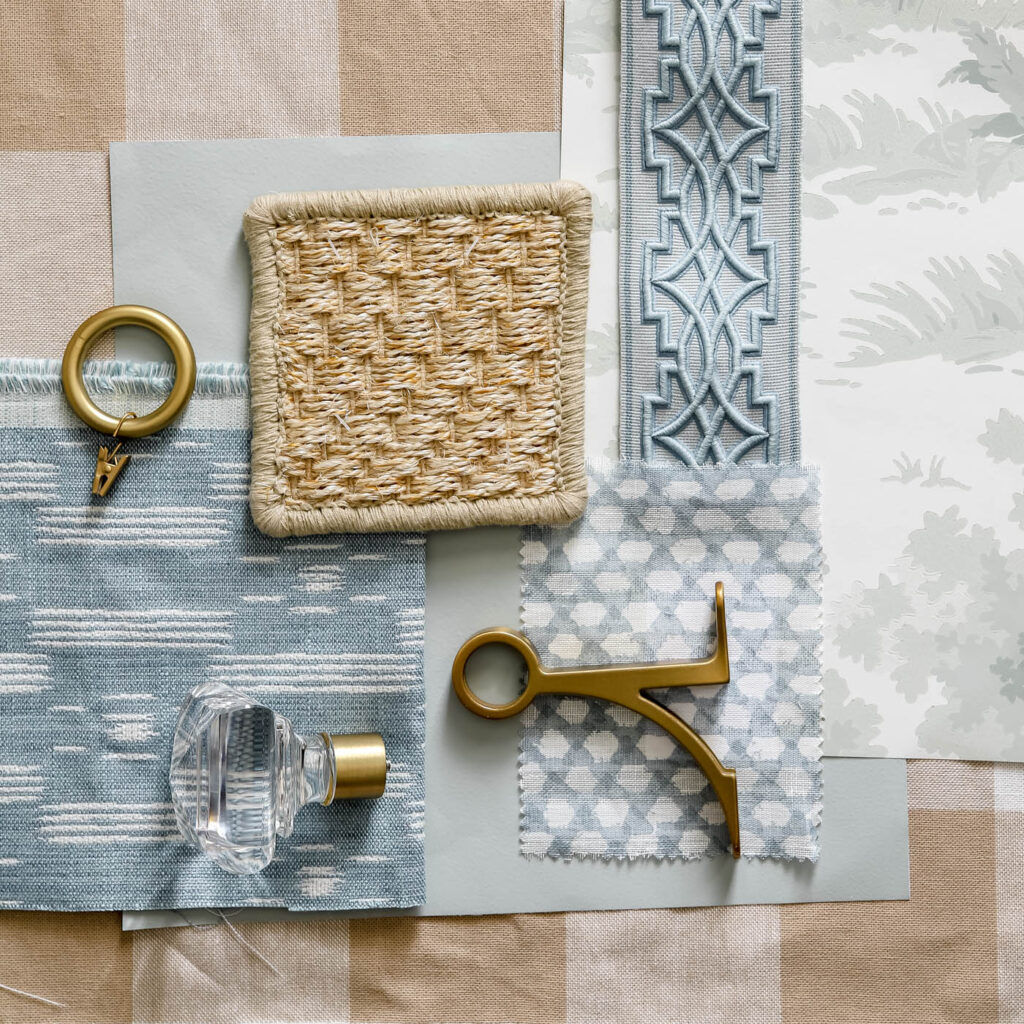 Dining Room Sources: Buffalo Check Curtains | Countryside Morning Wallpaper | Brass Curtain Rod (I prefer the old style, so I bought it on Ebay.) | Brass Curtain Ring Clips | Square Glass Curtain Finial | Dori Sisal Rug | Mirielle Embroidered Trim Tape in Porcelain | Jane Churchill fabric Marla in Teal | Paint Color: Oyster Bay (SW) | Linen Lamp Shade Fabric in Light Blue
Note: Some items can only be ordered through a designer. Contact my designer for pricing: Sydney Collins Interiors
It's easy in the middle of a longer project to feel defeated, like you haven't accomplished much. So it's nice to step back, take a look at where you've come from and how it's going.
As I'm waiting on the lamps and rug to arrive, I've been working on some finishing details.
The brass chandelier arrived a couple weeks ago and we put it up last weekend. It's gorgeous and I love the simple lines and how it doesn't compete with the more decorative mirror on the wall behind it.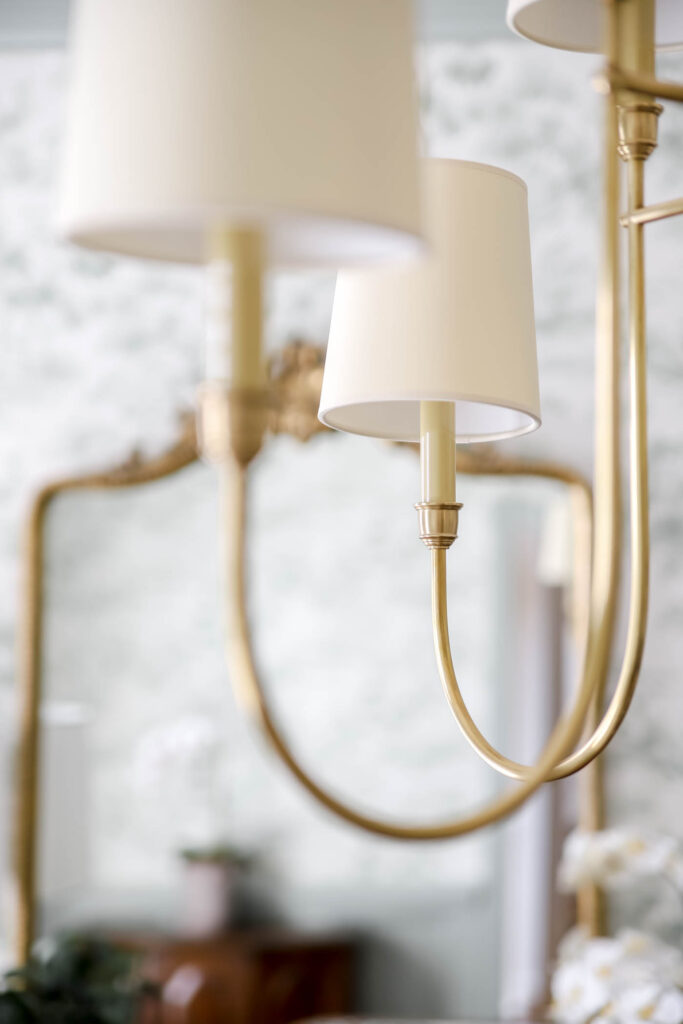 I'm going to wait to share the full reveal for the final reveal, but I couldn't help sharing a little peek! 😉 I found this chandelier more than two years ago when I was going my initial hunt for a dining room chandelier.
Back then, I said, "This next candelabra chandelier with gorgeous shades is probably my top pick at the moment. It's just breathtaking to me. Although the price tag is not my favorite, I might have to save up for it for a couple years, then splurge."
And that's exactly what I did! I saved up and bought it during a Black Friday sale last year. It was the cheapest I had ever seen it and I'd saved the money for it, so I purchased it. Then it took 4 months to get here, but it's so worth the wait!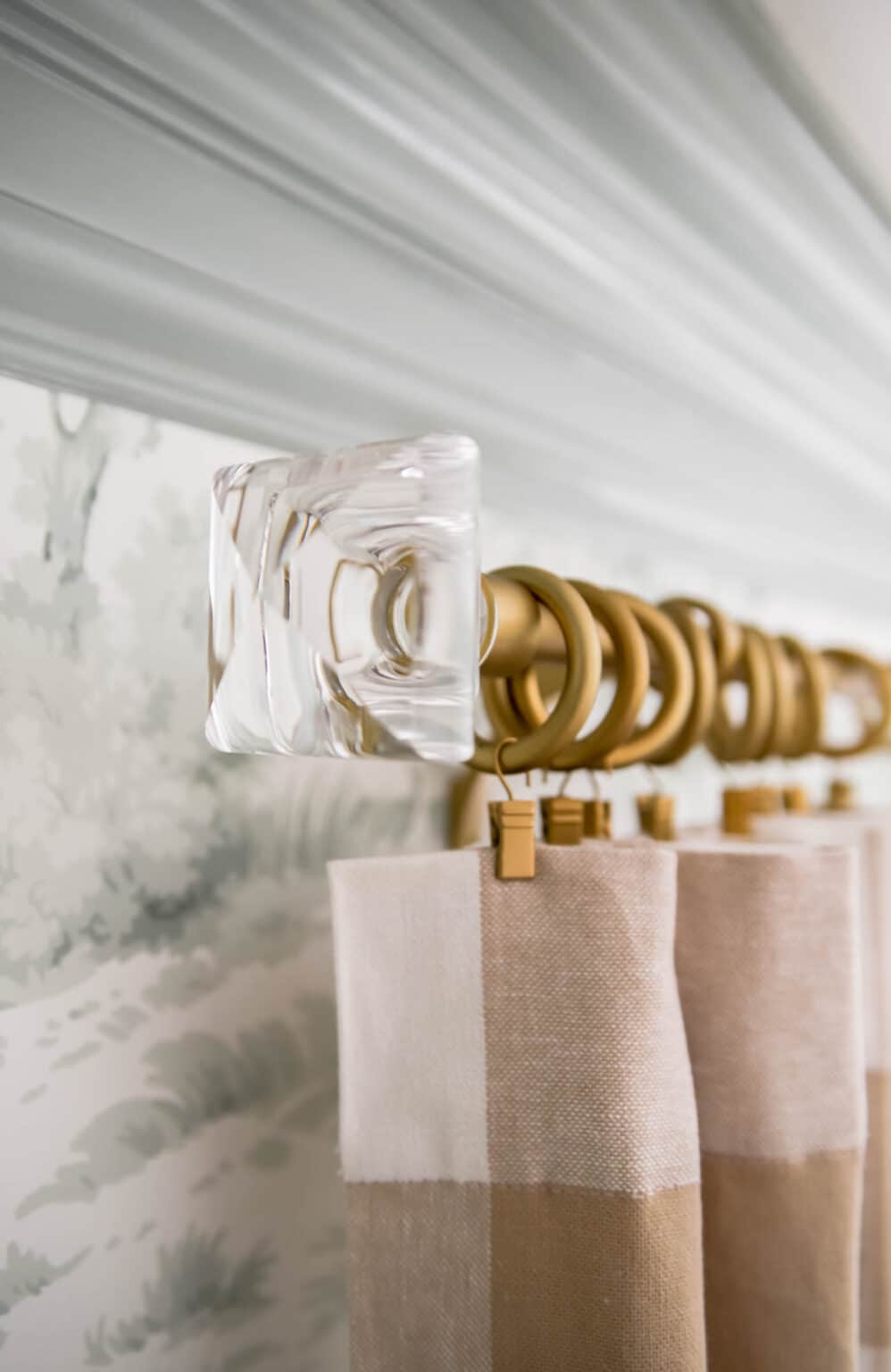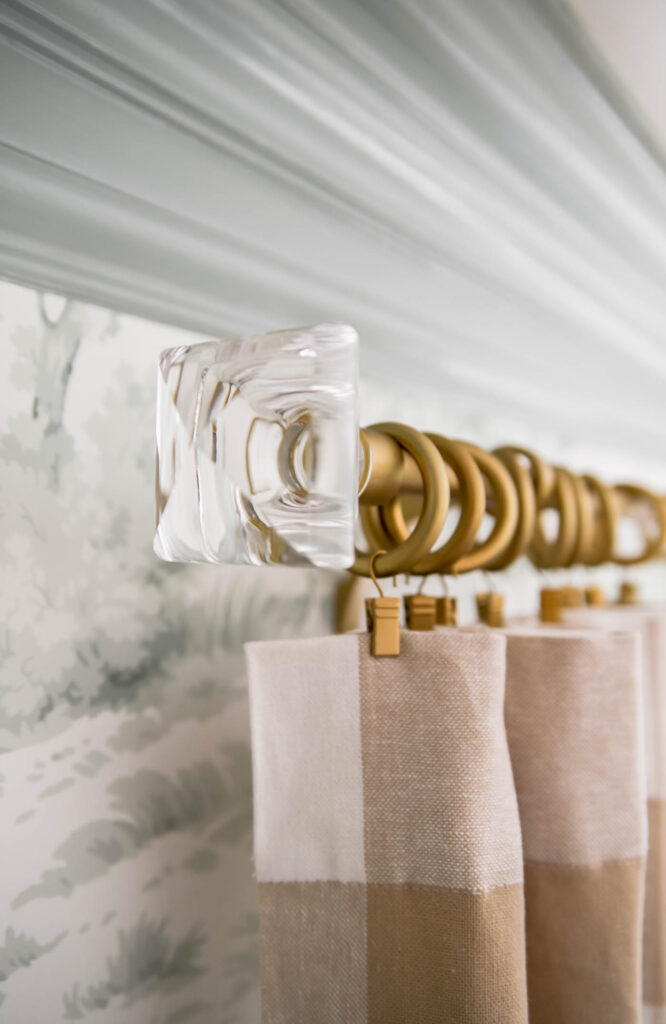 Another detail I've added recently is the square glass curtain rod finials. Originally, I bought some plain, small finials. But these pretty glass finials just kept calling my name. So, again, I saved up and bought them!
On the other side of the room, I had these vintage candle sconces on either side of the china cabinet. And I had just put plain white candles in them. But, I'd been on the hunt for the perfect color blue candles.
While on spring break, I popped into a store and found the PERFECT blue candles for my sconces. They are the exactly the color blue I was looking for – "Celestine". And I would have never known if I hadn't seen them in person first. They look a lot brighter in the online photos, but they are the perfect powder blue color in person.
Of course I've already shared about other details in the room, like…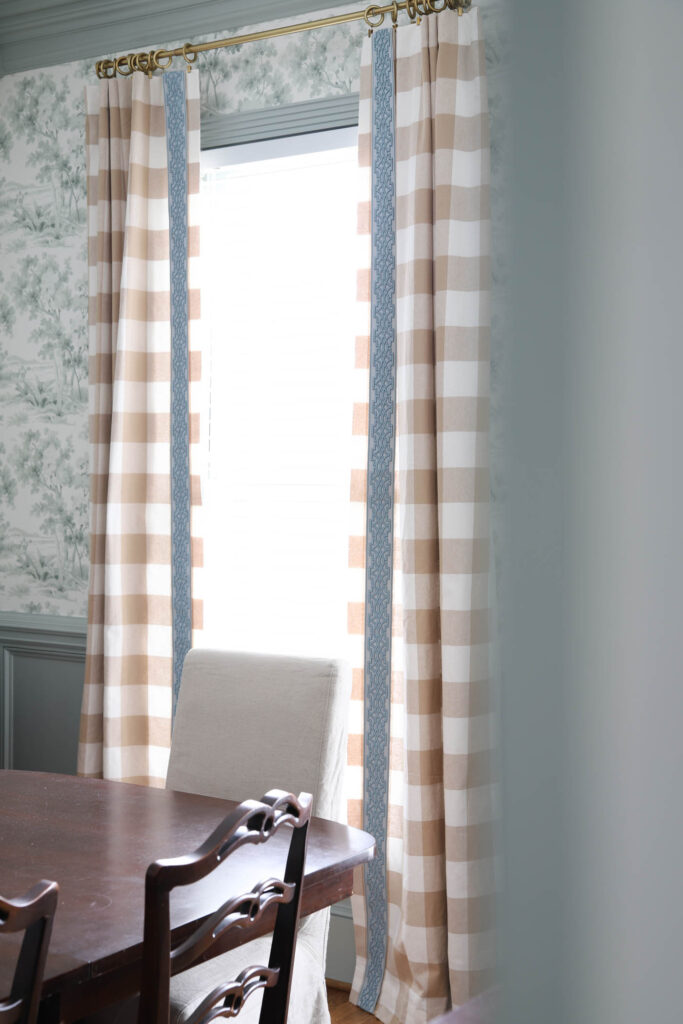 How to Add Trim Tape to Curtains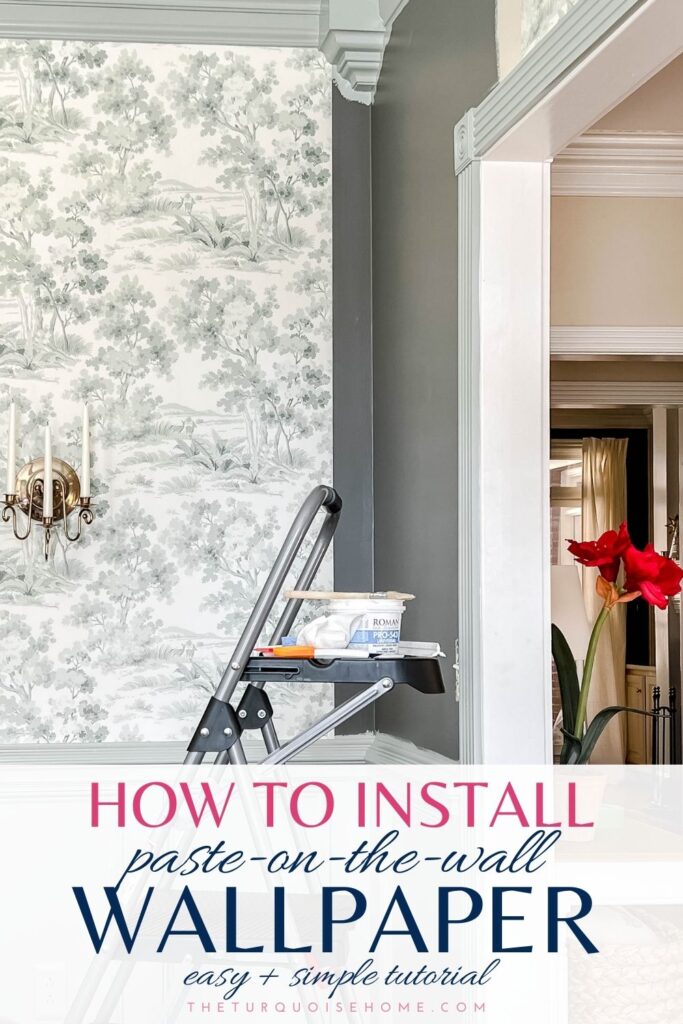 How to Install Wallpaper (paste-on-the-wall)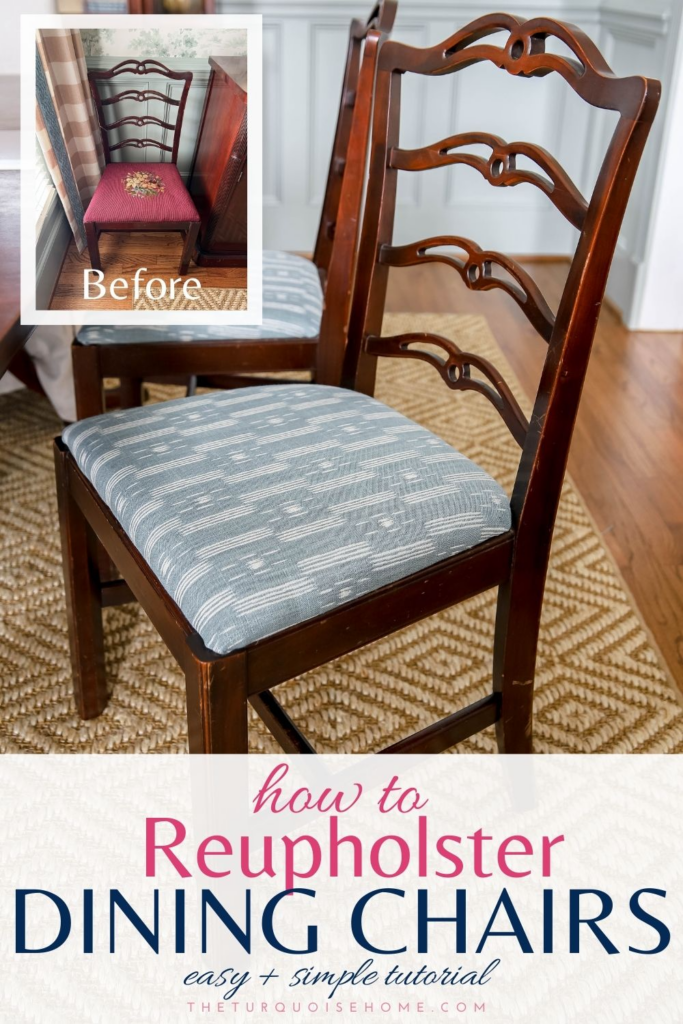 Reupholster Dining Chair Covers
It's all coming together and I can't wait to share the full reveal once the lamps and rug get here!
Thanks for joining me for the process!