Cheap Home Decor Ideas & Where to Buy Online
It doesn't have to cost much to decorate a space or even an entire home. The key is finding "cheap home decor" – or low-cost, high-impact decor pieces that can be easily layered into any space.
Decorating doesn't have to be expensive, especially when there are so many great options for cheap home goods out there. You just need to know where to look to find affordable home decor items and stores.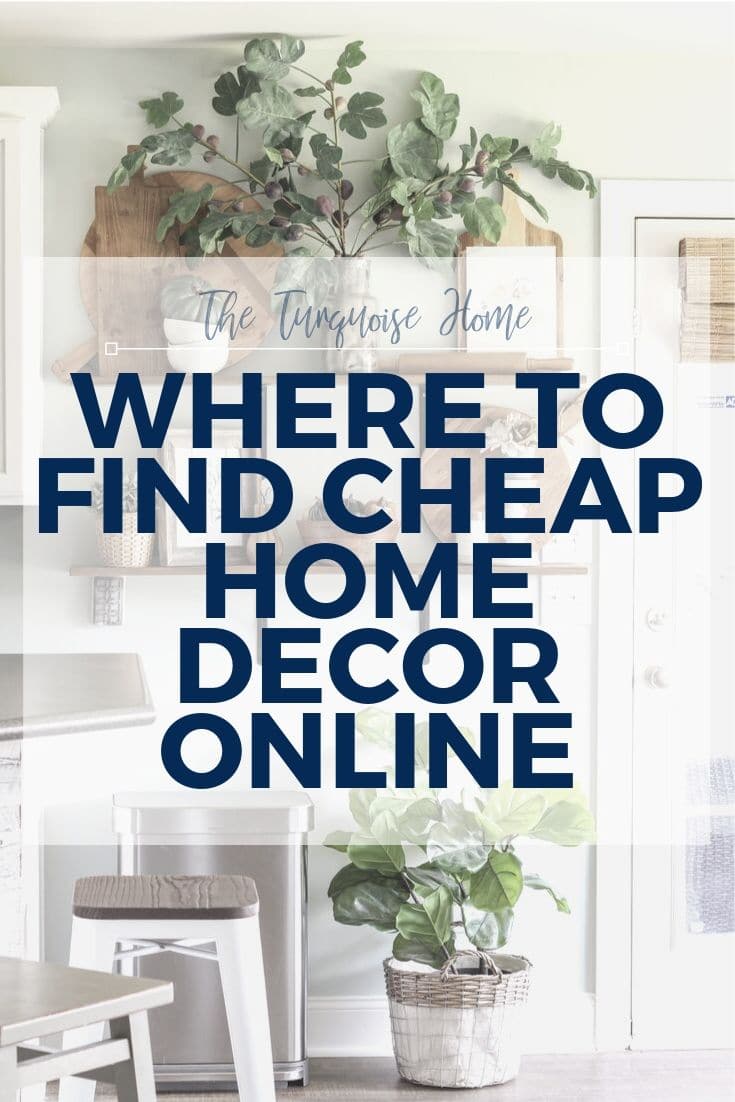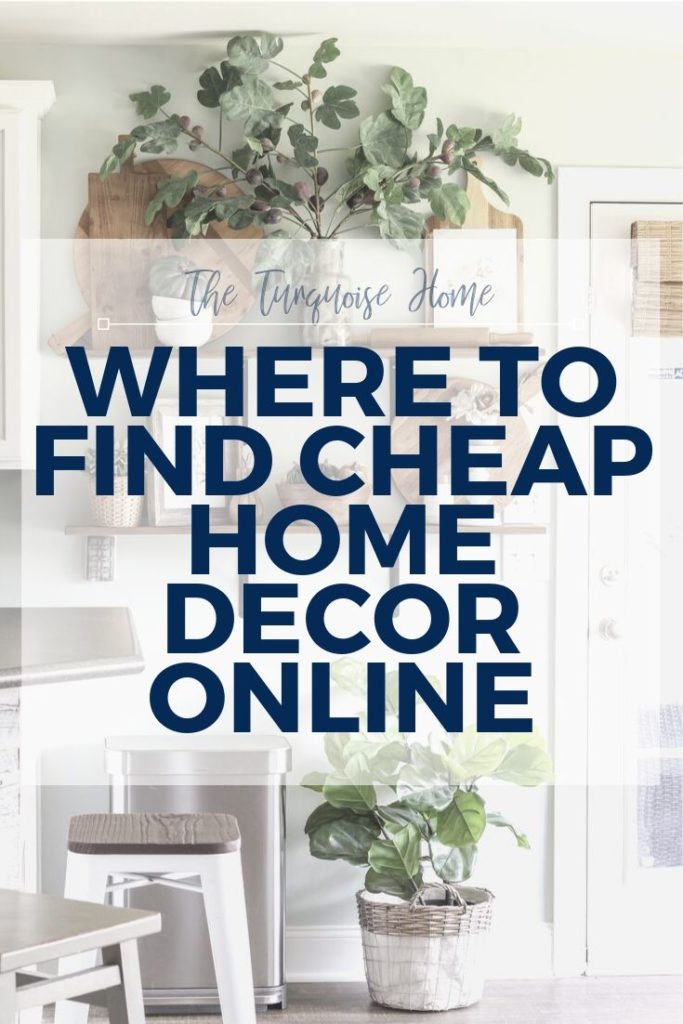 Plus, with the internet, you can find loads of cheap home decor online, and you never even have to leave your couch! That's a massive win if you ask me. If I can make my space look amazing without having to spend tons of money, I'm a happy girl.
Just a quick side note: I have talked before abut when to save vs. splurge on home purchases. There are times when money (and time) matters and you need to spend a little more. But today we're just talking about decor, which doesn't ever have to be expensive if you don't want it to be!
Items That Can Be Used As Cheap Home Decor
When you are shopping for cheap home decor, the options are unlimited with what you can buy. There are so many items out there that would be perfect in your space and don't cost an arm and a leg.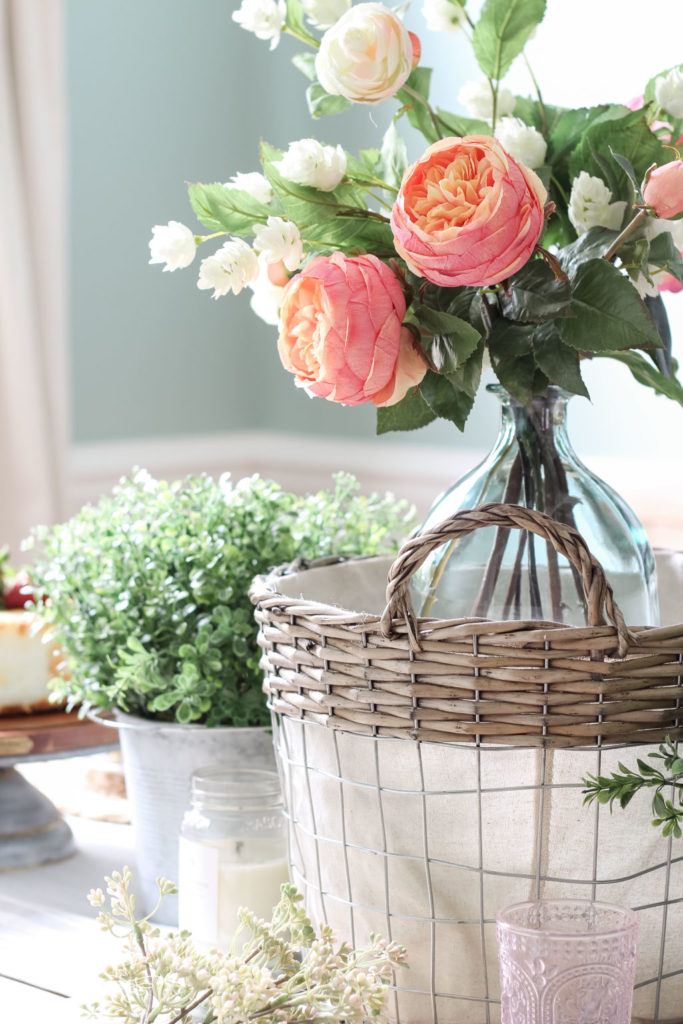 Here is a list of some of the items you should be looking for when shopping at for home decor at an affordable price.
Throw Pillows – You can toss some pillows on your couch, chair, bed, or a bench. You will be amazed by how much your room changes with a pop of color from a pillow or two…or ten, no judgment here!
Picture Frames – Frames can be found almost anywhere. There are tons of different finishes and styles to fit your decorating. You can print photos at home or even make digital printable art to hang in them.
Artificial Plants – When you decorate with affordable home decor like artificial plants, you can help but love the look! They add life to your room, and the best part is you don't even have to water them. Plus, some of them look incredibly realistic. As you all know, I'm a HUGE fan of faux florals myself.
Plates – Did you know you can add vibrant or stylish plates to a wall or even your dining table, and change the look and feel of a space? Go with bold, bright colors or keep it subdued with neutrals. Either way, it's gorgeous. You can find them in thrift stores all over the country!
Rugs – You don't have to spend hundreds of dollars on an area rug. You can find plenty of rugs and an inexpensive price point that add lots of great character…just like this blue-hued one in my living room. See more of my favorite blue distressed rugs here.
Side Tables – Not only do side tables look lovely, but they are also functional. You can pick a simple, affordable table, and it will look just as great as an expensive one – or paint and repurpose an old one from the thrift store!
Lamps – Find a few inexpensive lamps and place them throughout your home. They look especially great in a living room, family room, dining room or even use a floor lamp. Lighting is something that can be a big splurge, but you can still find less expensive lamps when you shop online.
Art – Either buy inexpensive art or make your own wall decor with a canvas and some abstract designs. You can make all sorts of different pieces to go anywhere in the home. These vintage botanical prints will make quite a different statement from this modern art canvas.
Books – Use all sorts of books for cheap home decor. You will be amazed by how much charm they add. Plus, you may get bored and want to read them in your free time too. 😜 One fun idea is to collect books in a color scheme or two that matches your decor — you can order books by the color here.
Candles– They set the tone and mood of any room to be relaxing and inviting, plus—they smell fantastic! It only makes sense to add some lovely candles to your space. They come in a white variety of prices, but generally, they are still very inexpensive home items. (I will say, though, that if you can spend a little more, I highly recommend supporting a local shop and my favorite candle company: Antique Candle Co. Cheap candles don't even compare!)
Window Treatments – Curtains take a room a long way in the "put together" category. They add interest and texture like nothing else. There are tons of great ideas for cheap window treatments from using drop cloths or stenciling a large piece of fabric to finding them online. Almost all of my curtain rods come from Target, so be sure to check them out if you need some, too!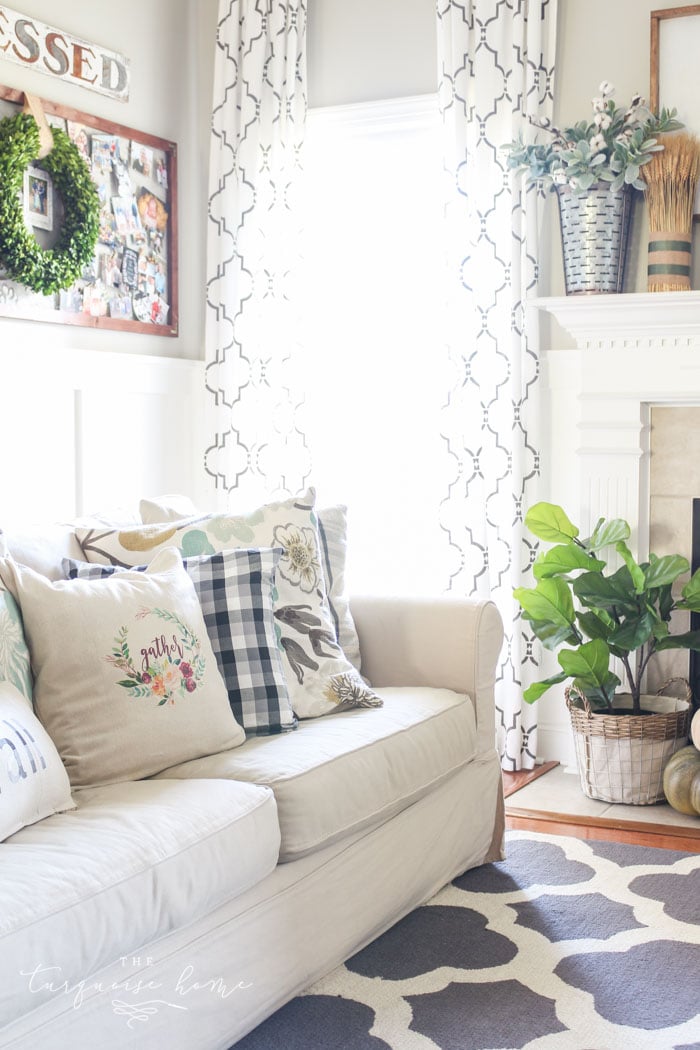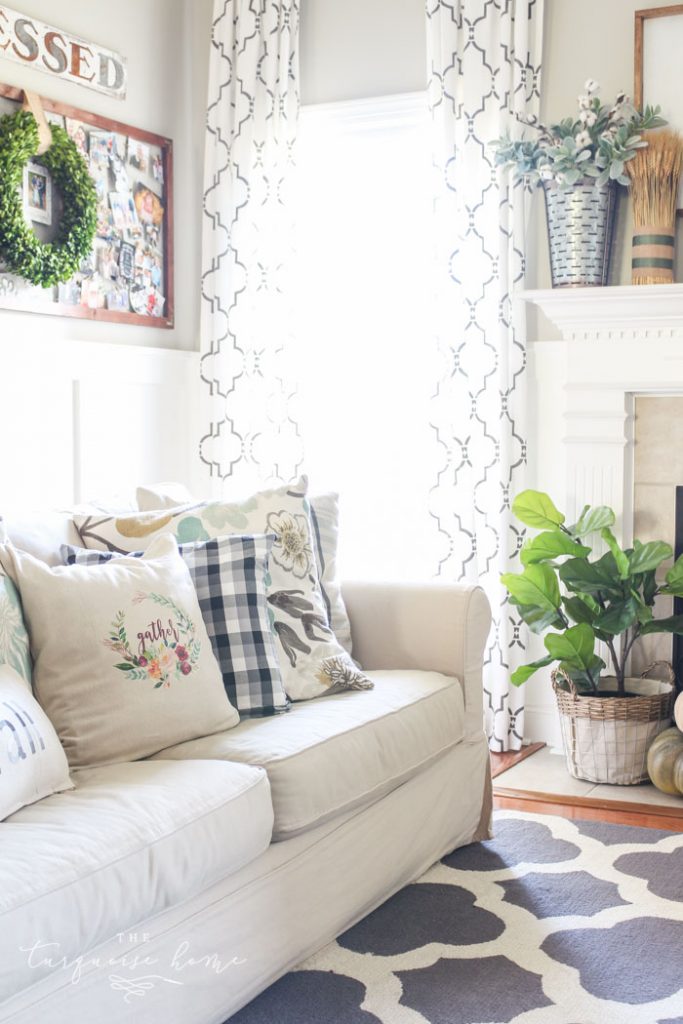 The Best Cheap Home Decor Stores Online — And What To Look For
Amazon – When it comes to online shopping, it makes sense that Amazon is one of the top places to look. They often have deals on pillows, candles, art, lamps, and other items. Keep a close watch on their daily deals to find the best stuff while it's on sale too.
Target – They have so many different stylish and chic items for sale! Check out their clearance and top deals. Be on the lookout for frames, candles, towels, side tables, wall art and other things.
Wayfair – You can find small furniture pieces (there may be assembly required), and lots of beautiful art at Wayfair. Don't forget them when you are looking at cheap home decor stores! They have something for every style too.
Kirklands – A fabulous store with lots of trendy decor items at great prices. You'll find that they offer regular sales and lots of high-end look-a-like options for lighting, mirrors and art!
IKEA – You will find a little bit of everything at IKEA. It's a perfect place to shop for cheap home decor online. They have lots of items and collections that are $20 or less. Shop their bargains and discount sales.
H&M Home – They have everything from bath towels to outdoor decorating. Pillows, candle holders, picture frames, and plates are some of my favorite things to look for there.
West Elm – Looking for faux plants or even real plants? They have them. You can filter the search function to fit your price range. Or search for deals under $20! This is one of those great home decor stores, that is a gem! It leans a bit modern in style, but has something for everyone!
Urban Outfitters – If you're looking for fun and quirky home decor that won't break the bank, you've found the right place! If you like the mid-century modern vibe, then definitely check them out!
World Market – everything from furniture, to rugs, to eclectic decor accents, Cost Plus World Market carries so much – even hard-to-find snacks from around the globe. They are great for seasonal decor, kitchen staples & decor and cool lighting!
With any luck, you'll find that decorating just got easier and a whole lot less expensive. I hope you love shopping for cheap home decor as much as I do!
MORE POSTS YOU WILL LOVE: