Since we all have a budget when it comes to decorating our homes, it's a question that comes up often in our minds: do we splurge or save on this item? No matter what your budget is, let's talk about how much it costs to furnish a house.
I've spent the last couple years debating whether or not to splurge on a bed for my guest bedroom/office. I have spent hours looking at the bed of my dreams – pun intended ha! – and waffling back and forth on taking the plunge.
This post contains affiliate links for your convenience.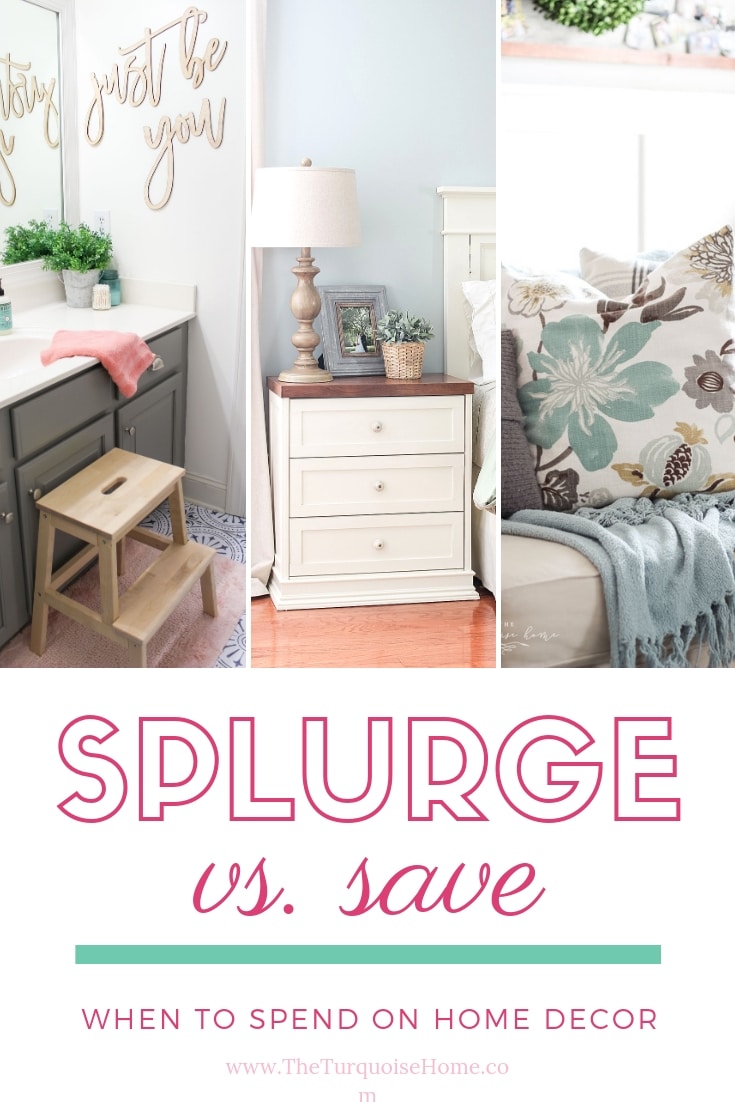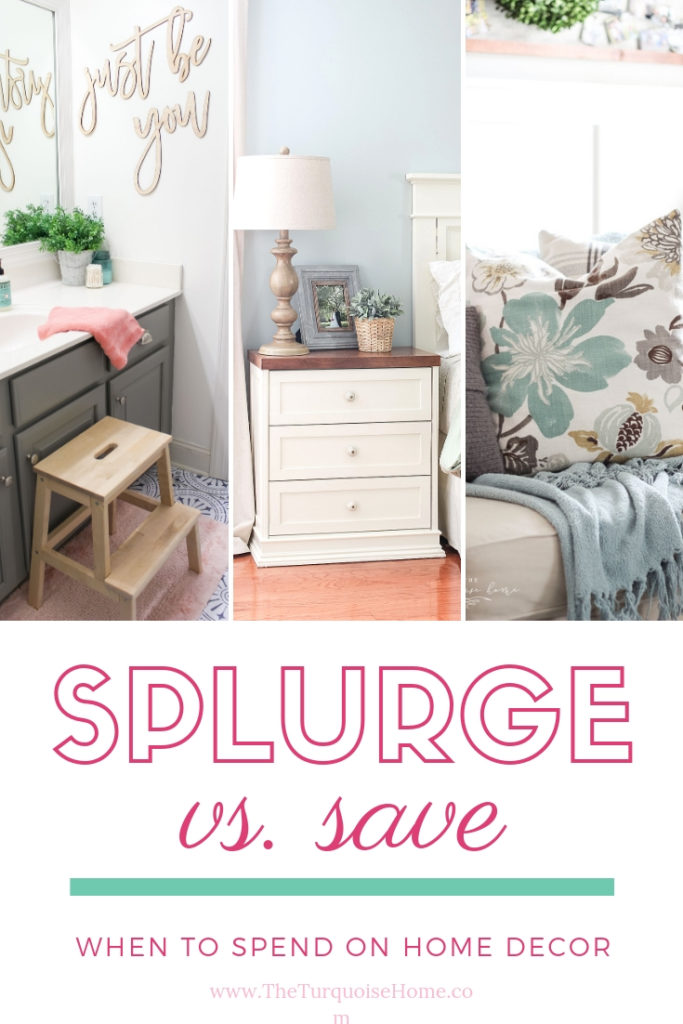 In the end I purchased a more budget-friendly bed and had planned to put it together this weekend when we opened the box to find pieces broken. Womp. Womp.
I immediately wished I'd bought the more spendy bed. But I started to think about when I am willing to spend more money when I furnish my home and when I'm willing to save a buck.
Splurge vs. Save: Room by Room
1. Bedroom
Splurge: Mattress. 
Since we spend a third of our lives sleeping, I believe it's super valuable to purchase a quality mattress. My husband and I recently started sleeping on these Saatva mattresses (the luxury firm comfort level) and it has changed our lives! (Update in 2021: we STILL love that mattress!)
We spend way less time tossing and turning, subsequently waking ourselves up at night. Sounder sleep equals a better functioning human. So, we love them and shared more about the mattresses here.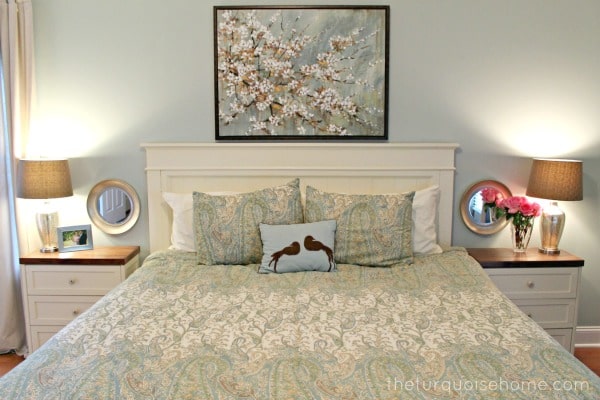 By the way, I don't think the Saatva mattresses are especially pricy. They are the same price you'd find in a mattress store. But my point is you don't want to go cheap on a mattress you're going to be spending so much time on!
Save: Bed Frame or Headboard & Nightstands.
While I don't always want to go the budget route on the bed frame or headboard, it can be done if you need to. We've had a DIY headboard in our master bedroom for 7 years now and it's been great! I'm planning on making a full bed frame with headboard and footboard soon to go with our new mattress.
And as far as night stands go. You can always splurge on them if you want something specific, but if funds are tight you can buy something cheap or DIY something budget-friendly.
I hacked $35 IKEA dressers back in 2012 to create beautiful night stands for my husband and me. I still love them to this day!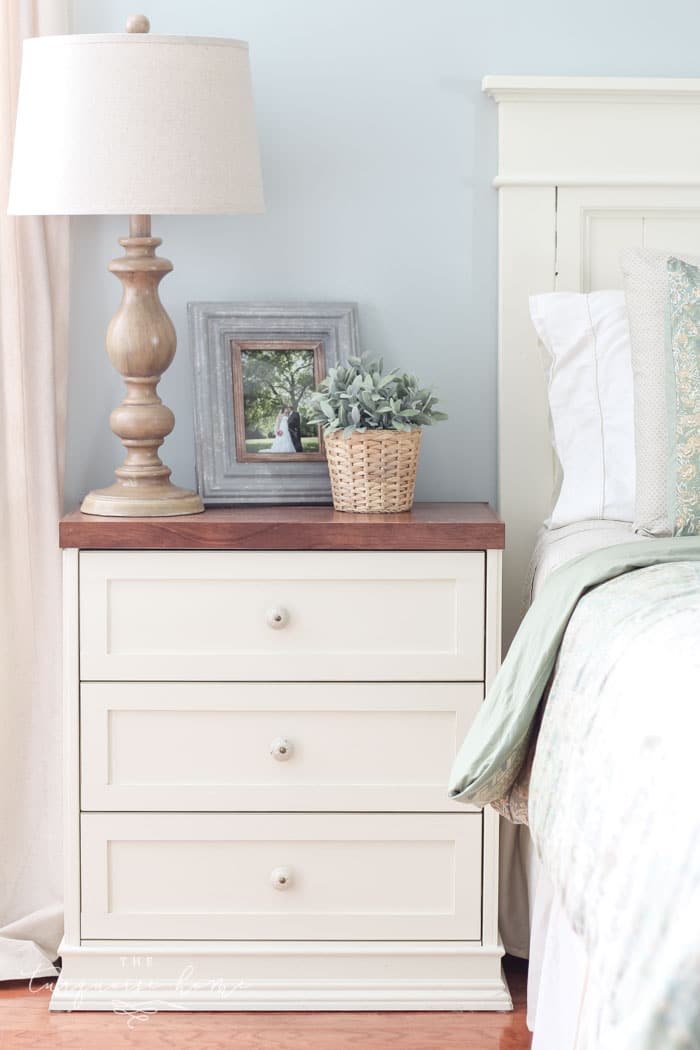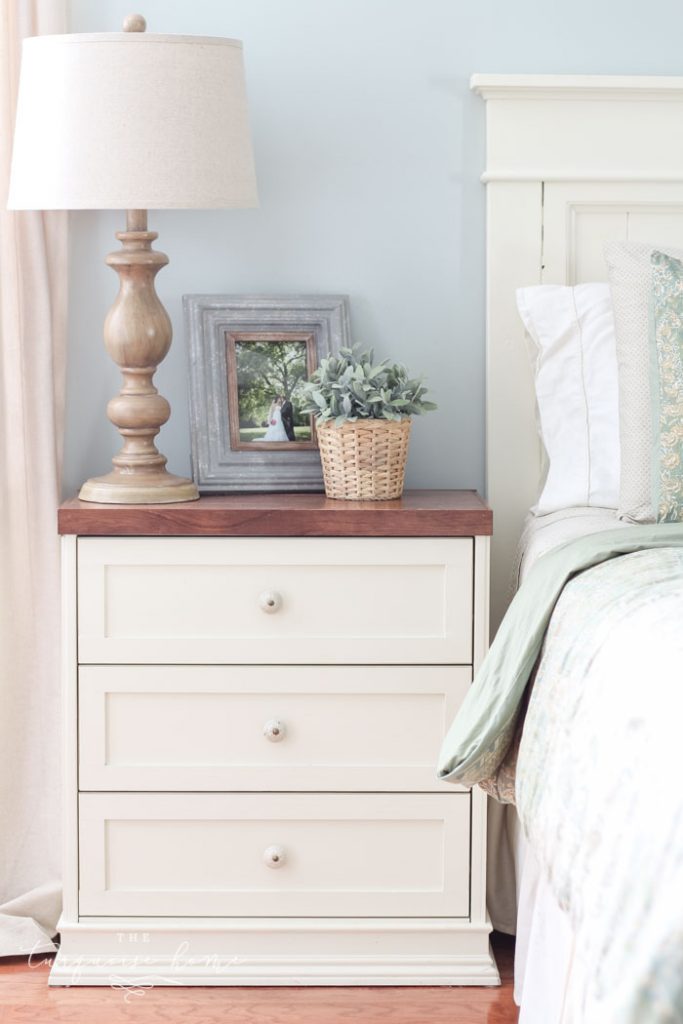 Budget-Friendly Nightstands (most are less than $100!):

2. Living Room
Splurge: Sofa
Just like the bed, we spend a lot of time on our sofas. Probably not a third of our life (hopefully we're more active than that 😂), but a quality sofa to rest on at the end of the day is something worth investing in.
Our couch is the PB Comfort Grand from Pottery Barn and it's super comfortable. and while we found it new on Craigslist, I'd buy it again at the store when the time comes to replace it.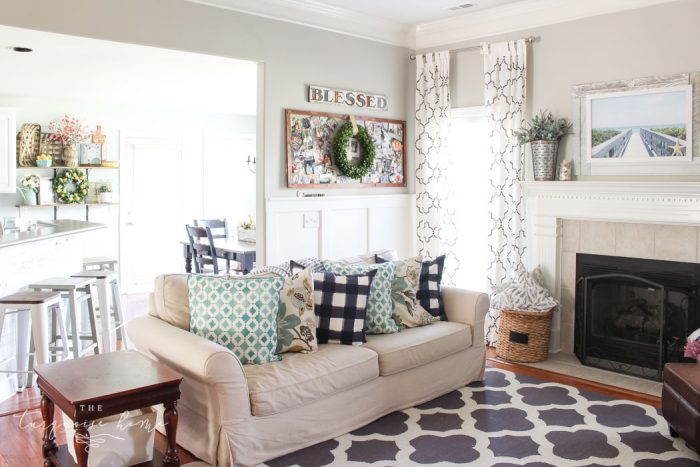 When we moved in 2019, we upgraded to the PB Comfort Sectional and love it, too!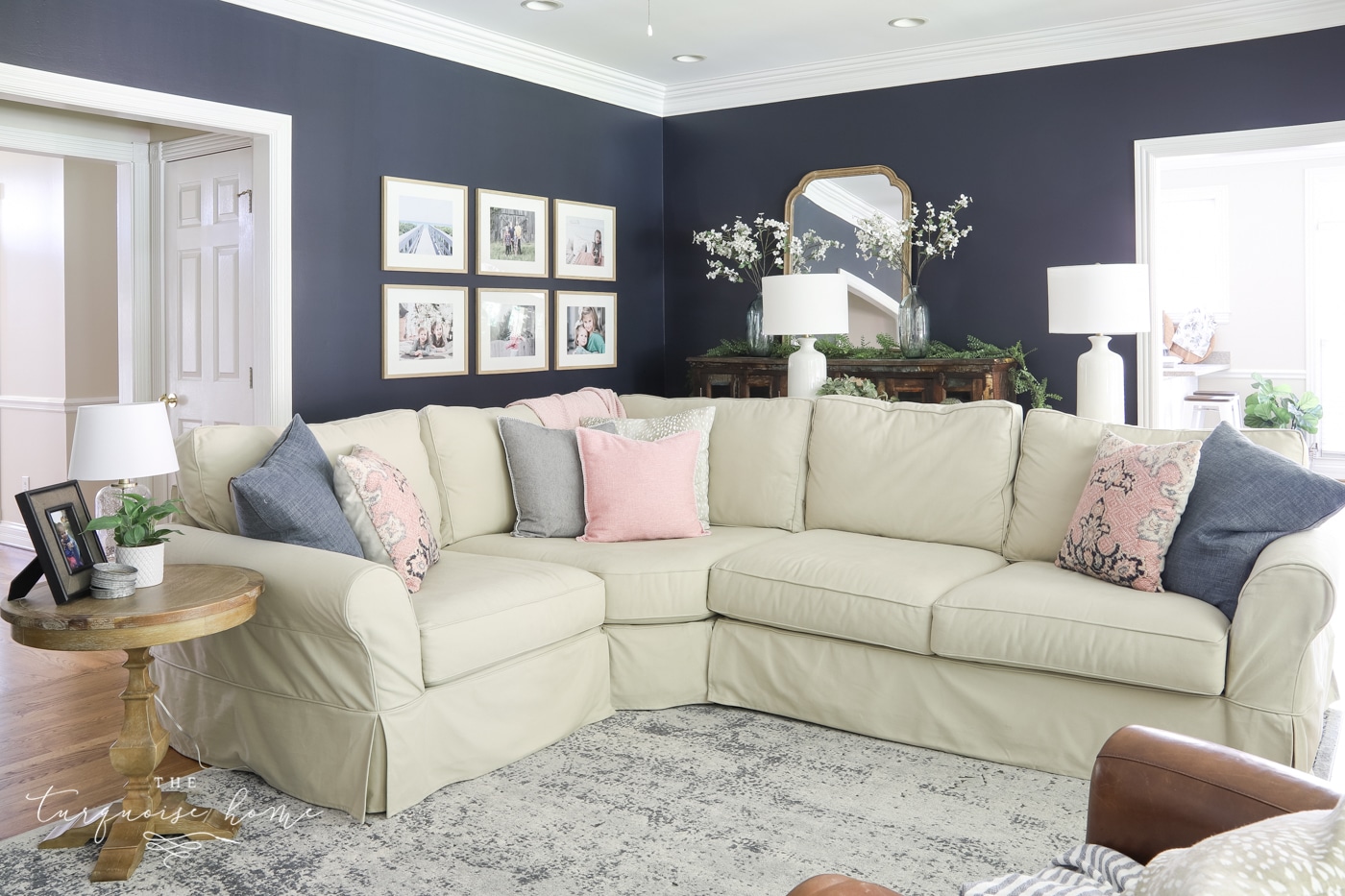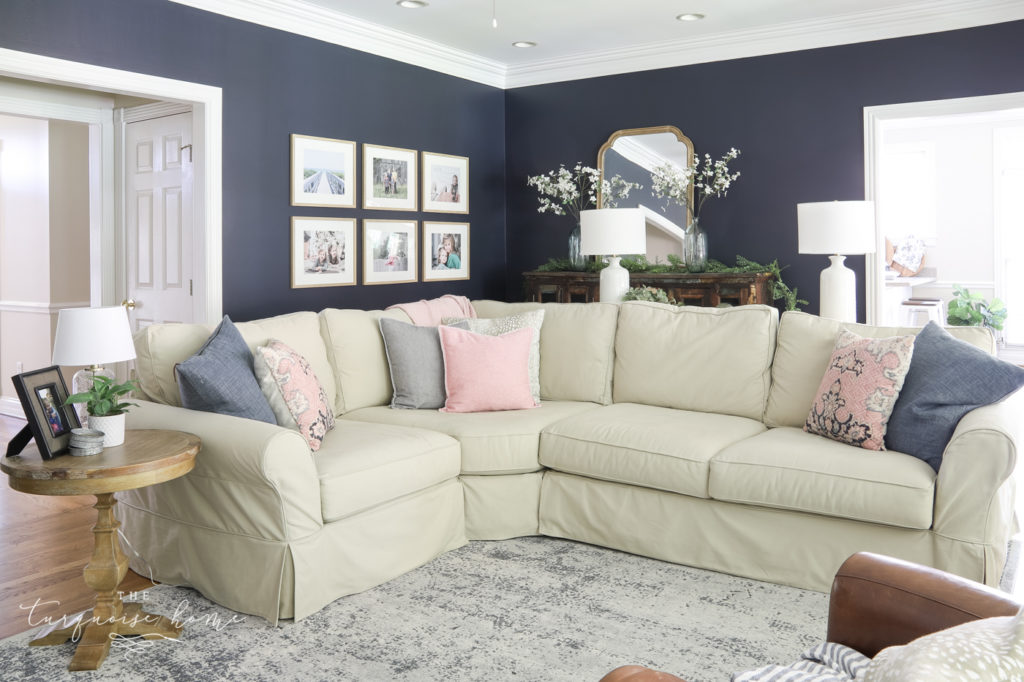 Save: Rugs and Throw Pillows
I've never spent more than $400 on an area rug, even my 10 x 14 rugs. And my other smaller rugs have been much cheaper! I have found that expensive rugs aren't worth the money, so get something budget-friendly, which there are tons out there, like mine at Wayfair.
The Best Place to Buy Rugs Online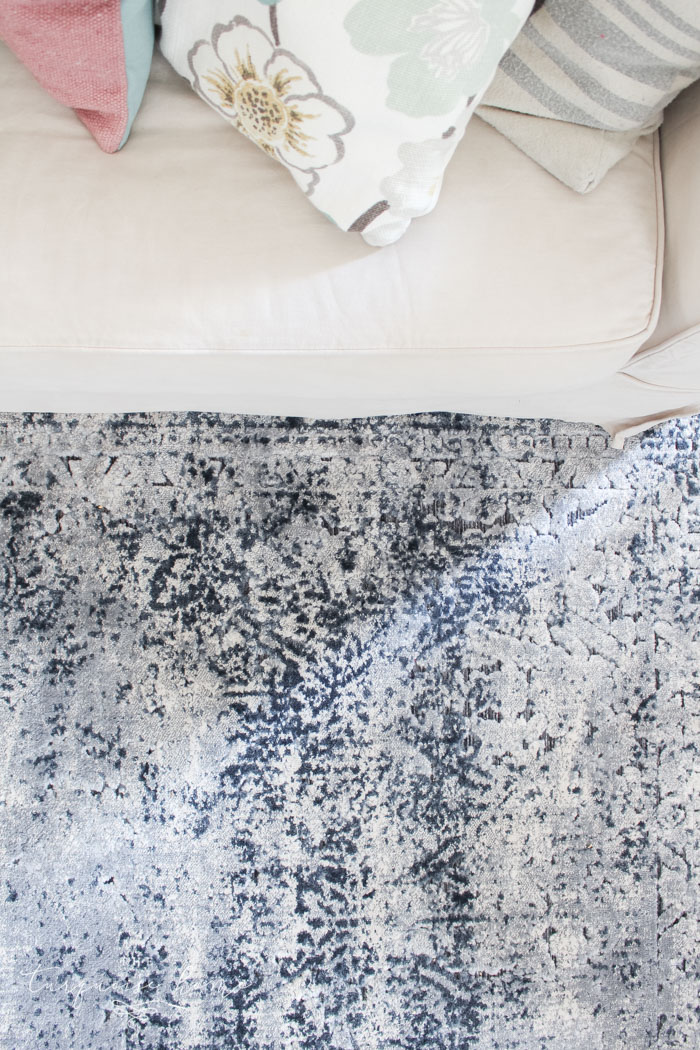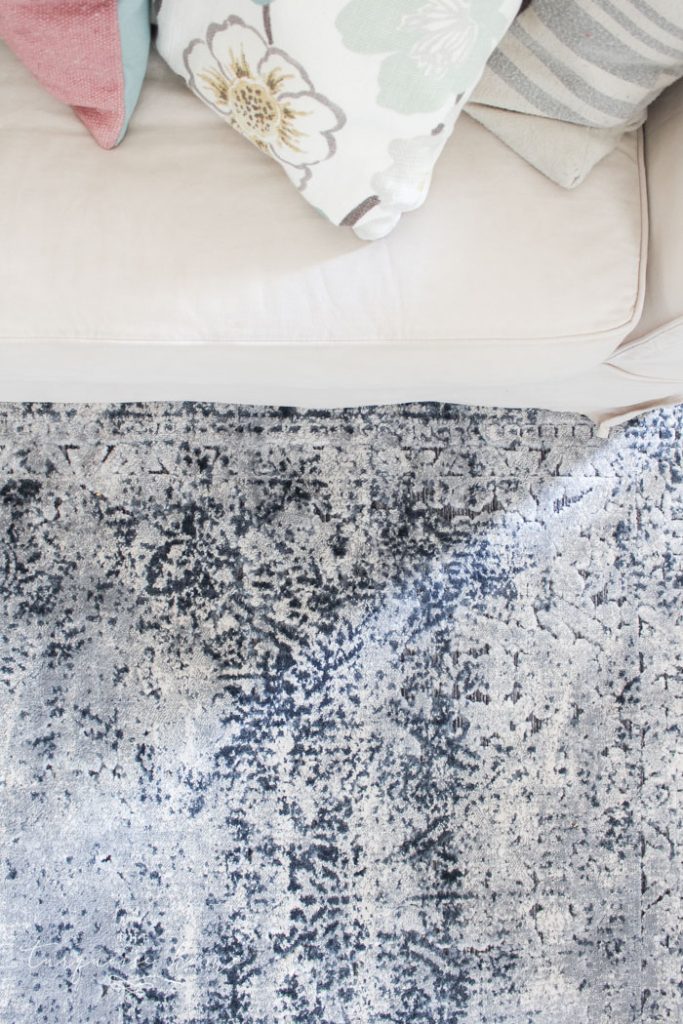 You can find inexpensive throw pillows anywhere from HomeGoods to Target. I have even used my super basic sewing skills to whip up a pillow or two!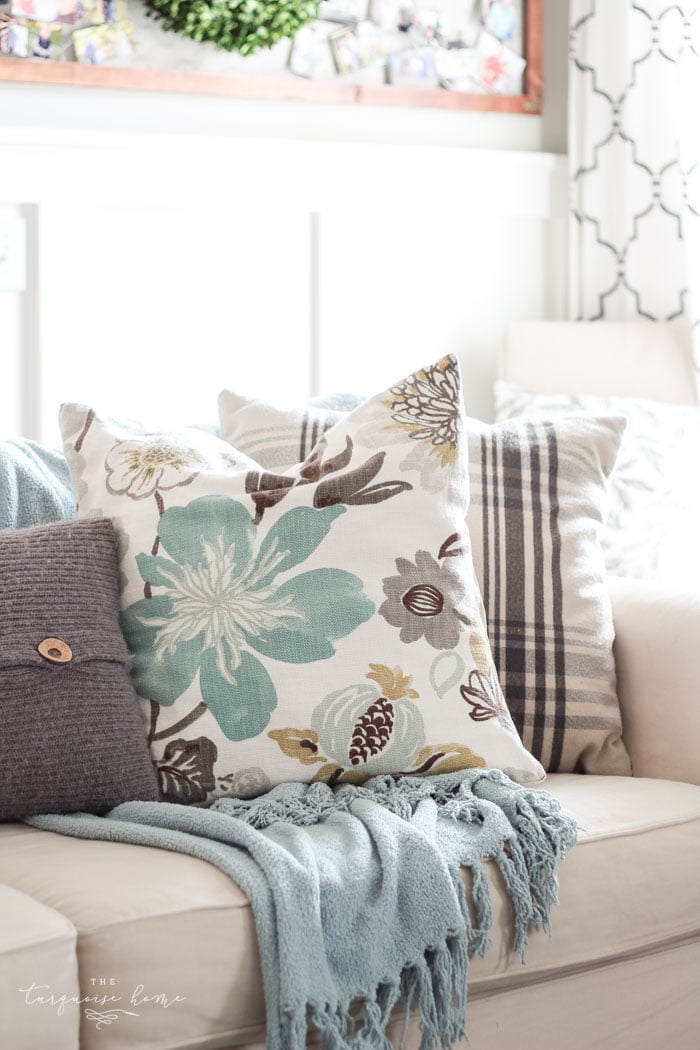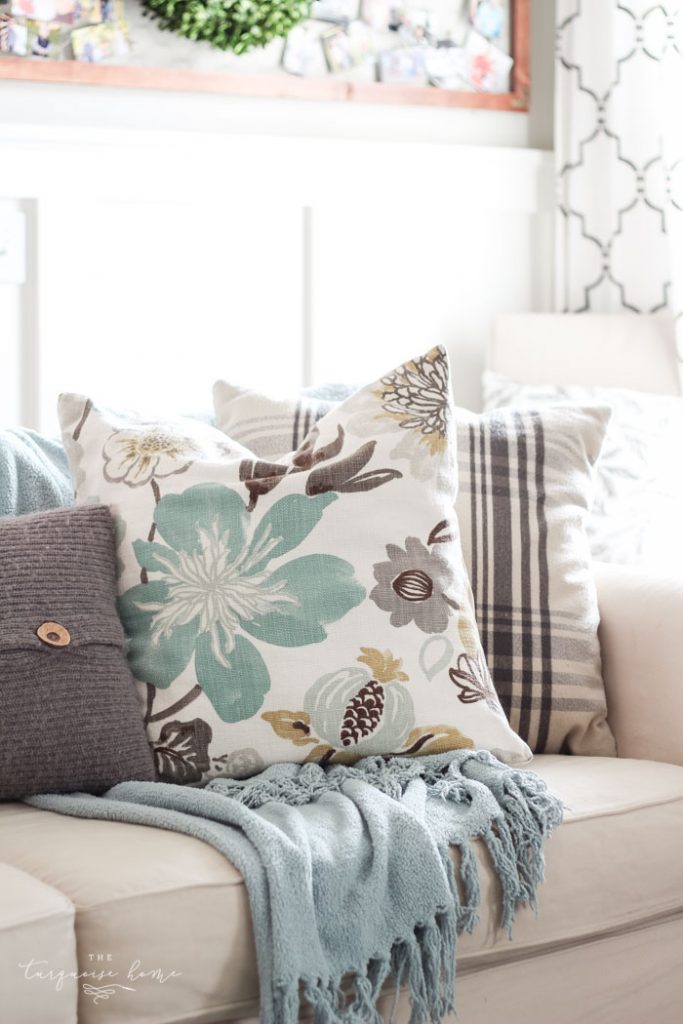 Tip: If you want to make your own pillow cover and just need the pillow insert, find a throw pillow at a home decor store on clearance and toss the pillow cover.
3. Kitchen
Splurge: Appliances & Dinnerware
There is nothing more frustrating than a broken appliance, so do your research and buy the best quality appliances that your budget will allow.
Thankfully since we moved in, we have only had to replace the dishwasher! But I knew I was going to buy a Bosch dishwasher the moment it went out, because they are the best, quietest machines on the market. I really love my dishwasher. Worth every penny!
A dinnerware doesn't have to be too fancy, but you don't want to have plates that chip or get those ugly gray marks. We love our melamine dishes that look like real ceramic and come in 4 beautiful colors!
Save: Tables
The tables in my dining room and kitchen cost me less than $300 – combined! I know, right?! When we moved into our home we couldn't afford to buy brand new tables.
So, I scoured Craigslist and found our kitchen table, then re-stained the top and painted the legs. I love it!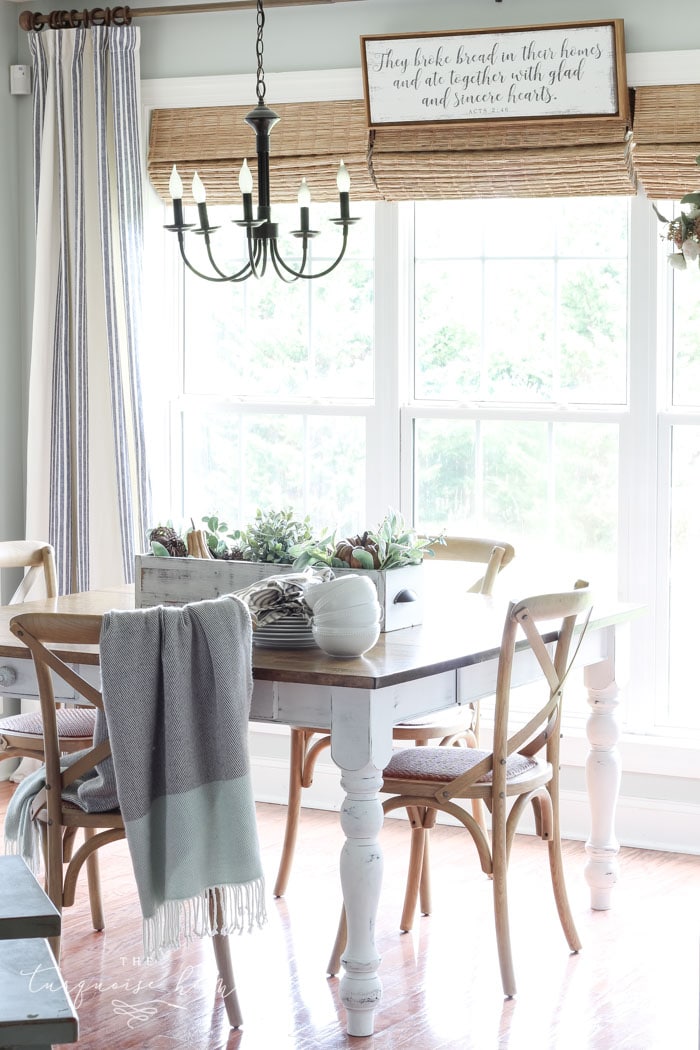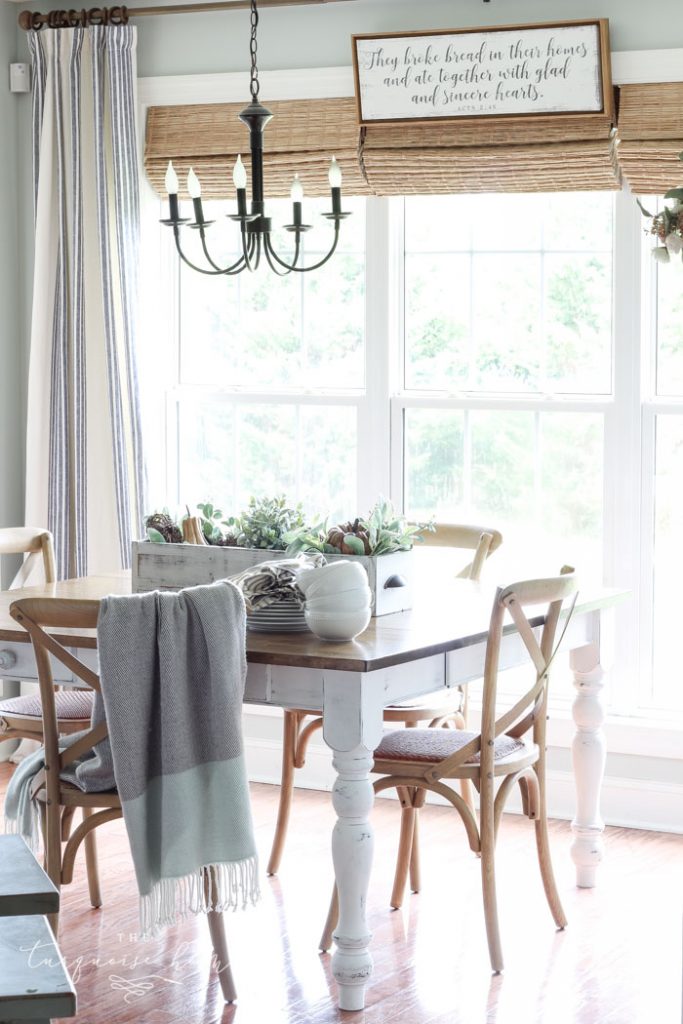 And when it came time to buy a large dining table, I learned how to DIY one!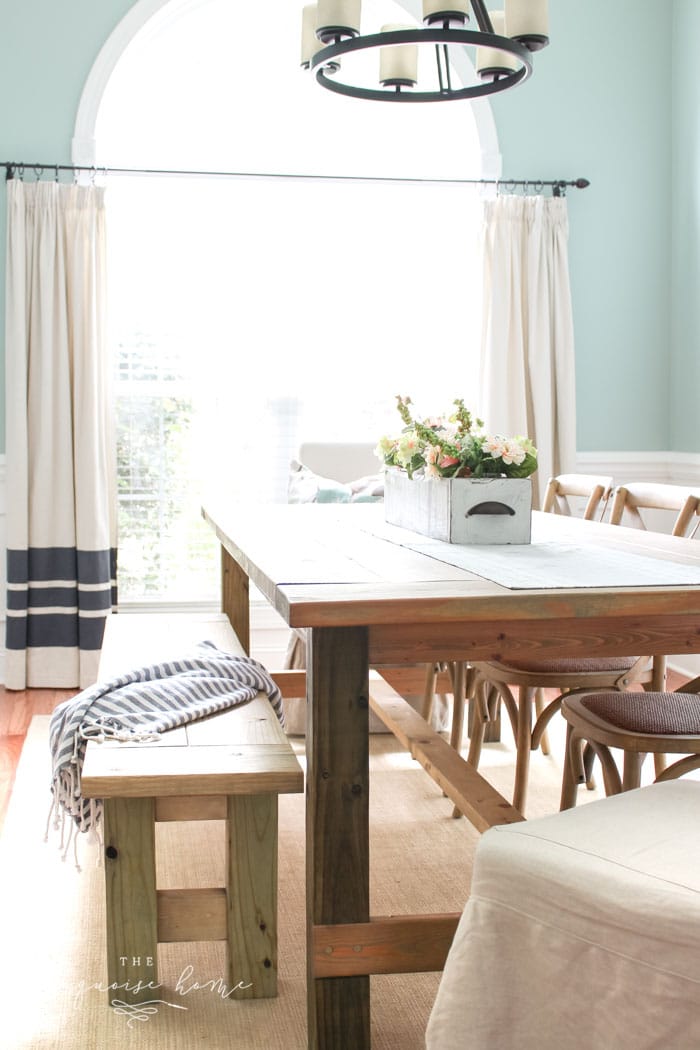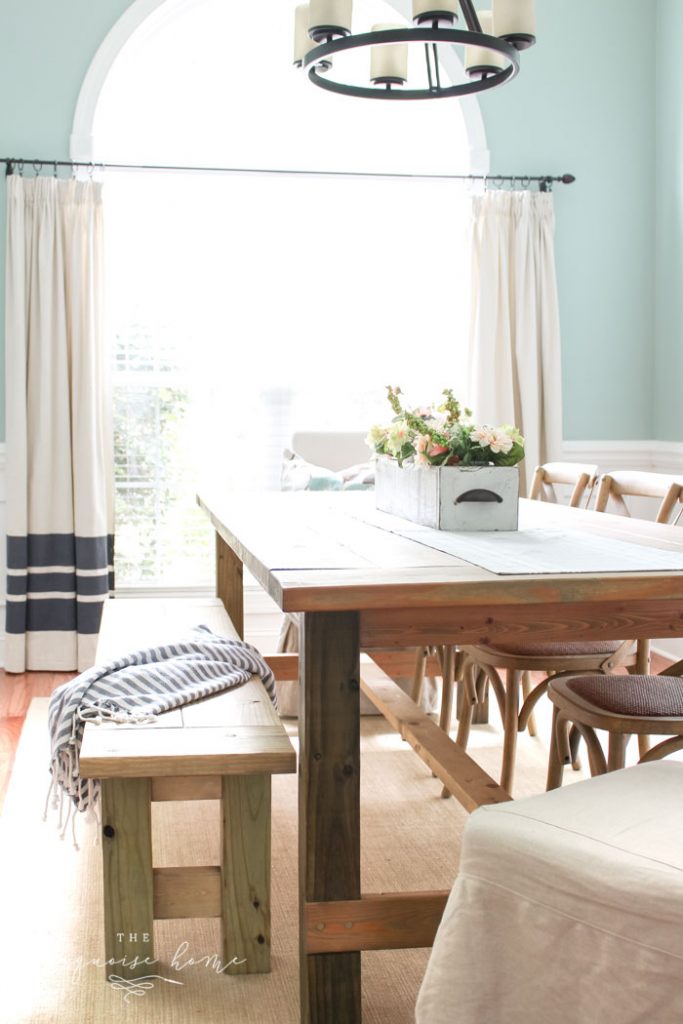 They've both held up beautifully! And while I'd love to just waltz down to Pottery Barn at buy a table (I will do that someday), until then I'm super grateful for my budget-friendly tables!
4. Bathroom
Splurge: Toilet and Shower Head
You want your bathroom to function well, so make sure those items are top notch and something you will want to live with for a long time.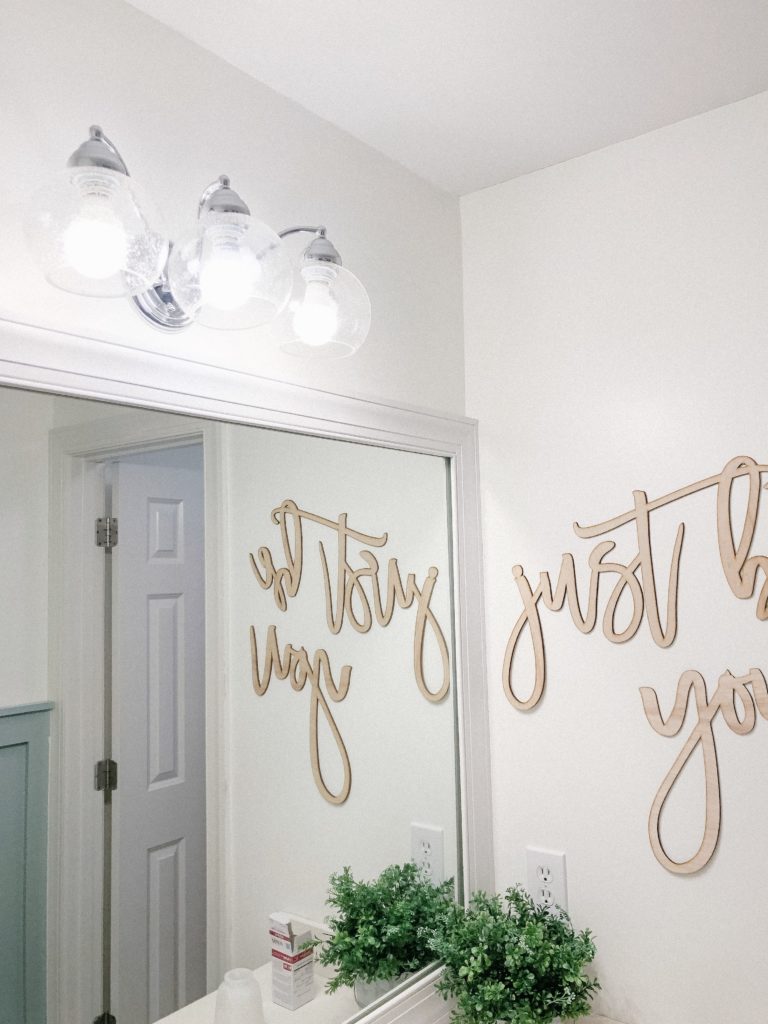 Save: Mirrors and Lighting
When we gutted our bathrooms in our old house, we used inexpensive mirrors from Hobby Lobby (purchased when they were half price) and they looked beautifully high end! In the bathroom pictured above I framed out the builder-grade mirror to give it a custom look.
I shared a post recently all about budget-friendly bathroom lighting. And I didn't even replace the lights in my recent bathroom refresh. I just exchanged the light shades for some modern shades and they look great!
5. Accessories:
Splurge: Candles
Candles are kind of a funny splurge, right? Well, think about it. If you're going to be burning something in your home, you want high quality products. Not some cheap, toxic junk that your family is breathing in all the time.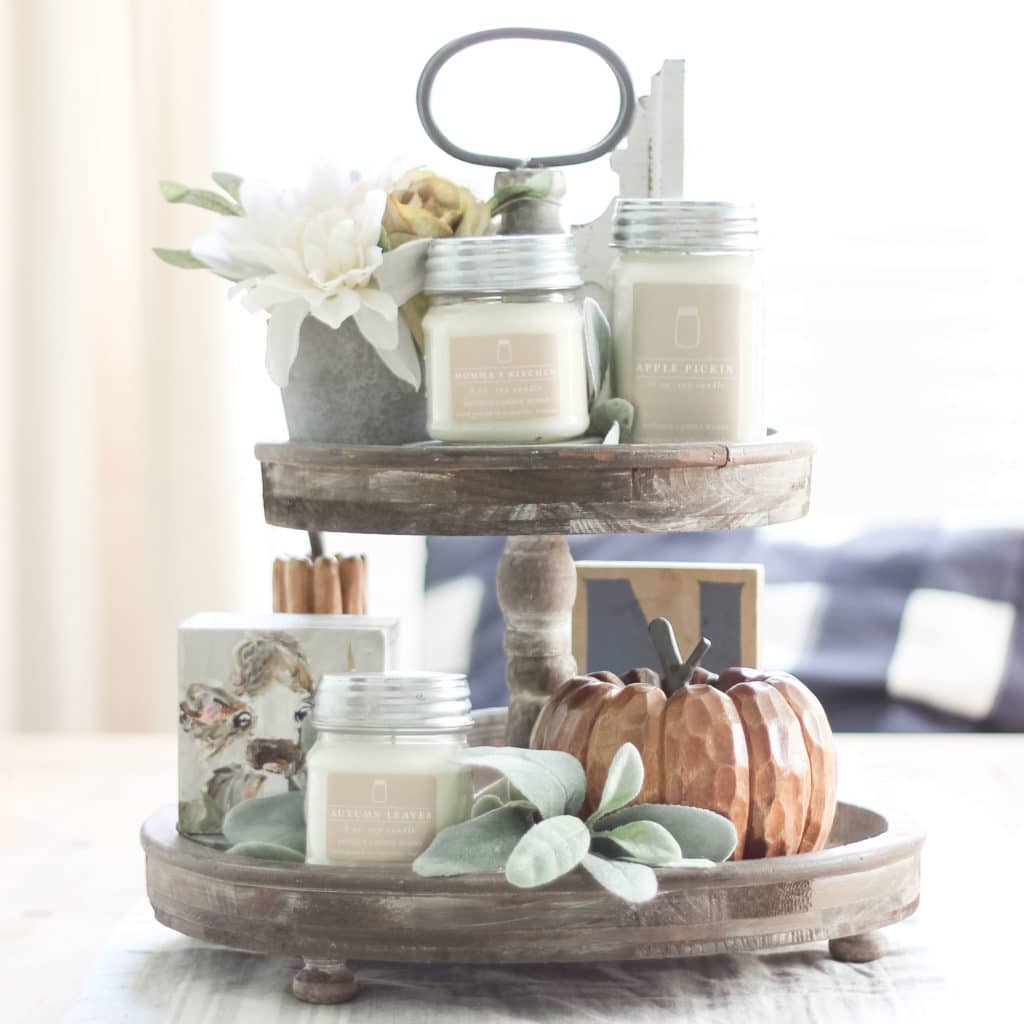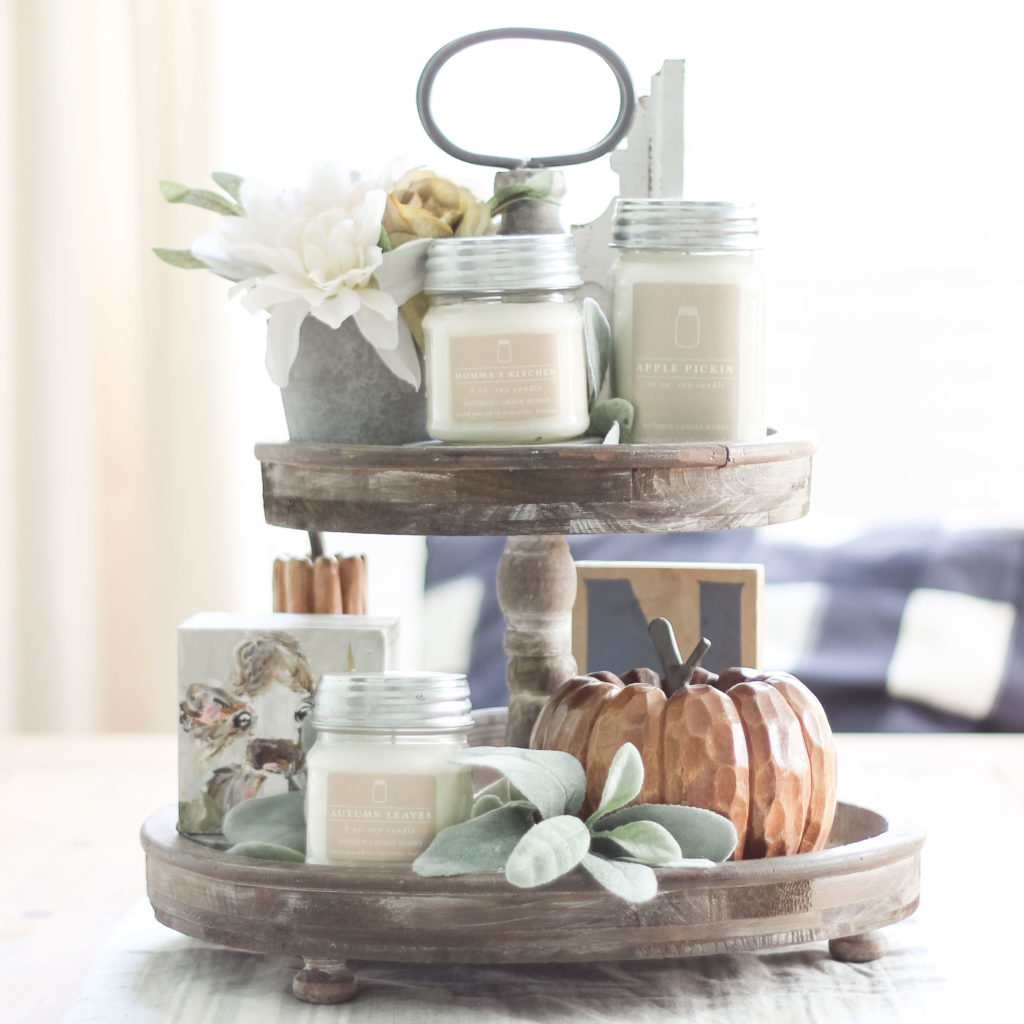 My favorite candle company, Antique Candle Co., is a small shop that uses only the finest ingredients. And I find that they burn longer and have a consistent scent throughout the life of the candle. The scent doesn't go out after the first 30 minutes of burning it. Yay!
Save: Art
There's a time for spending money on art, but high-quality art doesn't have to break the bank. Artists have taken to Etsy and Minted with their work, and have listed their art at great price points. And if you're the least bit creative, you can make your own custom art for your walls.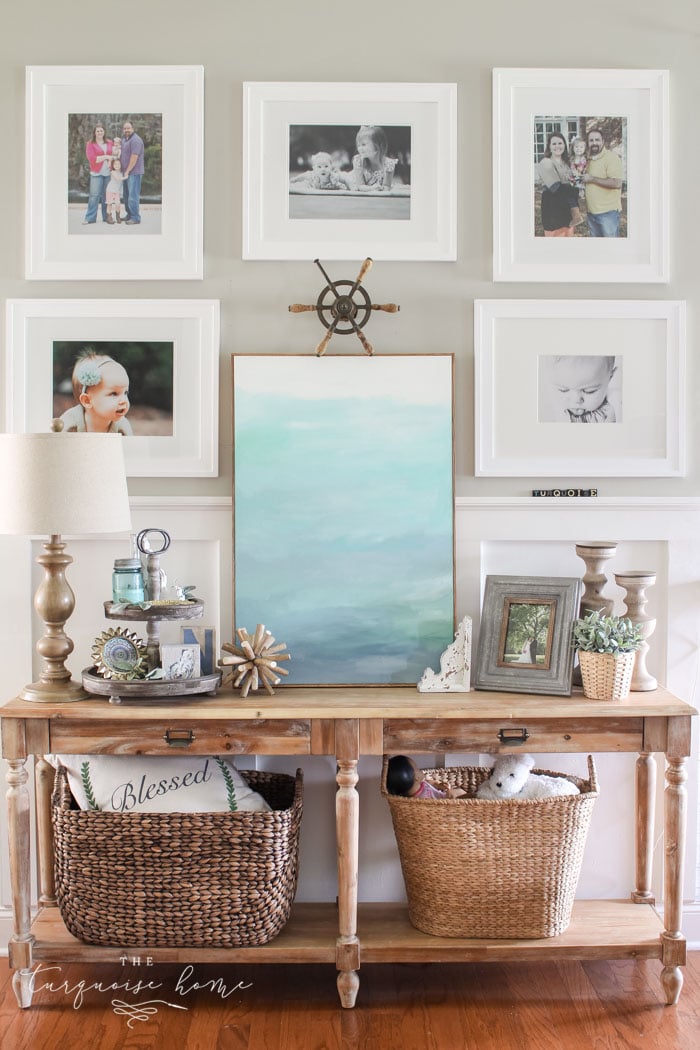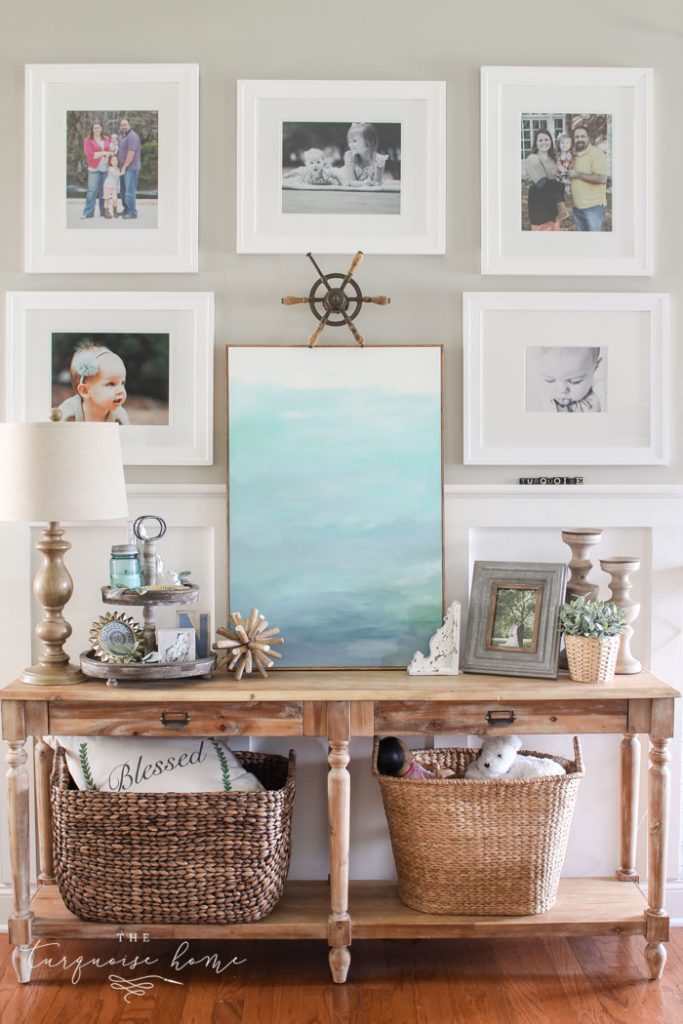 Save: Lamps
I love finding a lamp on clearance because lighting adds so much to the space for not a lot of money. I'm on the hunt for some new lamps in my entry way, so I've been shopping and found some great budget-friendly choices!
Shop Affordable Lamps:

In your experience, do you agree with me? What would you add?
What items do you think are worth splurging on? Which items can be more budget-friendly? Let me know below in the comments!
MORE POSTS YOU WILL LOVE:
Get Instant Access to my Guide to Customize Your Home on a Budget
Grab your FREE guide for 10 Ways to Customize Your Home on a Budget: simple projects to transform your home from builder beige to a home with character and charm!