I could have also titled this post: How to not miss the good holiday finds! 😜
I know, I know. It's only early October and I just shared my fall home decor. But I'm sure you've heard about the upcoming delays this holiday season. And I'm sure you've also already seen shortages in your stores and online.
If not, the rumor is that there will be supply chain issues this holiday season, therefore we need to get a head start on our shopping. The best stuff always sells out in October anyway, so I thought I'd share some of the things I'm doing to get that head start we need this season.
Wouldn't it be great to have all of the shopping wrapped up early this year and not have to stress when the holidays get here?
Shopping for Holiday Decor | Top Sellers from Last Year
Most holiday items are in stock right now, but will quickly go out of stock in mid-late October (if they haven't already). So, if you know you want to buy a new artificial tree or some kind of Christmas decor, it's time to shop NOW. I'm not kidding. Some things are already selling out. 
This post contains affiliate links for your convenience. See my full disclosure policy.
These are my most popular items that I shared last year that will most likely sell out early.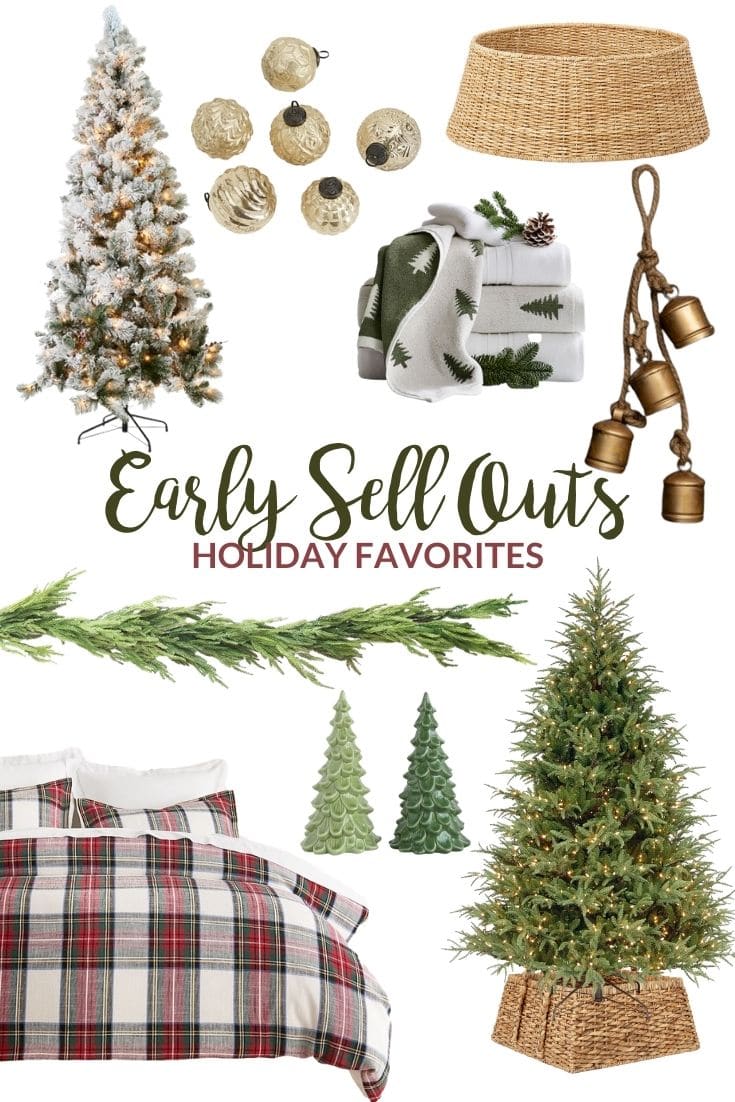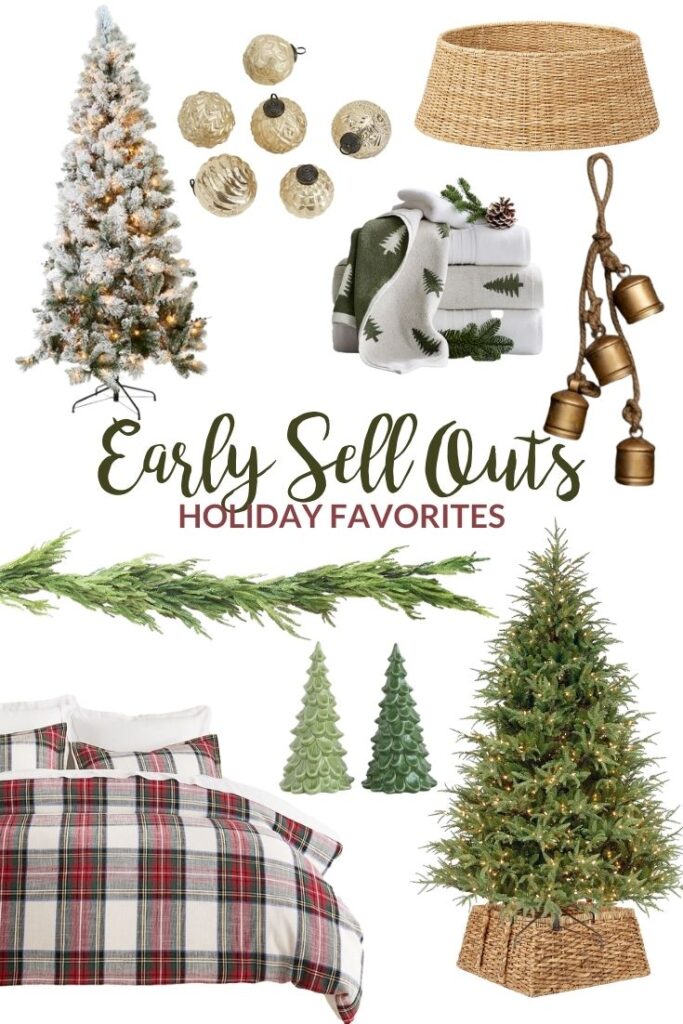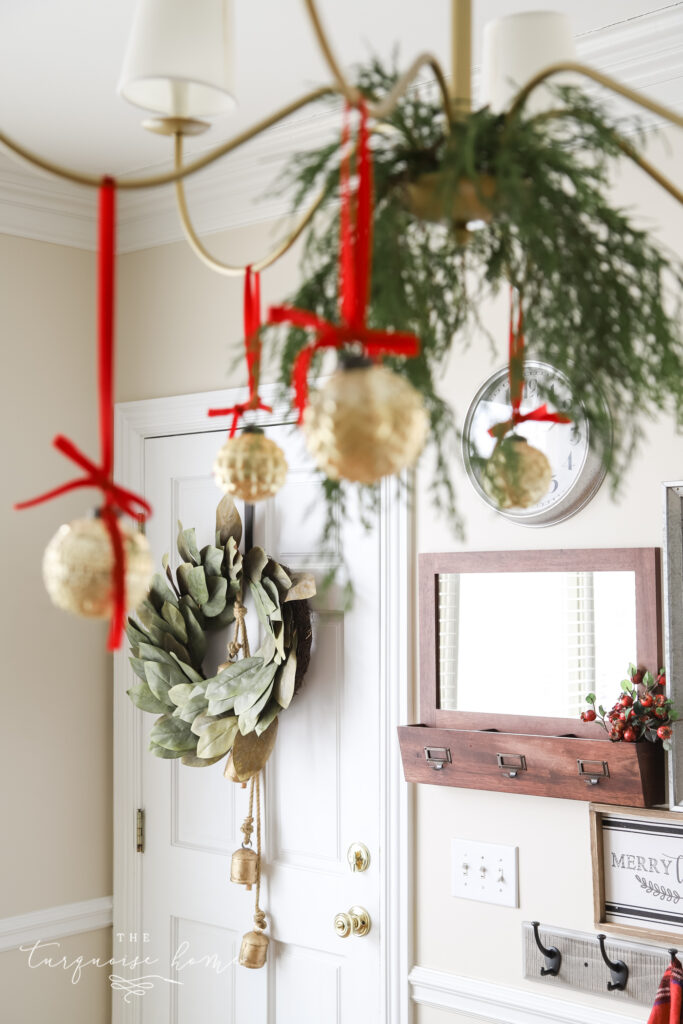 Get Inspired Early
If you're having trouble even imaging Christmas decor right now … because, well, maybe it's still 80 degrees where you live? I have my Christmas posts from last year that may help inspire you.
And remember, I'm not decorating yet. I'm just ordering what I want/need before it sells out or there are crazy shipping delays. I'll put everything in a closet until at least November 1. (And I have to decorate early because it's my job.)
Shopping for Holiday Decor | Stores to Keep an Eye On
One of the best ways to get ahead of sell outs is to know when stores release their inventory. Typically holiday inventory is not restocked, so once it's gone, that's it! I find that when I'm unsure about an item, I'll go ahead and buy it now and return it later if it doesn't work out. But most of the time I wish I'd bought more!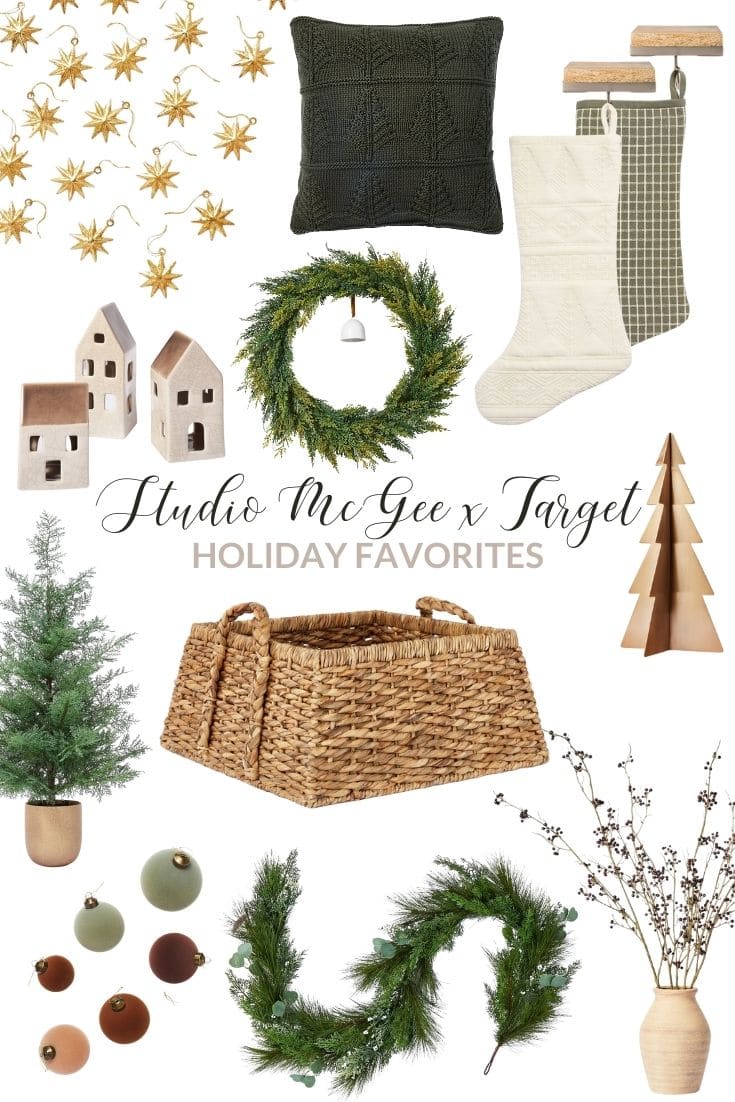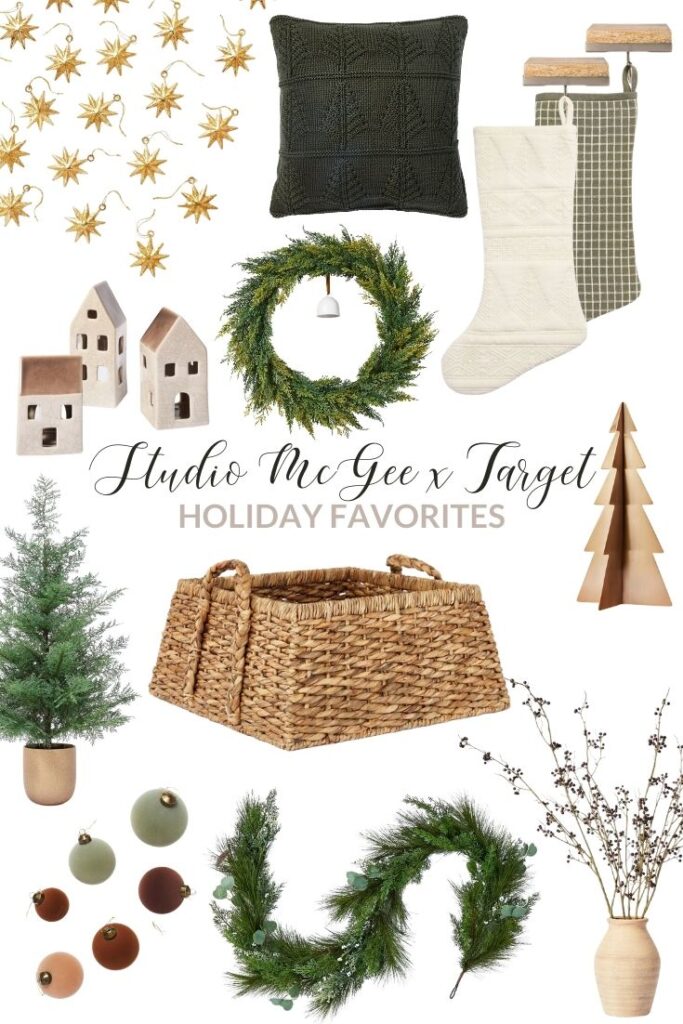 Shop these Studio McGee x Target favorites here!
McGee & Co. – I love their eclectic collection of seasonal decor at the holidays. It's not all my style, but I find myself adding a lot of their ornaments and wall decor to my shopping cart! Most of their holiday line is available now. Shop my favorites HERE.
Target – We all know and love Target for its affordable and easily accessible decor. But the best stuff sells out quick.
Brooke & Lou – This is another small business that has great, unique holiday decor. Their holiday line drops Tuesday, October 12 at 9 am CST. Once it's gone, it's gone! (PS – Some of their stuff is WAY overpriced in my opinion, but some of it is not. There's NO way I'm paying $330 for a garland. But I'd pay $18 for a pine cone cluster because it would cost me that much in materials and time to make it! And I'd pay $8 for a handmade large ornament.)
Pottery Barn – Another favorite store that will sell out a lot of decor early. Last year I saw items in October and never saw them again. So shop now!
Ballard Designs – I've been buying more and more from this store since it's traditional vibe fits with my home. I'm excited to shop their holiday store this year.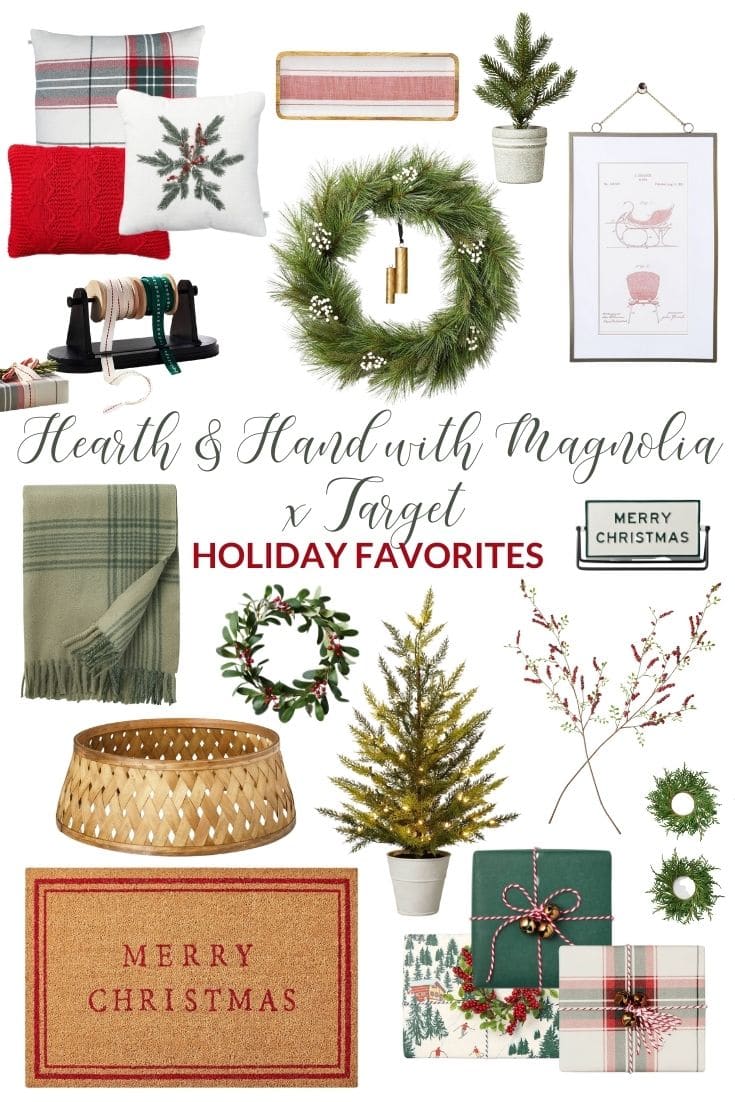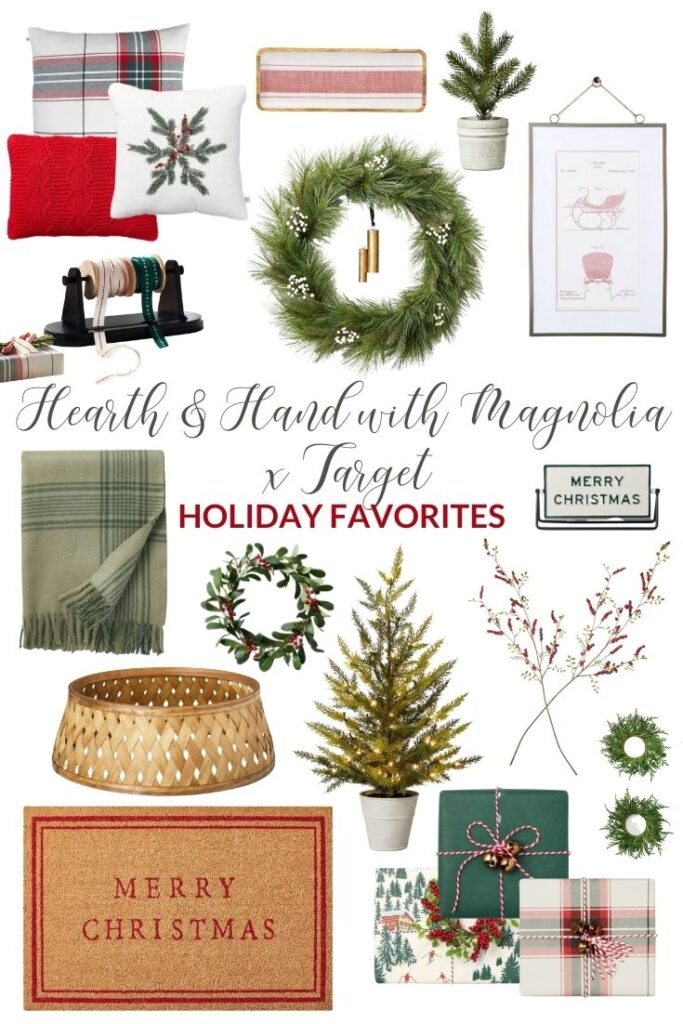 Shop these Hearth & Hand with Magnolia x Target favorites here!
Shopping for Others
And as always, we've already got to be thinking of shopping for other people in our lists. I've got more than a dozen gift guides I've continued to add to over the years. I'll be updating them more this week, but feel free to take a look around and get a head start on that shopping list!
The sources are telling us that shipping delays and quanity of products is going to be a real issue this year. So, go ahead and buy those gifts you already know you need!
---
A Holiday Planner
Finally, if this all makes you want to hide under a rock and not think about Christmas in October… let me help you with my Holiday Planner! I created this helpful printable guide when I felt overwhelmed a few years ago. (Both my girls' birthdays are right before Christmas, so it's extra stressful around my house in December. That means I have to be extra prepared.)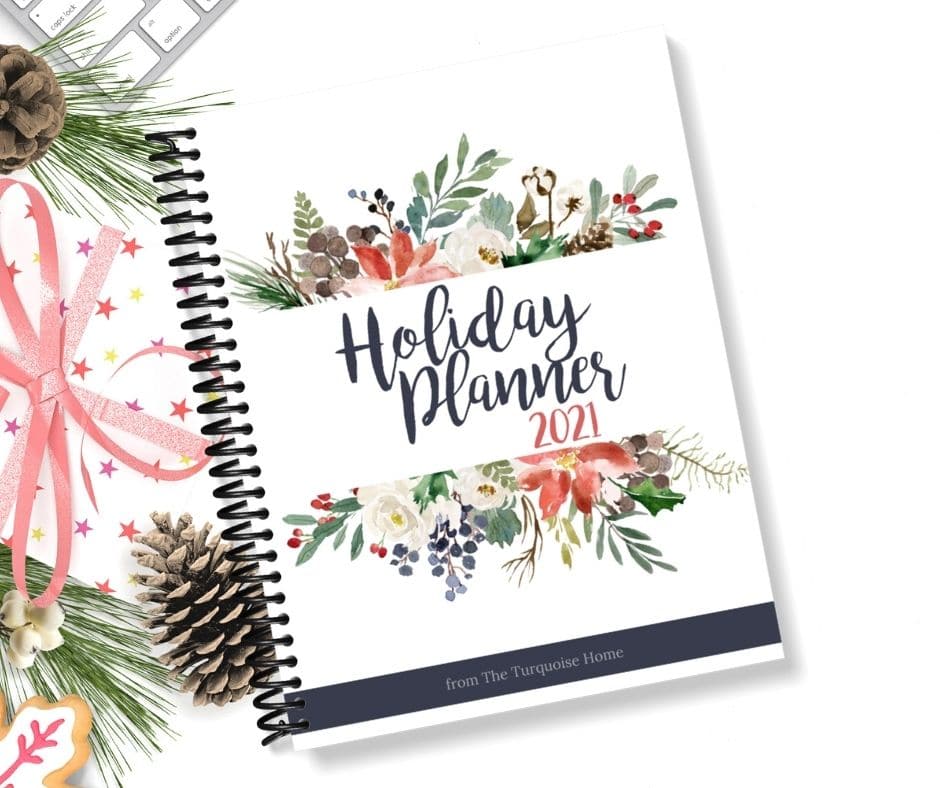 A few things I will help you think through in the planner:
How to have an easy decluttering session BEFORE we're inundated with toys on Christmas day 🤪🤦🏼‍♀️
Schedule your family photos in September or October so that our Christmas card photo is ready to go in November when it's time to order cards 📸
Being intentional about the gatherings we want to host and go ahead and plan out the menus and shopping lists, so when it's December 4 and you need to make it happen, you've already planned out all of the details. 🍤🥘🍽
Make gift lists so that you can plan accordingly and have a game plan on Black Friday/Cyber Monday instead of getting caught up in all of the sales and overspending. (By the way, Christmas is a line item in my budget all year long so that we have the money we need ready to go in December.) 🎁
Being intentional about creating margin in what can be a stressful time, and making room for just enjoying the season – choosing grace over guilt when we choose not to do EVERYTHING. (This one is the BIG one!) 🙌🏻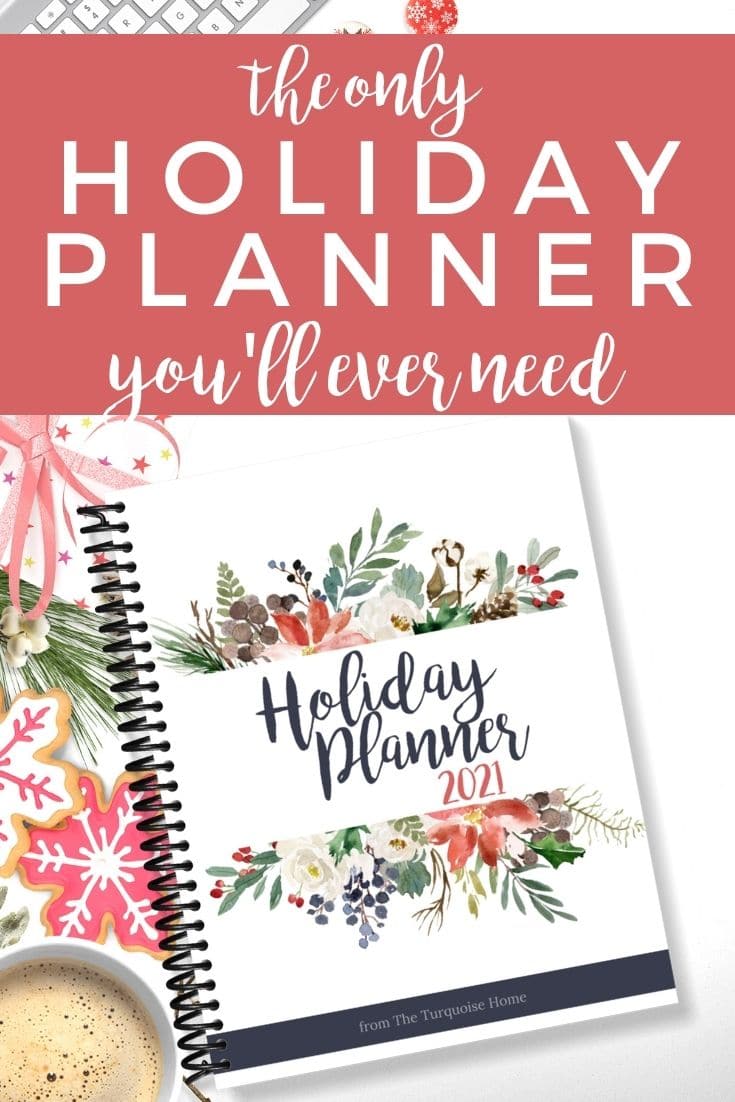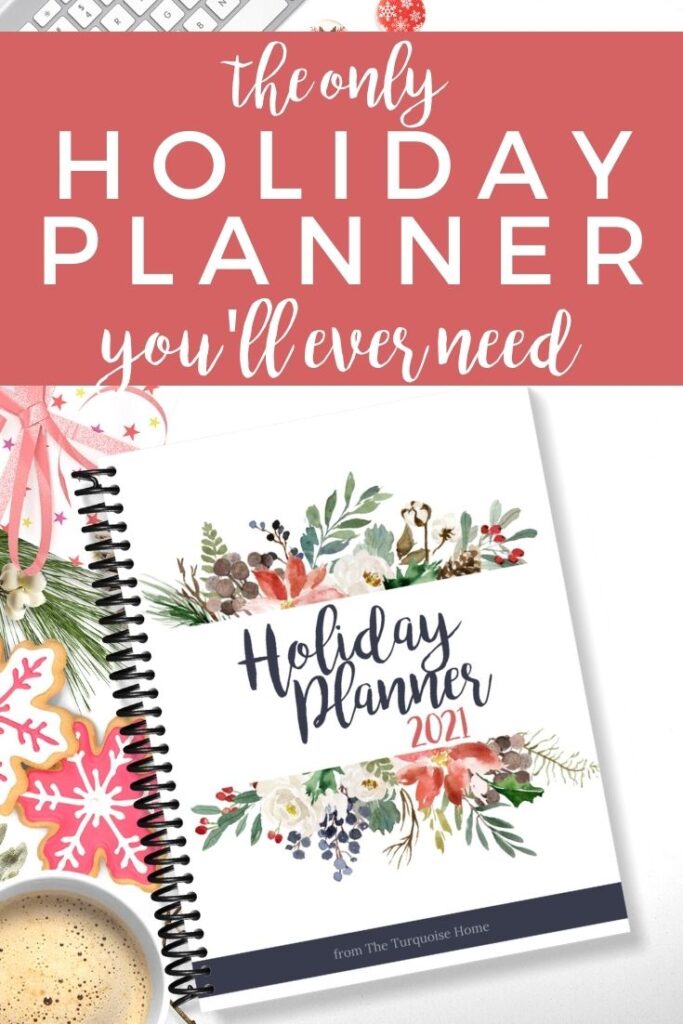 **NOTE for VIP Friends (that's you!!) – For the next 7 days only, the Holiday Planner is 70% off! I wanted you to have the cheapest price before it goes up on Friday night! Use discount code VIPHOLIDAY to get 70% off!​ (It will automatically add the code when you check out! The discount ends Tuesday, October 19, 2021 at midnight!)
---
I hope this helps you feel more prepared this season!! Let me know if you have any tips or ideas that I missed!