It's always so fun to take a step back and see which posts YOU loved the most over the past 12 months. Find out your favorite Turquoise Home posts of 2020!
I love taking a look back and seeing which of my new posts this year resonated with you! It's always telling to see which posts made the most popular list because it tells me how to give you more of that in the new year.
This past year I really tried to do two things:
Give basic decorating advice, in a Decorating 101 kind of way.
More popular paint color posts!
Since I was decorating a new house this year, it felt like the perfect opportunity to share the decorating process from the beginning. And since I was walking through the process myself, it made it so easy to share each step of the way.
I believe that starting the decorating process starts with choosing your whole home color palette. And so I demonstrated how I did that with the paint colors I chose for my home. It's no surprise that these are the posts that resonated with you the most!
I'm planning to continue to share more decorating 101 posts and paint colors in 2021, with a little bit of DIY sprinkled in as well.
So, according to the popular vote, these posts were the most viewed posts published in 2020.
I dipped my toes into the world of real house plants this year and I'm loving it! I'm up to 3 house plants so far and will definitely be buying more. I started with the easiest plants and saved about them all in my easiest house plants post.
It's not surprise that I LOVE a pretty blue color on my wall. So, I've broken down some of the top blue paint colors to help you find the perfect one for your home!
My living room was such a happy accident when we moved and furniture we had in our old house + a brand new sectional we bought for the old house = the perfect set up! This console table behind the sofa is one of my very favorite parts! So, I decorated it 4 ways to show you how it can be done.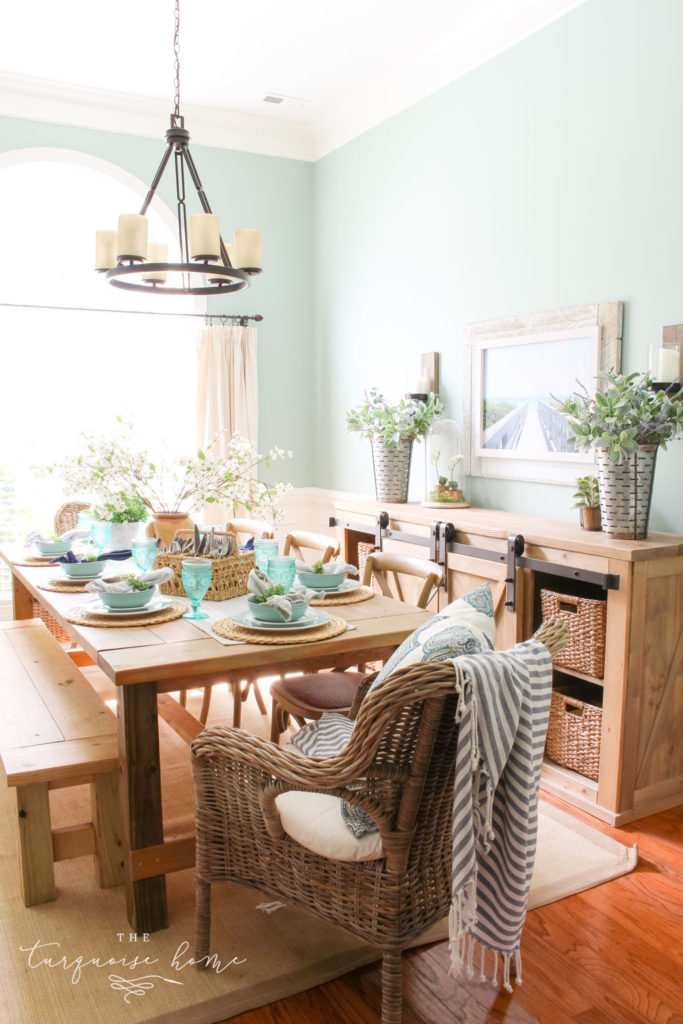 We chatted about "What is farmhouse style?" In short, farmhouse style home decor focuses on functionality and simplicity. Putting together a modern spin on it can add a clean, fresh take to the classic farmhouse look. I shared how to get it in this post!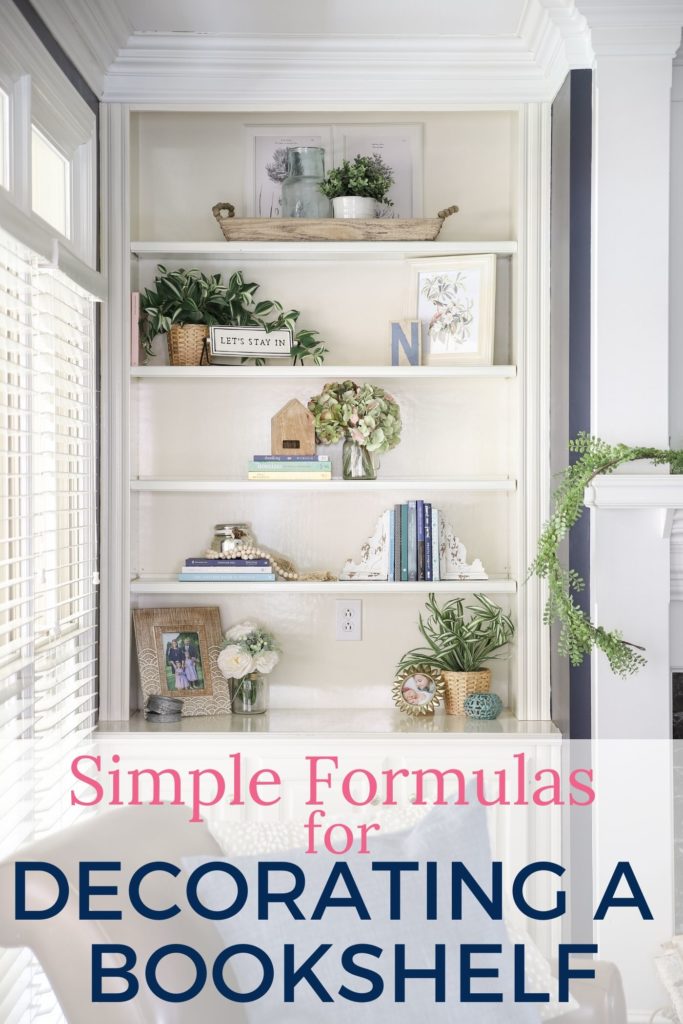 Does decorating a bookshelf leave you stumped? Do you want to display your art, greenery, decor and books on your shelves, but have no idea how to style them? Here you'll find 5 no-fail formulas for nailing your bookshelf styling game!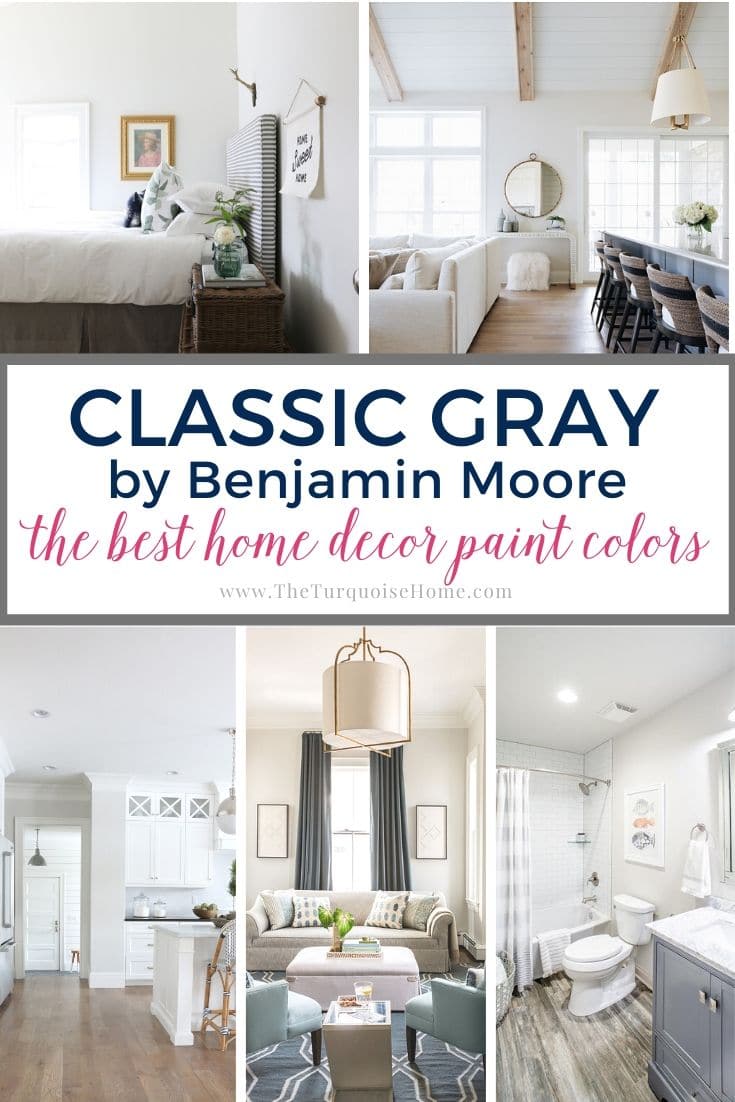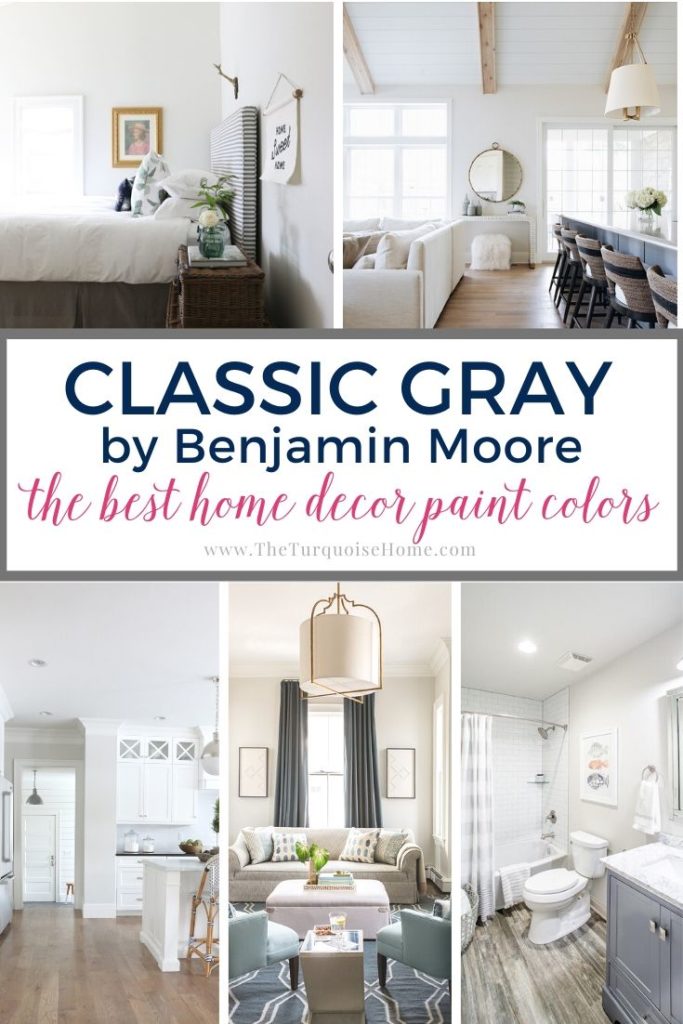 Benjamin Moore Classic Gray is a no-fail, neutral shade. This light gray has warm undertones so you get all the style of gray with all the warmth of your favorite creamy shades.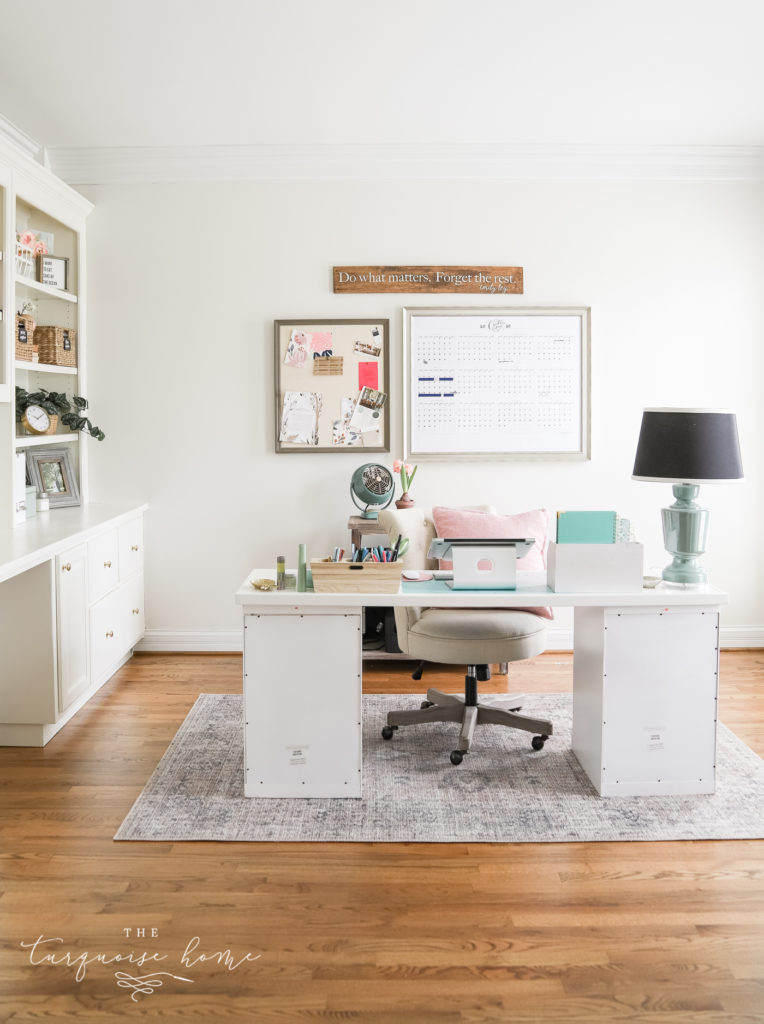 Shoji White by Sherwin Williams is one of the most popular white paint colors! This color is the perfect blend of grey and beige, while still giving you all the brightness you need.
And I love it in my office! See the full office reveal HERE. (Don't be alarmed when you see the back wall is now painted with pink plaid. The rest of the room is still Shoji White!)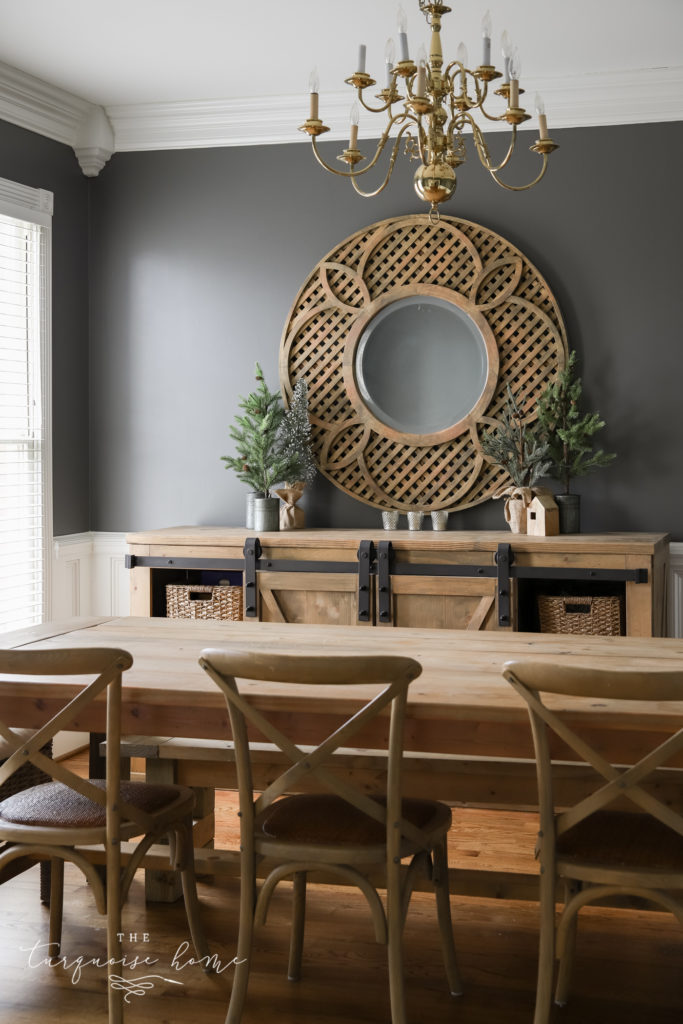 If you love to use dark-toned colors in your home and want to try something new, let me introduce you to one of my new favorite neutral colors – Benjamin Moore Kendall Charcoal!
This paint color has a dark green-grey tint to it that seems to go with just about everything. That's why I call it the perfect dark neutral shade.
I loved it so much, I used it in my new dining room!
These are some of the best and most popular paint colors today AND they make great living room colors!
And Drumroll, please …….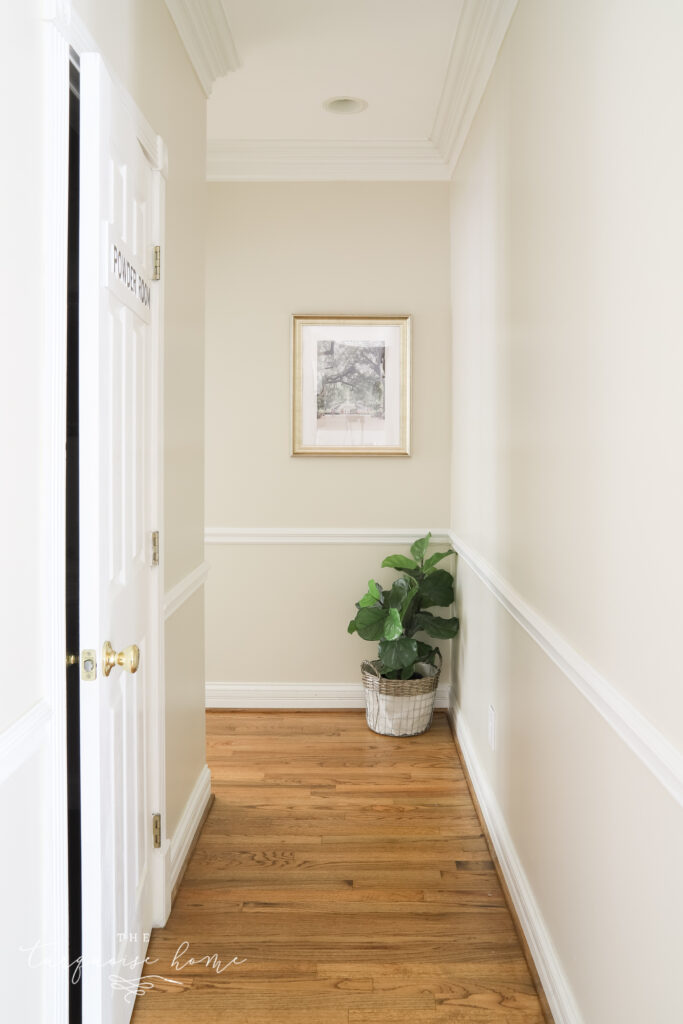 If you are looking for a stunning greige, then you should really consider using Edgecomb Gray from Benjamin Moore! It's a creamy neutral color that looks lovely in well-lit spaces. This clean beige and gray color is refreshing and inviting when used in certain rooms in your home.
I used this color as the first paint color in our new home, our neutral paint color. And while I might not have LOVED it at first, it has since become one of my favorite things in our home. AND I've had several friends paint their home this color, too!
---
I learned, as well, that you LOVE a good makeover project. And I'm so excited that 2021 will bring so many more makeover projects in the new house. Stay tuned for some projected plans for the new house!
Looking Back Over The Years:
The Top Posts of 2017
The Top Posts of 2016
MORE POSTS YOU WILL LOVE: