Have you ever heard the saying that "it's all in the details?" Well, that couldn't be more true when it comes to decorating. The details really bring personality and character to a room. Oftentimes they tell a story and share little tales about the owners who live there.

I've updated a few big and small details in my living room this week and it's just a part of the ever-involving home of a serial decorator. I think my home loves the constant updates, though!
When I first set out to decorate a room, I obviously choose the larger items first. The furniture and the rug are the large pieces in my living room. My couch, chairs and media table are all pieces that have been here since shortly after we moved in. But the details change rather frequently.

This is why I choose neutral pieces for those larger items. That way I can rearrange and update accessories on any given whim and everything still works out.
I love adding more and more layers as time goes on. It just makes the space feel cozier and more homey.
7 simple ways to add more decorating details to your home:
Add some decorative shelving to give display space without taking up more floor space.
Hang photos that are precious to you on the wall.
Create your own throw pillows to strategically add pattern and color!
Shop your home and fill up empty spaces with beautiful, meaningful accessories.
Or shop online and find pretty accessories that you love!
Use Free Printables to fill empty frames for cheap.
Add interest with lamps and fun lamp shades! Paint them or recover them if necessary.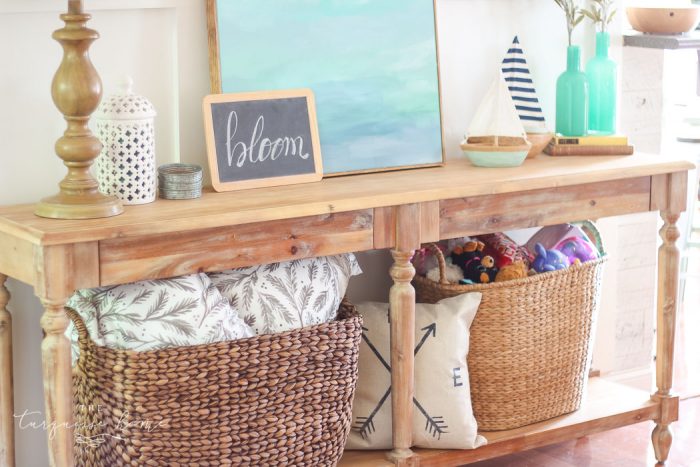 The two new details I added to my living room this week are at the opposite ends of the spectrum. One is very big and makes a huge statement in the room, while the other one is very small and simple. But I almost love the small and simple details the most!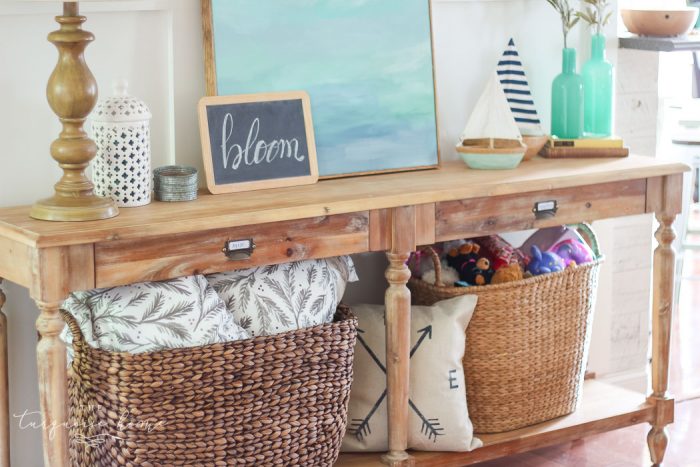 I added the antique brass label pulls to my Everett Console Table under my gallery wall. They are from D. Lawless Hardware, which is the same place I got my cup pulls in my kitchen. They are very inexpensive, but great quality. I love them and the detail they give to my table. I just printed off some simple labels to fill the label spaces for fun!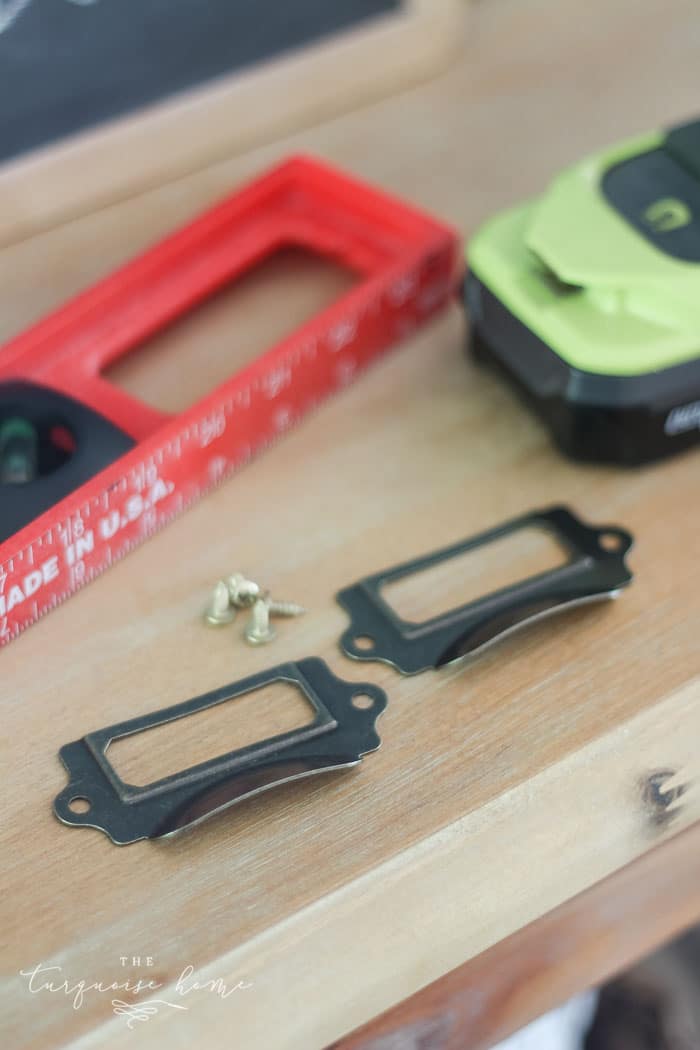 Don't you just love these little details? They make the room, in my opinion, and give it so much personality. The kid's toys add an extra special touch of detail, don't you think? 😜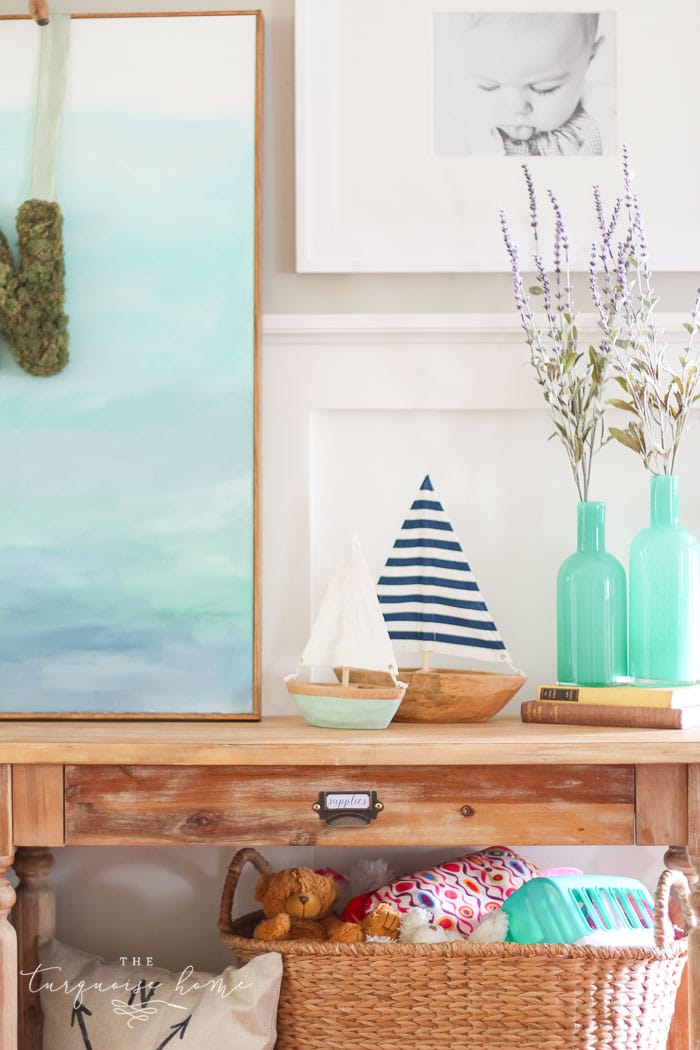 The other details is a much, much bigger detail! And that's the clock now hanging above the TV! I've been wanting a clock up there for years, but couldn't never find just the right now.
I thought about making my own and have pinned numerous tutorials on how to make your own from pallets or regular old lumber from the store. I know I could have done it, but for some reason I kept thinking I would find the right one.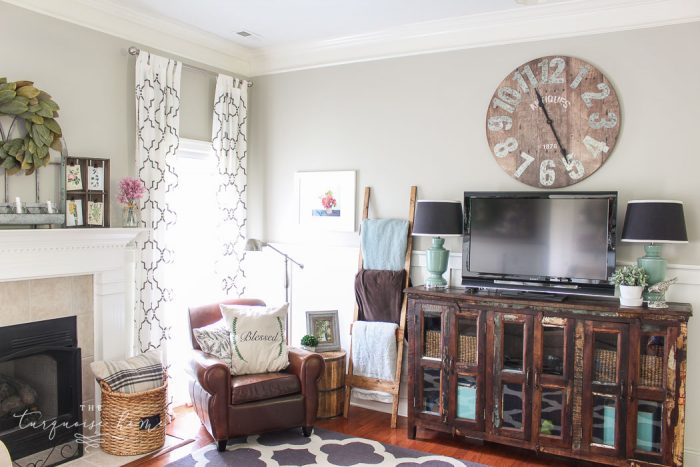 Find the Oversized Farmhouse Clock HERE.
It's funny because I love the farmhouse style, but I don't love the french farmhouse look. And every clock I ever found had some sort of European flair to it. It either said "Antiques de Paris" or had roman numerals on it or some other European detail. It just wasn't me. While I think that style is gorgeous, it's just the right thing for my home. I wanted regular old American farmhouse flair details. 😉
So, I kept my eyes open and would do a Google search every so often for oversized rustic wall clocks. And always came up empty handed … until now!
Then the other day while doing research for my 10 Stunning Farmhouse Living Rooms post, I came across a link to this clock at Pier 1. It was just perfect! The simplicity of it and the lack of French details made my heart swoon. I also love that it had galvanized numbers. So cute! They tie in with my galvanized tray on my mantel right now. You can see that in my Spring Floral Mantel post (here).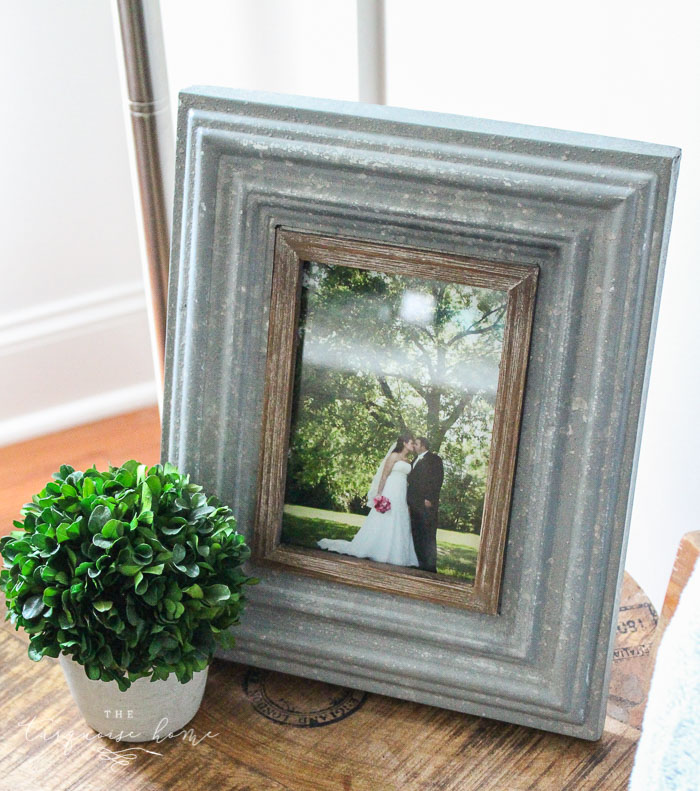 I also snagged this pretty galvanized metal and wood frame and put a wedding picture in it. We don't have any wedding pictures sitting around our house, just a couple in our bedroom, so I thought that would be fun! Also, it was one of the few 5×7 pics I already had at the house. Ha! #justbeinghonest
Oh, and as I type this, the frame is on clearance, so grab it up (click here) if you want one too!
What are your favorite details to add to your home?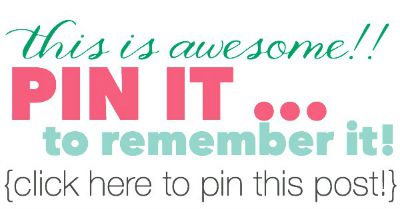 Get Instant Access to my Guide to Customize Your Home on a Budget
Grab your FREE guide for 10 Ways to Customize Your Home on a Budget: simple projects to transform your home from builder beige to a home with character and charm!